Loyalty points - which work on a two-year cycle - reward Charlton fans for their support, by providing them with ticket priority for in-demand away and cup matches.
Every time a fan attends a Charlton game, they will earn loyalty points, providing they have purchased their tickets in advance using their Fan ID (previously CON number). Season ticket holders will automatically earn loyalty points for all 23 of the Addicks' home matches.
The below table explains how many loyalty points fans will earn for each match they attend, if the tickets are registered to their Fan IDs.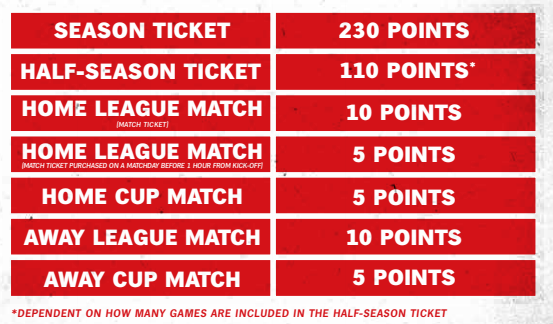 More information regarding CAFC Cash and 2022/23 season tickets can be found here.