The club are asking Charlton supporters who will be buying their home leg play-off tickets from The Valley on Thursday to arrive in SE7 as early as possible, in order to help reduce their queuing time in the lead up to kick-off. 
Home sales have already exceeded the number of Charlton fans that attended our last SE7 game against Blackburn Rovers and it is anticipated that tomorrow's walk-up (those buying on the day/night) could be three times as many than for a regular league game. 
Therefore, the club would ask Addicks fans, if possible, to purchase their tickets in the morning or early afternoon. 
Caretaker Manager Lee Bowyer has called for as many Charlton supporters as possible to attend the match and get behind his team and tickets will go back on sale in person from The Valley at 9am on Thursday. They will also be available to buy via phone on 03330 14 44 44. 
Thursday's home leg has been classified as an Addicks Gold match, with prices starting at £20 for adults, £17 adult disabled, £15 over 65s, £12 concession disabled, £10 students and under 18s and £5 under 11s.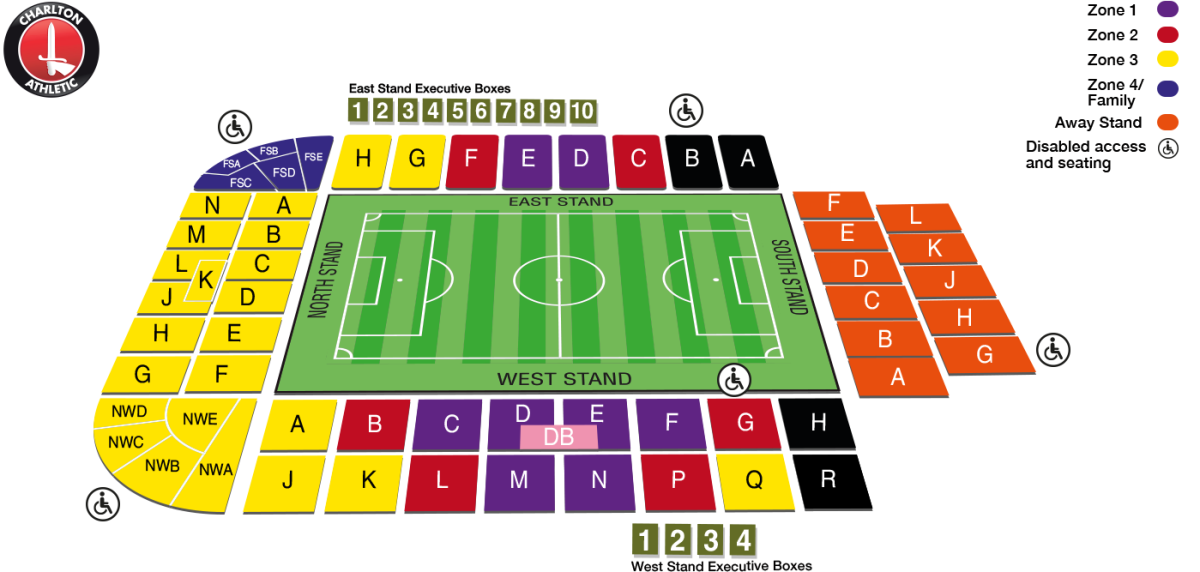 HOW TO BUY
Tickets will be available to purchase in person from The Valley or by phone (03330 14 44 44) from 9am on Thursday morning. 
Seats will remain on sale in person right up until kick-off and they will be on sale by phone up until 5pm. 
On Thursday evening, tickets will be available to purchase from multiple locations in and around The Valley and full details on this will be published on www.cafc.co.uk in due course. This will enable more supporters to purchase tickets quickly. 
VALLEY EXPRESS
Valley Express – the club's dedicated home-game coach service – will be transporting Charlton supporters to the club's home-leg fixture and this will remain available to book after 2pm on Wednesday
Places on the Valley Express are priced at £11 and can be booked by visiting The Valley's ticket office in person, by calling the club's ticket office on 03330 14 44 44 or by going online. Please click here to purchase your place on the Valley Express online.
The Valley Express can be booked up until 12pm on Thursday.
AWAY LEG TICKETS 
Due to limited availability, away leg tickets are now only available to purchase in person from The Valley or by phone. They will go back on sale at 9am on Thursday.