On international Women's Day Brandon Smith spoke to the club's Player Liaison Officer Tracey Leaburn about the vital role she plays at Charlton. 
Joining the club in 2015, Tracey has been an important figure for those who don the red and white of Charlton as the club's Player Liaison Officer. 
"I was asked to find some accommodation for some of the players and because of that the opportunity to become the player liaison officer role came up, due to the players highly recommending me I got the job! And I absolutely love it." 
From the mundane to the wacky and everything in between Tracey loves her role and it's more than clear to see. 
"What I love is that every day is different. At the moment I'm working with Chris Solly for his testimonial dinner, we had the Upbeats swim (on Tuesday against the first team players) and I was briefing the players on what they need and what time they need to be there etc, liaising with the sports scientists to ensure they will be finished in time, getting them all leaving at the same time and liaising with David Lloyd. I also deal with the day-to-day things such as anything from sorting out Lee Bowyer's diary to finding houses, cars, insurance, managing properties, club requests, Charlton fan groups appearances to special fan requests."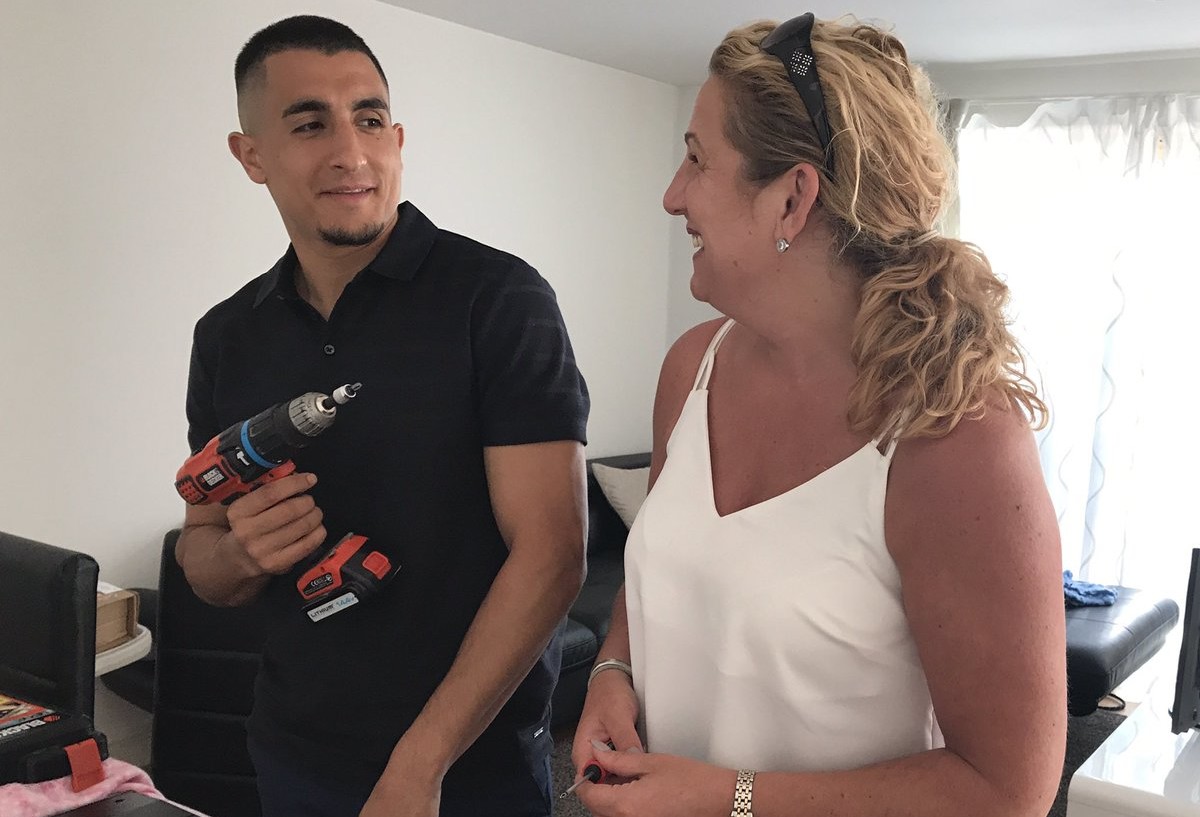 Working with the players on a regular basis has led to some amusing encounters at Sparrows Lane, where the squad train. 
"I remember when Morgan Fox kept forgetting his car keys at different places when he travelled away and then he left them on reception. 
"I decided to steal his car and I put it in the bottom car park and then I told one of the other players to tell him that he's just seen it screeching out of the car park. Morgan came sprinting into reception asking if I'd seen his car and I confirmed the player's story. I asked him where his keys were and he raced to the changing room to find them. Minutes later he was back saying he couldn't find them and I had to tell him we needed to call the police! His face was a picture but when one of the receptionists started laughing he realised I was winding him up and he wasn't happy with me for about two days!"
Leaburn has helped players in countless different ways during their time at the club from helping them to cook to even just having them round to watch the football.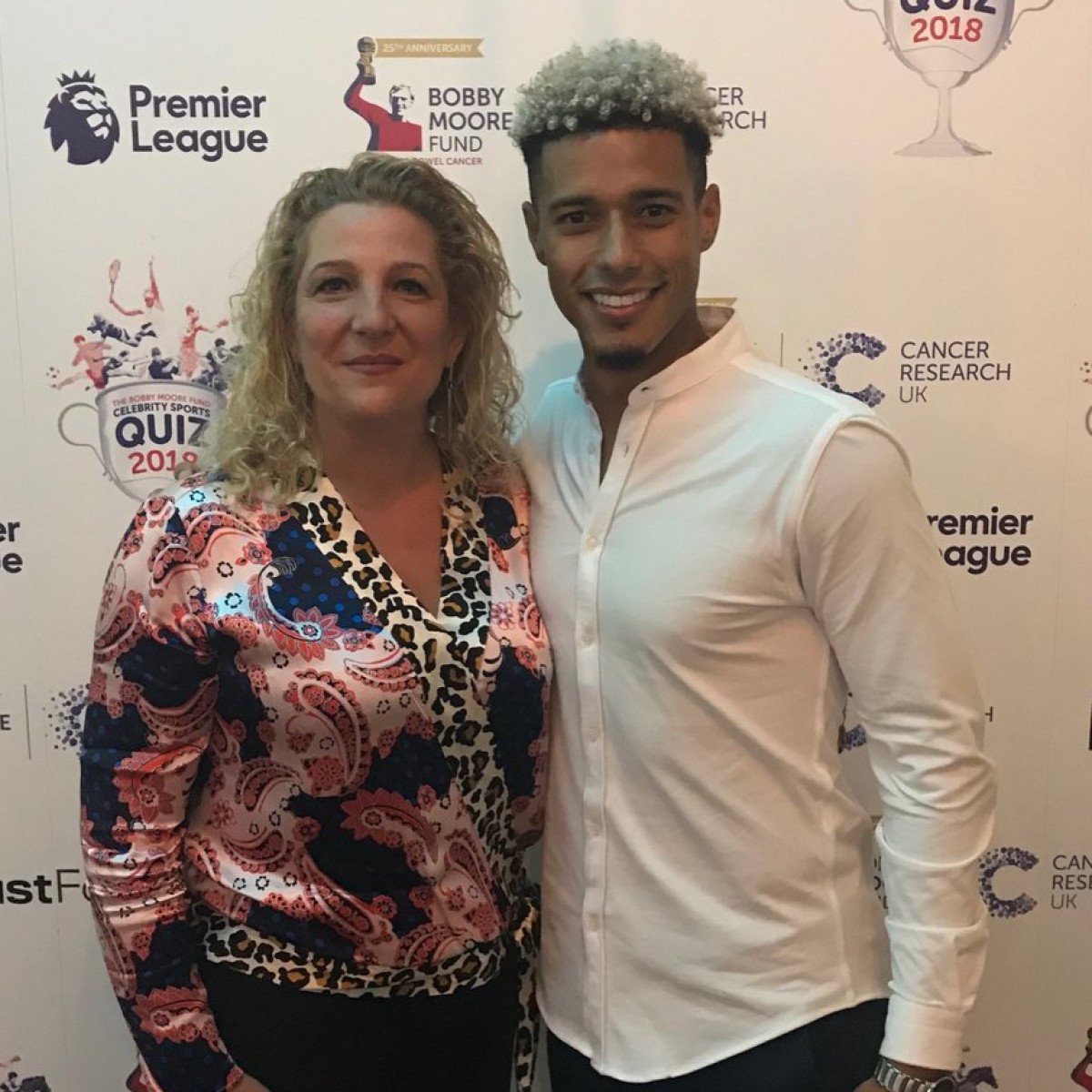 "During the summer they'll come over for barbecues and I'll have first team or U23s players round. Some of them are living far from their home, they'll have family in France or Australia and they're in their flats or their houses sometimes on their own and at least at mine they'll have a base where they can socialise and use the garden and the barbecue. It's all about getting them socialising and out of possibly just sitting at home on their own. I cook and Carl (her husband and former Charlton player) watches the footie with them!."
Tracey also looks after some of the younger players and explains how she understands that some players may have difficulties when they first become full time professionals. 
"I think they do need that assistance because people don't see that 18-year-old who's moving into their own place for the first time. People don't normally factor in that they need to cook and so I always treat them as I wish that if my son ever made it in football how someone would treat him. So, it really is like a mothering role." 
Tracey also goes on to talk about the importance of ensuring the players don't make mistakes and how she'll always do her best to guide them. 
"I've told players off if I think that they're making the wrong choice in the car, if they're spending too much money… And I'll also take them to things like shopping…"
"I put myself in their shoes. I moved to London 25 years ago and I didn't know anyone, so I know how hard that is. They don't know the area and they don't know anybody, so I am going to be their port of call"
Alongside her duties as Player Liaison Officer, Tracey is also well engaged with helping out with player appearances and the Charlton Athletic Community Trust. 
"I'm very blessed to be able to go on these player appearances with them, for example I went with Patrick Bauer to frame football and I was in tears seeing these children, who are normally confined at home, being able to play football because of these frames. It was so eye opening and I was very privileged to see all these groups through the Charlton Athletic Community Trust."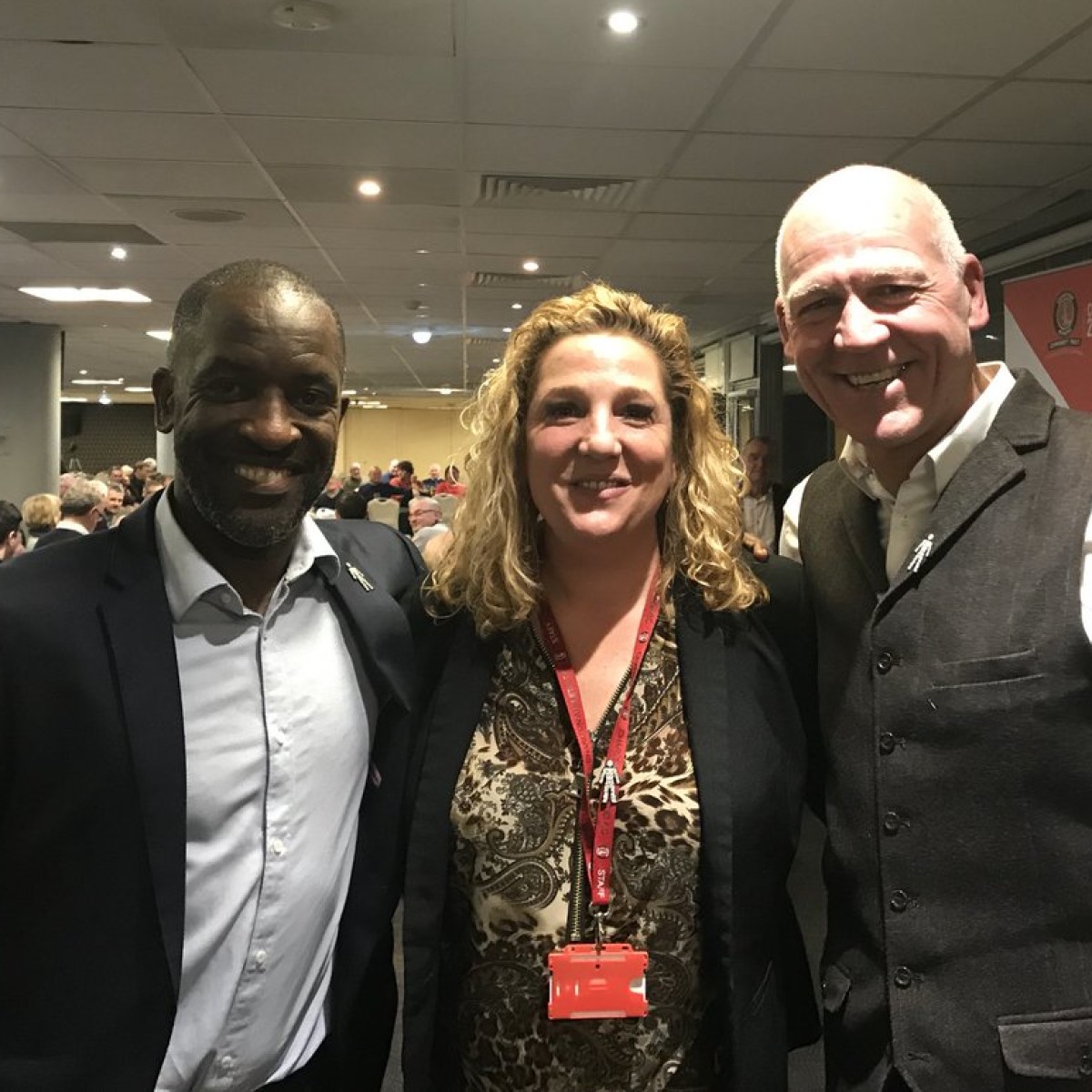 Tracey is also a member of the annual bike ride to Amsterdam in aid of prostate cancer awareness, a cause she holds close to her heart. 
"The bike ride to Amsterdam came up, I was invited by the Trust to do the ride. In the first year there was four of us. We sent out emails encouraging fans to join us and three years down the line we've got 41 riders for this year, so the team is looking to raise £50,000. My father passed away from prostate cancer so it's something really close to my heart."
Tracey played her part in this year's Upbeats swim against the first team. 
"They (Chris Solly, Dillon Phillips, Jake Forster-Caskey and Josh Cullen) were meeting at 8.15am in the morning at the pool and training for it, practising their turns, they've been doing this for a month, they lost last year! I'm very proud of their dedication to this, because the amount of publicity, especially with Sky Sports coming down, is massive for the Upbeats especially with their walk coming up next month it's massively important."
"The players, year in year out have been so generous with their donations towards the Upbeats and also the time they give to help advertise it. I'm proud of the players, they're amazing. With player appearances, they're always so enthusiastic."
Tracey was part of this year's team photos and couldn't hide her excitement at being in them.
"It's actually my screensaver on my laptop! I am so proud, I honestly don't know if there are any other women in team photos. I feel really proud to be in this. I was talking to Lee Bowyer about arranging the team photo, I said to Lee 'Who do you want to be in it?' and he said: 'There has to be one with you and Chris Parkes in there'. And it just made me feel so proud to be included. So, I'm the only woman in the picture and I'm proud about that."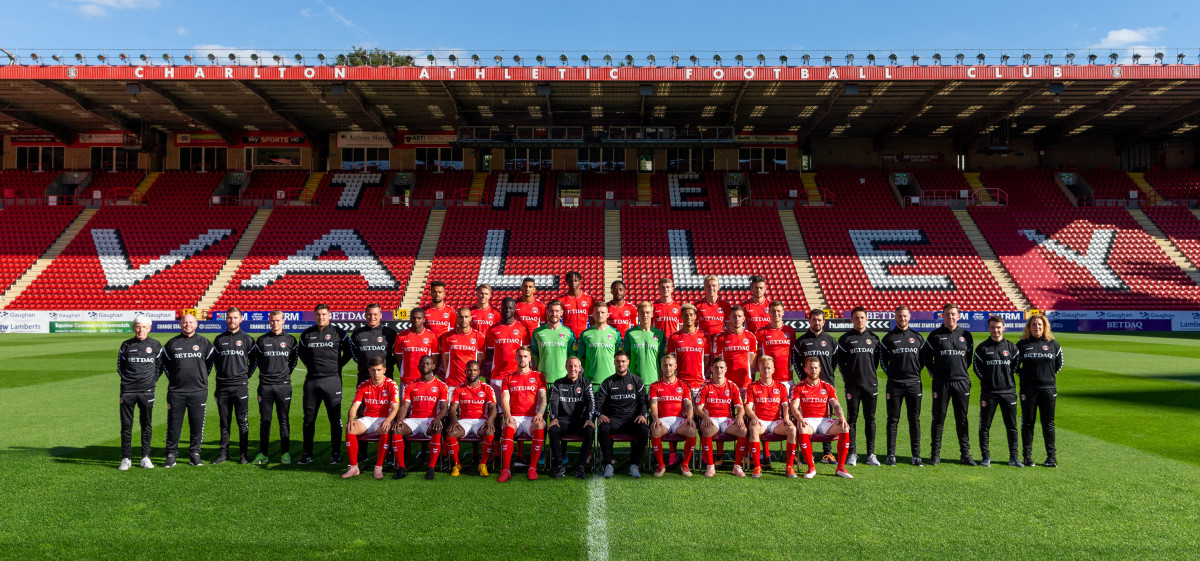 Finally, we asked Tracey how important, International Women's Day was to her. 
"I think women are not recognised sometimes. My role is important but obviously on a matchday you only see the players and the manager on the pitch, you don't see the staff behind the scenes. You don't see the physio or the chef that feeds them so it's important to recognise the other people that are a part of this team! I think I'm only one of a few female player liaison officers in the UK so you do have to be a tough cookie to work in a predominately male environment, but I absolutely love it."