After being named Charlton's 2018/19 Young Player of the Year George Lapslie took the time to thank the supporters, Lee Bowyer and his family in helping him to win the award against tough competition. 
Speaking exclusively to cafc.co.uk at the awards, the young, yet very mature, midfielder spoke about the other players whom he was up against in being nominated for the award. 
"I'm very pleased, Albie [Morgan] and Anfernee [Dijksteel] are both very good players so I'm very proud to win it and I'm very proud that the fans have voted for me, so thank you," he beamed.
"They're both top players and personally I'd admit they're both better than me on the ball! So, I think for me to win the award… I'm grateful that maybe the fans have seen how much it means to me, my work rate and stuff like that. That's what I pride myself on and I'm proud to have won the award. So again, thank you."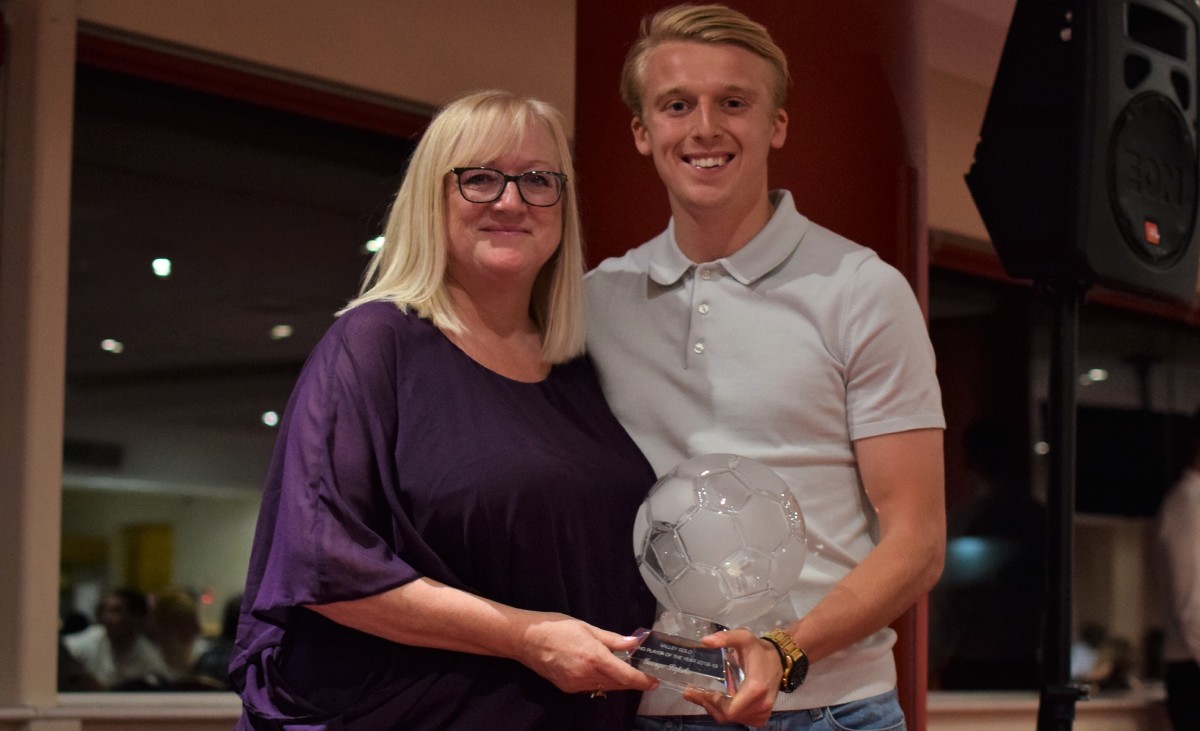 Lapslie stated that he was by no means looking to rest on his laurels as we turn our attention to Doncaster in the play-off semi final ties. 
"It's a tough team to get into!" he said.
"Competition is very tough now even just to get in the squad, so I still don't think my place in the squad is safe. I've still got to train hard to, hopefully, be involved on the Sunday. We'll keep looking forward to the play-offs.
"We won't look to Wembley just yet, it's just all about beating Doncaster on Sunday and then in the home tie with The Valley backing us."
Despite his eagerness to play, Lapslie puts the team's best interests first and won't complain if he does not find himself on the team sheet.
"Lee Bowyer talks to us quite a lot and I said it from the start of the season, to get promotion we're all going to have to be reading off Bowyer's script so, if he pulls me and says 'George you're not starting or I'm dropping you', then he's doing that because he believes we'll win the game and I believe it as well."
When giving out the award, Bowyer stated that fans would always comment on how much he ran in his playing days, but insisted it was nothing compared to what Lapslie does. On hearing that, the youngster was happy to see that his hard work hasn't gone unnoticed this season. 
"That's the bare minimum for me," he added.
"I'll always give 100 per cent and I'll always run. I'm happy that Bows thinks that of me and I'm happy that the fans see that as well."
Finally, Lapslie wanted to say thanks to his family who cheer him on every game. 
"I just want to say thank you to my mum (pictured above), my girlfriend and my family who travel all over the country to watch me."