Charlton Athletic Fans' Forum met at The Valley on Wednesday evening.
The Fans' Forum meet every three months and is made up of fan representatives. To find out more about the Fans' Forum and contacting your fan representatives click here.
Wednesday's meeting was attended by members of the Fans' Forum, a representative of the club's catering company Creative, club staff, and Lieven De Turck (LDT), who is representing the club in takeover talks. The below notes were produced by the club and approved by fan representatives after the meeting and cover two of the topics discussed.
The full notes from the meeting on other topics will be made available in due course.
Charlton Athletic Women's team playing at The Valley during the international break
Charlton Athletic Women's team General Manager Steve Adamson attended the Fans' Forum ahead of the club's big game at The Valley. 
He said the club specifically requested a Saturday, 3pm kick-off during the international break so Charlton fans could get their football fix during the break. 
He said women's football is the fastest growing sport in the UK. 
He said the women's team are looking to get their largest attendance for the game in a long time and he would appreciate the help of the Fans' Forum and the wider fanbase in pushing the game through their various communication channels and attending the match at The Valley.
Charlton Athletic Women host Aston Villa Women at The Valley on Saturday, October 12th at 3pm.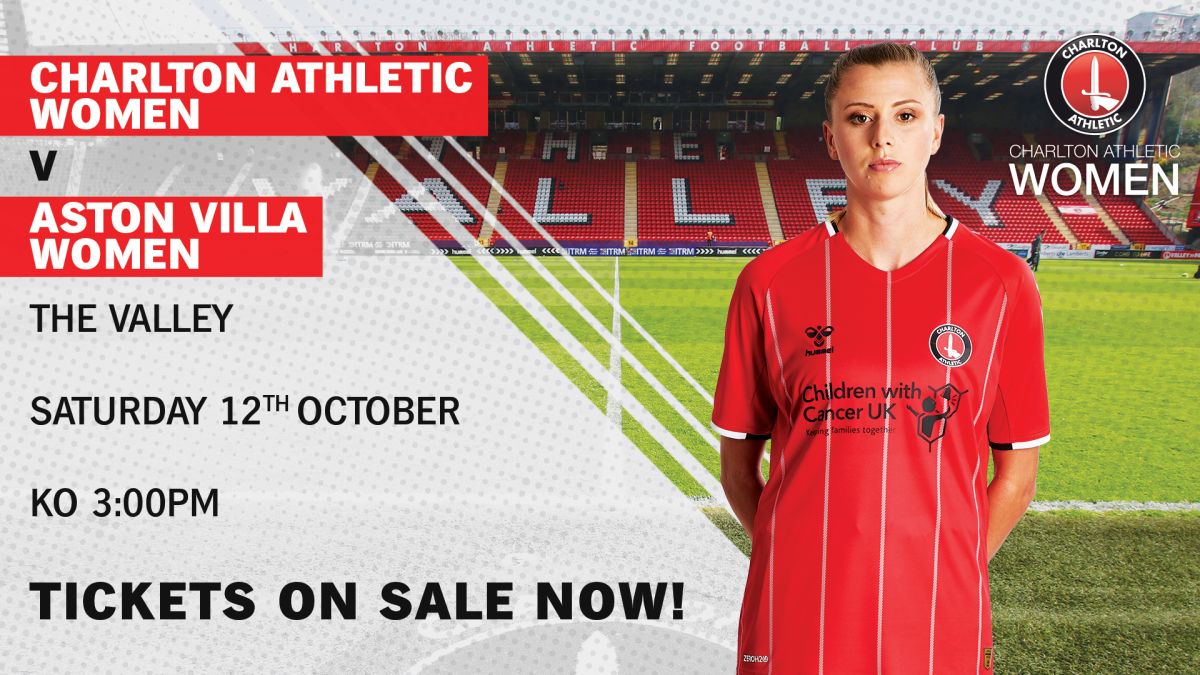 Takeover update
LDT talked through the various interested parties referenced previously.
The group linked to the Australians
LDT said they are still active. He said they were at semi-final against Doncaster Rovers and at the play-off final at Wembley. He said they have also been to games this season. He said he is still in contact with them and that they are still working on a deal. He said he takes them seriously as they are serious business people but he wonders if they can ever finalise the deal. He said that after the final at Wembley it was very close with Australians but very suddenly it didn't happen. LDT was asked if this was because the price went up. LDT said the price didn't go up.
Second group
LDT said this group has been ruled out. He said they failed in delivering the money.
Fifth group
LDT said the group went away, then came back. He said they have gone away again but they have not officially confirmed that they have stopped the process but he added that he reads the newspapers. 
Additional
LDT said he is in fresh talks with new groups and that they have signed NDAs. He said that negotiations with these parties have not begun yet as they have yet to submit concrete documents like proof of funds. He said NDAs have been signed in recent weeks but that doesn't mean that the parties are close. He said with the second group and fifth group no longer on the scene, he can't just focus on a group (the Australians), who he has been speaking with for 20 months.
Richard Wiseman (CAST) said the club is in a better position now than when it first was put up for sale and that LDT is saying the price has not changed. He said given these two bits of information, why is there not more interest? LDT said the price hasn't changed and that there is new interest in the club. He said though that a lot of Championship clubs are for sale. RW asked if there are actually a lot of Championship clubs for sale. LDT said there are, he referenced Leeds United as an example. He added that Roland Duchatelet (RD) wants to be careful who he sells the club to and he doesn't want to sell it to an owner who may put the club's future at risk, LDT gave examples of Bolton and Bury. 
Ian Wallis (Bromley Addicks) said it has been repeatedly said that the ex-director loans are not an issue but then it has been hinted by the club that they are an issue.
LDT said a new owner can take over the club with liabilities still in place. He said a party who makes a problem about liabilities is looking for money to have freehold over the assets. 
RW said LDT had been showing groups around last weekend and two weekends before. LDT said that he indeed showed groups around.  
IW asked if given the recent success, is RD losing interest in selling the club and is he tempted to pump money in and get to the Premier League?
LDT said RD is not losing an appetite to sell and he doesn't thing RD will overspend in an attempt to get into the Premier League. 
Barnie Razzell (City Addicks) asked if rumours were true a CEO was soon to be appointed.
LDT said that a CEO is not soon to be appointed. 
Get your tickets for our home game against Swansea City on Wednesday, October 2nd. Click here for more.