No Charlton fan will easily forget May 26th 2019. 
The pre-game nervous excitement, the meeting friends and family, the walk to the stadium, the despair following Naby Sarr's early own goal, the increasing confidence as Josh Cullen and Darren Pratley began to control the midfield, the delight when Ben Purrington leveled the scores, the sheer jubilation when Patrick Bauer found the net with almost the last kick of the game, the trophy lift and then the post-game celebrations.
The emotions around the Bauer goal were captured perfectly by Valley Pass commentators Terry Smith and Greg Stubley in this wonderful video and Greg's near tearful "We've done it Tel" has become a fan favourite.
As we end 2019, we asked the pair to recall those couple of minutes which resulted in a Charlton commentary no fan will ever get sick of.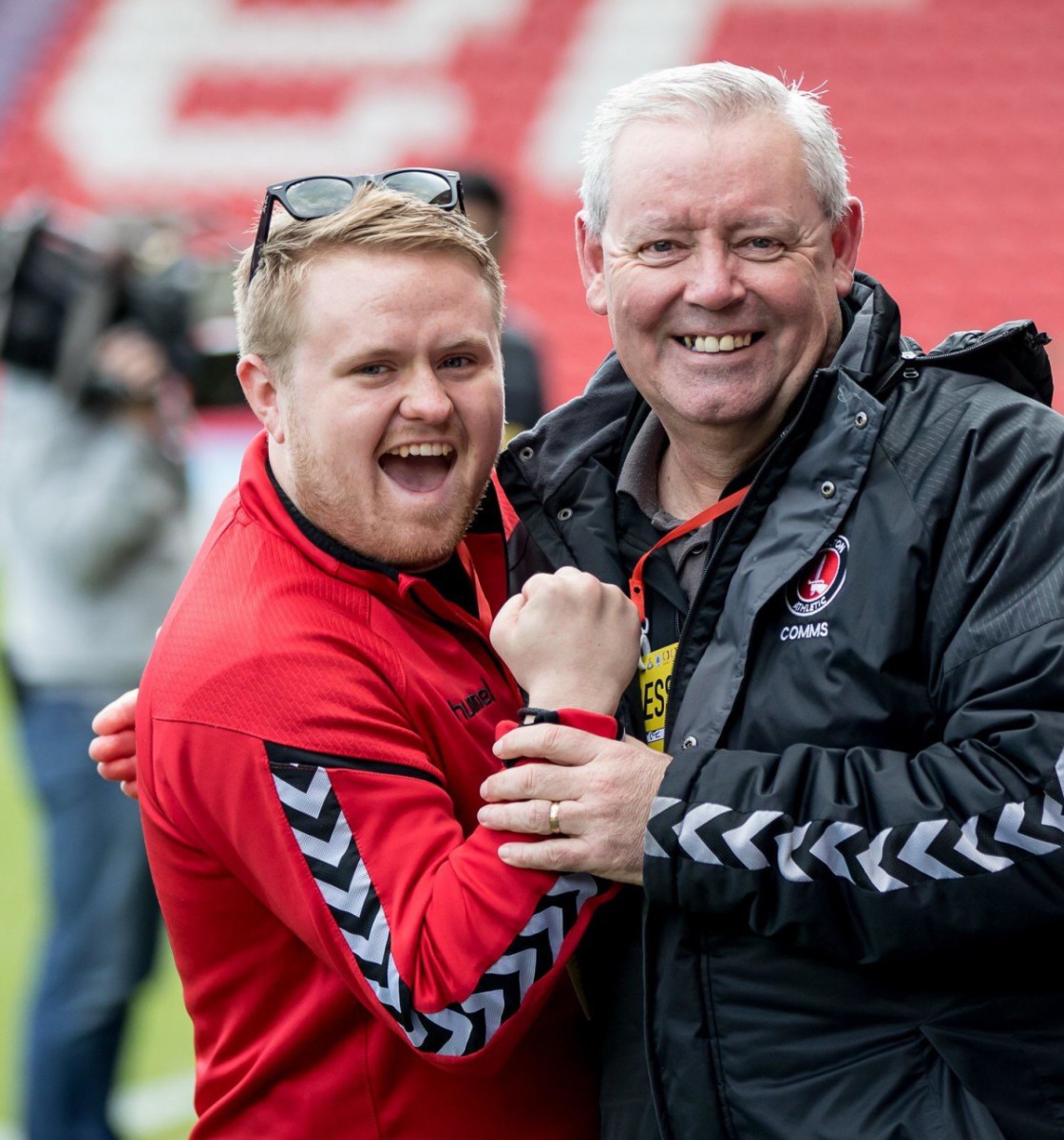 Greg grins at just the thought of that day: "When the goal went in we were obviously celebrating but where we were in the press box at the back, we had this sort of concourse area. So, between me and Terry, we had a couple of seats. I was jumping around and then Terry was in absolute bits, we both were, but then I looked back and Terry was full on crying and you can hear it in the commentary and then it started me off! 
"So, at first, I was jumping around celebrating and then I've jumped on his back and I'm sort of hugging him and he started to break down. At one point he went really quiet on the microphone and that's when I went, 'We've done it Tel!'
"That's all it was really. It wasn't a pre-planned thing obviously. It was purely just celebrating with your mate. That's probably why a lot of people say it, because that's probably what they said to their mates or their other halves. 
"In those situations, you always plan to talk about the goal or something, but we were just so happy."
For Terry, who celebrated 50 years as a Charlton fan in 2017, the emotion brought by the win at Wembley was in part a build-up of some of the difficult years he's been following the Addicks. He joked: "I didn't just go quiet because I was so emotional. It's called suffocation because you [Greg] were on my back!"
He added: "In all seriousness it was just an outpouring of emotion. Greg is right. I did lose it! But I'm not ashamed to say it and I think every Charlton fan who was there would say the same. It was just the utter relief and the culmination of a lot of things and just to win it in that style. Yup, the emotion took over. But it's lucky that quotes like that stick with people. It's nice."
What are your memories of that moment? Email website@cafc.co.uk with your stories.