Saturday's Sky Bet Championship game against Luton Town is the club's annual matchday dedicated to fighting homophobia in football.
Ahead of the game Benjy Nurick interview Gary Ginnaw, a member of the club's LGBTQI+ supporters group, the Proud Valiants and player/manager of the club and trust's affiliated LGBTQI+ friendly team Charlton Invicta.
Gary Ginnaw was so nervous about playing football again, after a 13 year absence, that he spied on the team he now manages, Charlton Invicta.
"I actually got one of my best friends to come along and watch a game they were playing, a week before I went to the first training session," he explains. "A, to get an understanding of what the standard was like, and B, to get a heads up for the different kinds of personalities. 
"We just sort of snuck into the game and sat down and watched it," Gary says, laughing. "It wasn't till I went the following week to training a few of them said 'Weren't you there at the game?' 
"And I said, 'Hmmm...I might have been!'"
Football has always been important to Gary, at times the pricipal component of his life, yet he didn't play for over a decade due to fears about the uncomfortable environment grassroots football brought to his life as a gay man.
"When I hit 12, 13, I kind of knew in myself I was different to my friends. But at school I loved playing football. I would always be playing football at lunchtime and then from the moment I got home, literally you wouldn't see me because I'd be out playing football till 9pm, 10pm, at night. Even through the summer holidays, I wouldn't do anything else, I could never get bored of it.
"Then I started work, I was 18. It would have been 2001 and I wasn't really comfortable joining a Sunday league football team. There were no LGBT football clubs that I was aware of, certainly not in my part of London, so you didn't really have a choice. It was either stop playing or go play in an environment where you not only have to hide who you are, you constantly have to lie to people.
"I didn't want to be in that position at all so I just removed myself completely."
A fanatical Charlton supporter since he first saw the Addicks draw 0-0 with Plymouth in 1992, football remained part of Gary's life even after his playing career came to a sudden halt, with his constant and regular appearances in the North Stand.
"I've been known to lose my voice a few times at The Valley down the years! 
"I've seen the club all over the country. I went through a phase kind of ticking off the football league grounds. I think I've done something like 66 of the grounds, so it's been a busy 15 years or so.
"Ultimately if I'm a Charlton fan it doesn't matter if I'm gay or straight, male or female, or from a minority background, I'm a Charlton fan and I should be like any other Charlton fan; I'm there for the team. I dare say when I'm in the North Lower or away at Stoke, no other Charlton fan cares that I'm gay, I'm there for the three points, just as they are."
Yet, despite the comforting feel of the Covered End crowd, actually playing football, the activity that had dominated his adolescent life, disappeared as Gary's identity clashed with the culture of the amateur football world.
13 years went by without him lacing up his boots, but then, a change of heart saw Gary chase the joy he had felt as a child.
"I had a bit of a mid-life crisis when I was 29, it was the thought of turning 30. I came to a crossroads in my life. I was with a partner, I had a good job, but I had to decide if that was me or if I wanted to be something different. I suppose I had to find myself really. I broke up with my partner, I sold my home, I moved back to my parents, and then I bought a house somewhere else. 
"I realised I needed a bigger network of friends. That was one of the biggest reasons why I did it. I loved playing football of course, but I needed to be in an environment with like-minded people who loved playing football. The guys I dated hated football and if I wanted to go to...Tranmere on a Tuesday night, I'd have to be begging to go and I didn't want to do that. 
"I found out there was a team in Bexley, Bexley Invicta, an LGBT-friendly football club. I've grown up in Bexley all my life, I'm from the borough, and I felt it ticked all the boxes. The summer of 2013, I was messaging Michael, one of the club's secretaries at the time, I'm still friends with him now, and he said 'you should come along'. I didn't know what to expect as I hadn't played football in such a long time. 
"I didn't actually go to a training session, it took me 12 months to go to one. And I've never looked back. That was July 2014 and it's one of the best things I ever did because of the network of people I've developed all around the country. My current partner who I've been with for five or six years came from football, so I would say it's one of the best things I ever did, joining the team.
"It was either the first week or the second week when one of the guys hit a shot from about two yards away and it smacked me right in the face and I got this nosebleed. And I just thought, 'oh this is great, new kid turns up and now he's got a bloody nose.' Everyone just laughed it off and it probably helped break the ice a bit!"
It may have taken a year for Gary to summon the nerve to attend an Invicta training session, but the journey to becoming player-manager trod a much quicker, less trepidatious, path.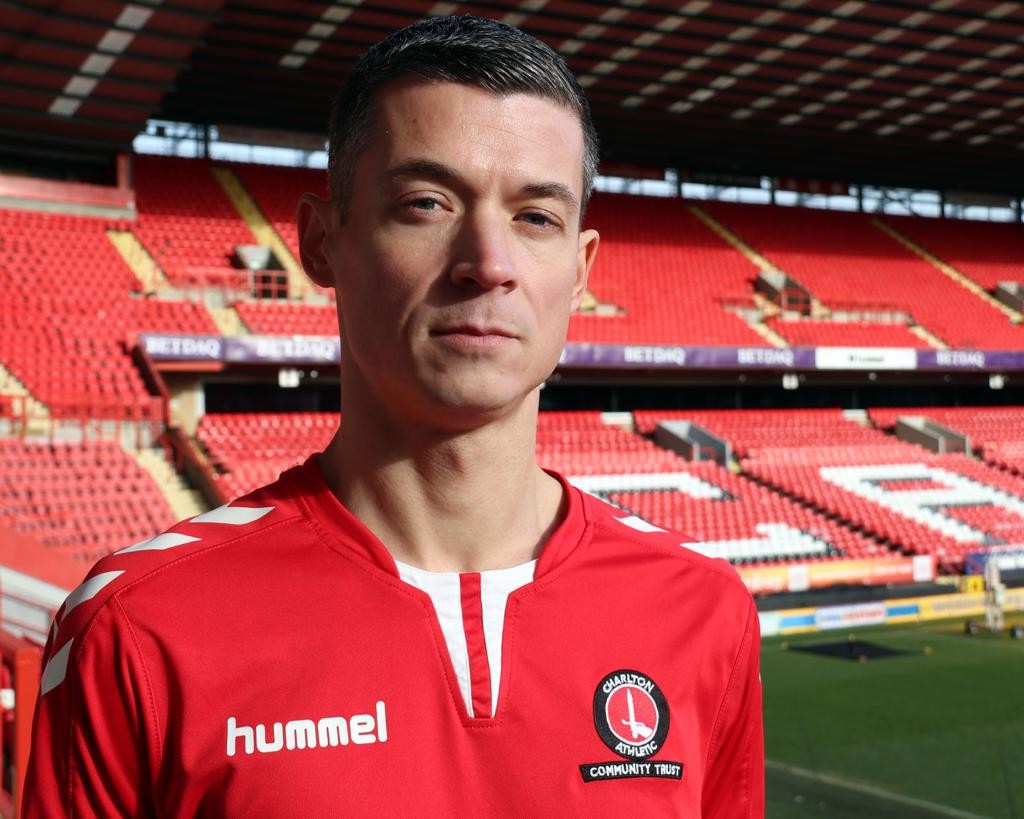 "It was actually the following summer. I was only 32, but nobody really wanted the job and it was always something I've been passionate about, getting into coaching. I think everyone could see I was passionate about it. In terms of on the pitch, in the way the team plays football, and off the pitch, in fighting for equality. That's something I've always been passionate about. And it just went from there. 
"We had a really difficult first season, we were trying to bring in new players and the team was losing every week. There was no consistency. It was at that point my current partner Sam said to me, 'you know someone at the Charlton Athletic Community Trust and when you talk you're really passionate. Go and speak to them and see if you can get some help'. We went along and just spoke openly about the history of the club and my connection to the club, and how long I'd supported the team. And they bought into it.
"To look back from where we are now to then, it's incredible. A lot of hard-work has gone into it and we're quite proud of what we've achieved, but that doesn't mean we want to stop. We want to keep improving and keep encouraging more people to get involved with football."
From those initial discussions, the partnership grew and Bexley Invicta became Charlton Invicta in August 2017, making Charlton the first British club to officially affiliate with an LGBT-friendly team. Invicta, who is made up almost exactly 50% LGBT players and 50% straight players, play at Charlton's Sparrows Lane training ground, and their kit is emblazoned with the famous Addicks crest.
"Personally, it was incredible because what it said to me, not only as a Charlton fan, but as someone from south-east London, it said to me that this was my football club, who was supporting my team and supporting me as a person. As an individual and what I am, who I am, and what I stand for. That made me incredibly proud."
While the past may have been fraught with profound challenges, both for Gary and Invicta, who at one point had just £7 in their club account prior to the partnership, the present looks extremely bright and the future, thoroughly exciting. Earlier this month, Charlton Invicta won the Grassroots Award at the annual Football v Homophobia awards and the plans for the team are only growing.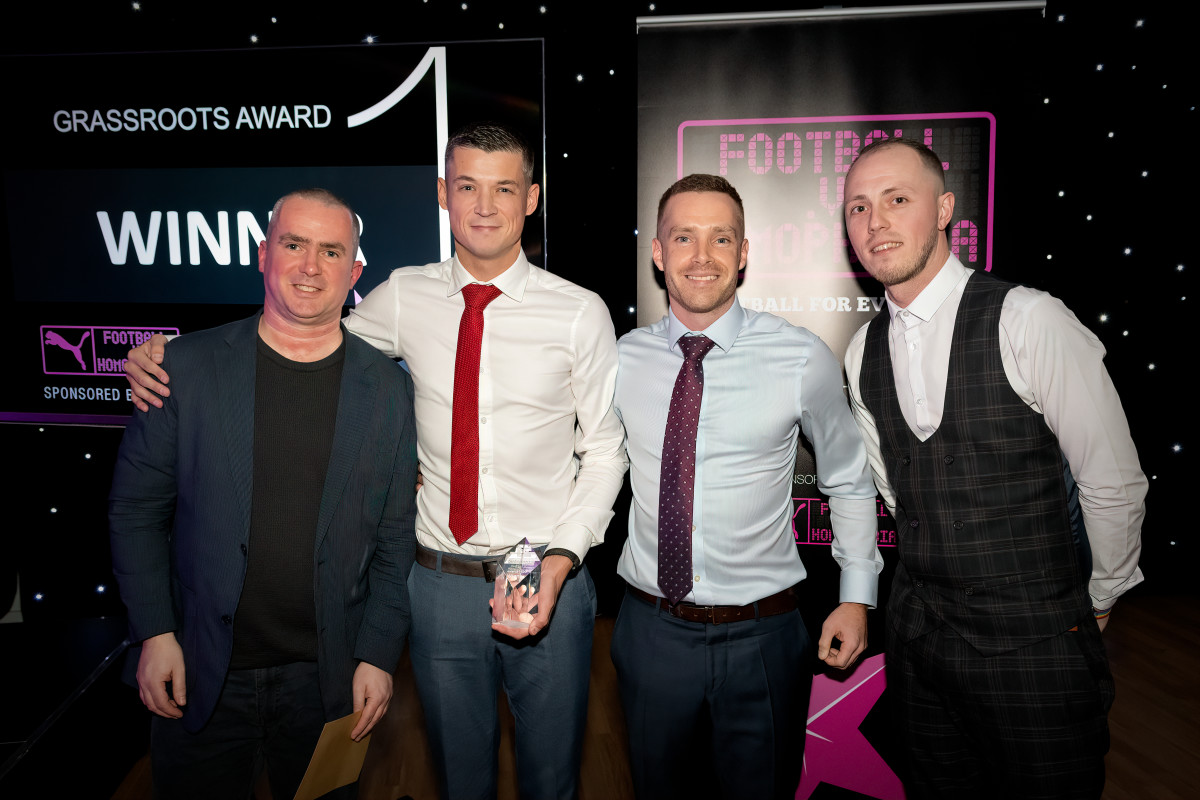 "We pride ourselves on being an inclusive team. We want to keep improving and keep encouraging more people to get involved with football.
"We actually have a world games coming up in Hong Kong. When you talk about once in a lifetime opportunities; going to Hong Kong, to represent not only Charlton Invicta, but Charlton Athletic, the Community Trust, and all the work we do, in a different area of the world, a different continent. It would be quite powerful. We're going to do it." 
Get your tickets for our game against Luton Town at The Valley on February 22nd.