As part of the Syllabus for the player care scheme, Charlton's U18s were taken on a day trip to the BT Sport studios earlier this month to give them a platform to begin to think about life outside of football.  
Anthony Hayes, the U18s manager, explained that the player care scheme was an idea had by Joe Francis, the head of education at Charlton, to not simply produce footballers at Sparrows Lane, but to produce people.  
"As part of the syllabus, they go outside of the norm. For example, last year a couple of the players went into a primary school and presented what it was like in the life of a scholar and gave an insight to the kids into what life was like as a young footballer.  
"They've done things like rock climbing and cooking classes." 
Hayes continued, explaining that the change in the type of activity this year has been spearheaded by a former Charlton Athletic player. 
"Bradley Pritchard runs the player care programme through The Sporting Way and Strengthening MInds which is ran by Steve Daniels, the two of them run our player care programme.  
"Pritchard is a former player, but his brother works at BT Studios in Stratford and he believed it would be a fascinating insight into what goes on behind the camera as well as delving into the media stuff which obviously a lot of players go into after their careers." 
While on the tour, the players were introduced into a number of areas within sports media ranging from social media to advertising, having discussions around how sports networks operate.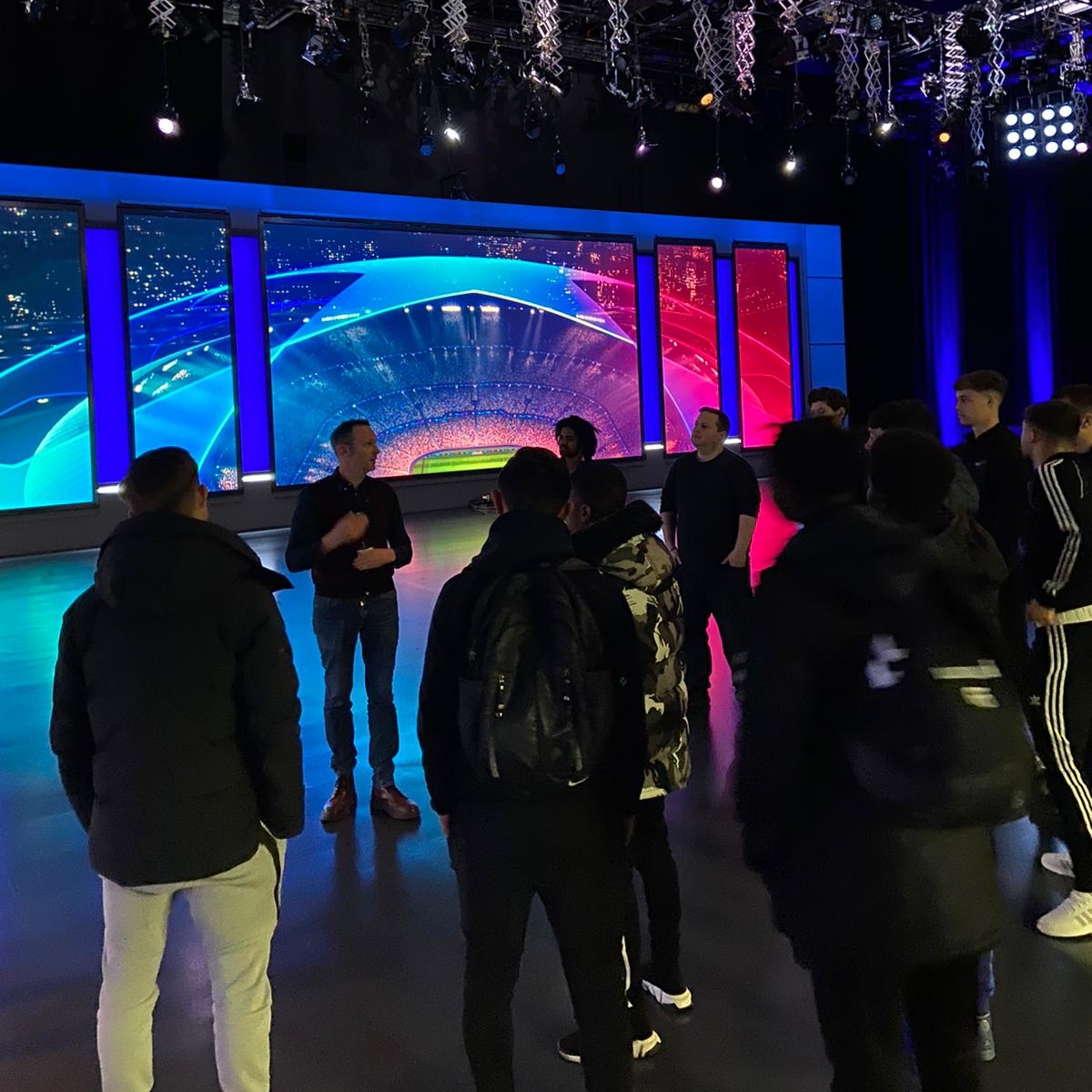 "It was a comprehensive morning and a real insight into the media sort of things." 
Hayes continued, citing the importance of events like the tour in giving a foundation for the players to work from when they come to the end of their careers.  
"We've always spoken about it at Charlton; people first and then players.  
"Our job is to ultimately produce players for the first team but we have to produce good people as well. Part of doing that is providing them with experiences. The players will hopefully get a lot of experience from the training and the games and the football programme but with Player Care it looks at the life skills side of things too.  
"Ultimately, I think that is something that Charlton do very, very well.  
With footballers' careers taking many twists and turns Hayes stresses the importance of providing such foundations so that they are prepared for any scenario.  
"Hopefully for these guys, a life after football is at the age of 34 or 35 but for some of them it could be at the age of 18, 21 or whenever. I think what we're trying to do is develop them as people with the core values that Charlton as a football club abide by and them provide them with the experiences of going into different environments that are not specifically related to football."