Carl Krauhaus, Head of Early Help and Prevention for Charlton Athletic Community Trust, is urging supporters to get behind the Charlton Upbeats this week as they gear towards Saturday's one-mile walk to raise funds for the programme.
The ever-popular annual nine-mile Upbeats Walk was set to take place on April 25th, but due to government guidelines surrounding the COVID-19 crisis, fans are encouraged to instead walk a mile for the Upbeats to help them reach their funding target of £10,000.
"We all know that the Upbeats run on fundraising," explained Krauhaus.
"There are no funds attached, so it's always been owned by the fans and their support. Because the project is shut down at the moment, the trips to Northern Ireland and Birmingham [for the George Best Community Cup and DS Active National Festival] have been cancelled, so the project is scaled down.
"We're setting a realistic target of £10,000 which matches up with us envisaging to be able to get back to it at about August or September time and it keeps things ticking over to keep the project going until next April. There is a little bit in the tin which means that the £10,000 total would do that."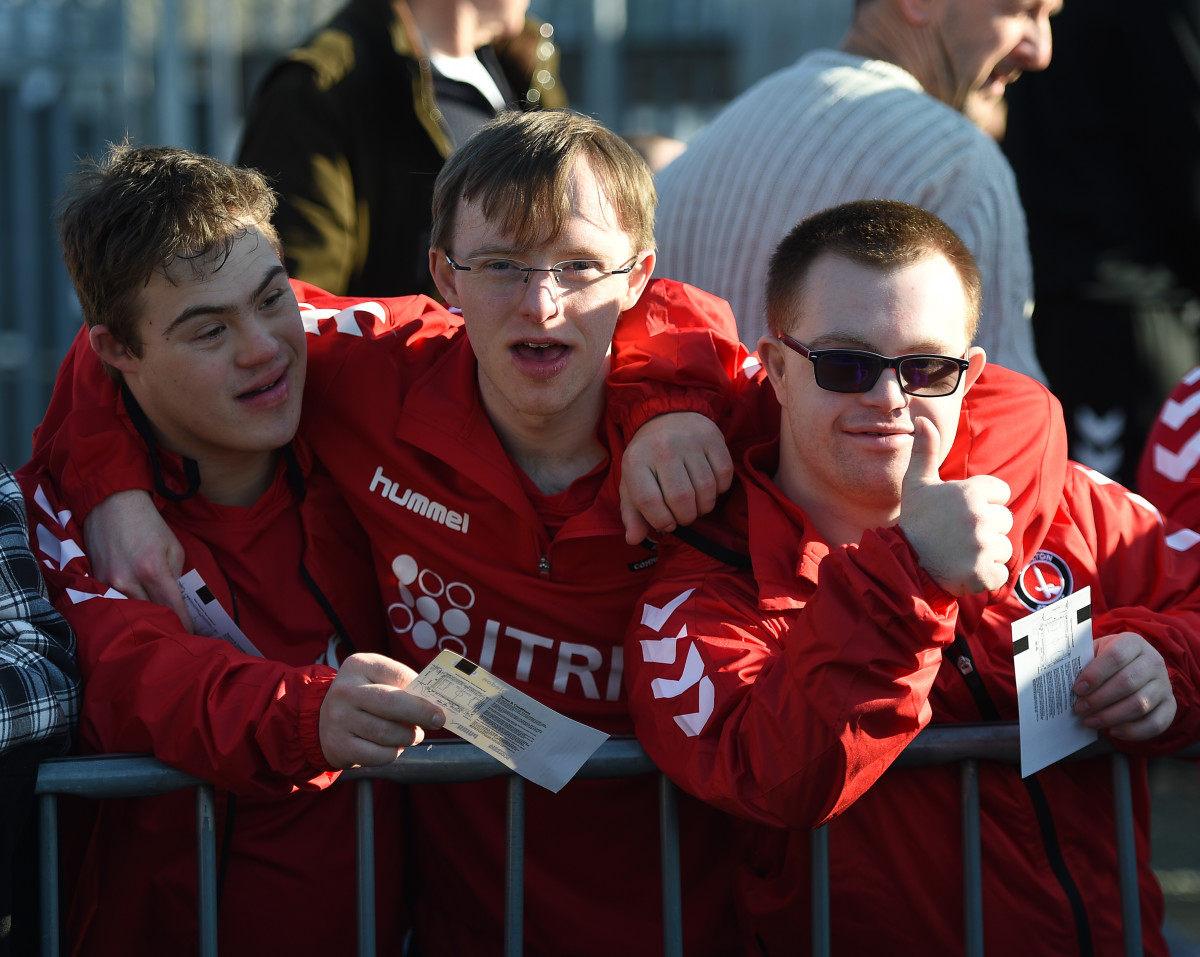 The social side of the Upbeats programme plays a vitally-important part to its participants and their families, which makes the current lockdown situation all the more challenging.
But Krauhaus explained that the Upbeats have found their own ways of keeping in close contact and keeping spirits up during a difficult time.
"The boys wanted to set up their own WhatsApp group to stay in contact because they're all missing each other at the moment. There are some great videos every day and the interactions between them has been brilliant. They're missing each other a lot.
"We've been in close contact with the boys and their families over the last few weeks and when we are back in a position to put the project back on, we'll be doing so straight away. We'll arrange some special stuff for them and have some trips later on in the year to make up for all this."
"We're in contact with parents every day," he continued.
"We've offered them support if they're isolated. They're trying to keep the boys busy with lots of baking, lots of music, dance and football, of course.
"Touch wood, none of the boys or their families have been affected by the virus which is good news, but because they have down's syndrome, they have to self-isolate and be on complete lockdown so their families aren't going out either which is really tough for them.
But the Upbeats are always in such great spirits, which is great to see."
The Upbeats Walk takes place on Saturday, April 25th with fans encouraged to walk a mile any time between 11am and 1pm and donate to the cause by clicking here.
"Doing the walk is something everyone can do, whether it's in the garden, in the park or along their street," added Krauhaus.
"It's something that can show awareness for the Upbeats and raise a bit of money for them. And it will be a great lift for the Upbeats and their families to be the focus of something on Saturday.
"Win, lose or draw, the Upbeats are always something positive for the Charlton fans. You get so much enjoyment to see them singing and doing what they enjoy doing, hopefully it will give everyone a much-needed lift."