Ahead of the return of the Championship season, cafc.co.uk caught up with Wales centre-back Tom Lockyer to discuss the upcoming match against Hull City.
Lockyer, who joined Charlton last summer, spoke about the teams' excitement ahead of Saturday.
"The closer it comes, the more excited you get," he said.
"It was the Premier League restart this week, that got me excited. We're looking really forward to get going and see how we get on.
"The game against Hull is massive. We've had a while now to think about it and look forward to it. We're full of positivity, we're excited. It's been like another pre-season, I heard Pratley is counting it as another season on his C.V!
"We look forward to Saturday now, it's different and nobody has done this before. We look fit and are ready but until we get out there we'll never know."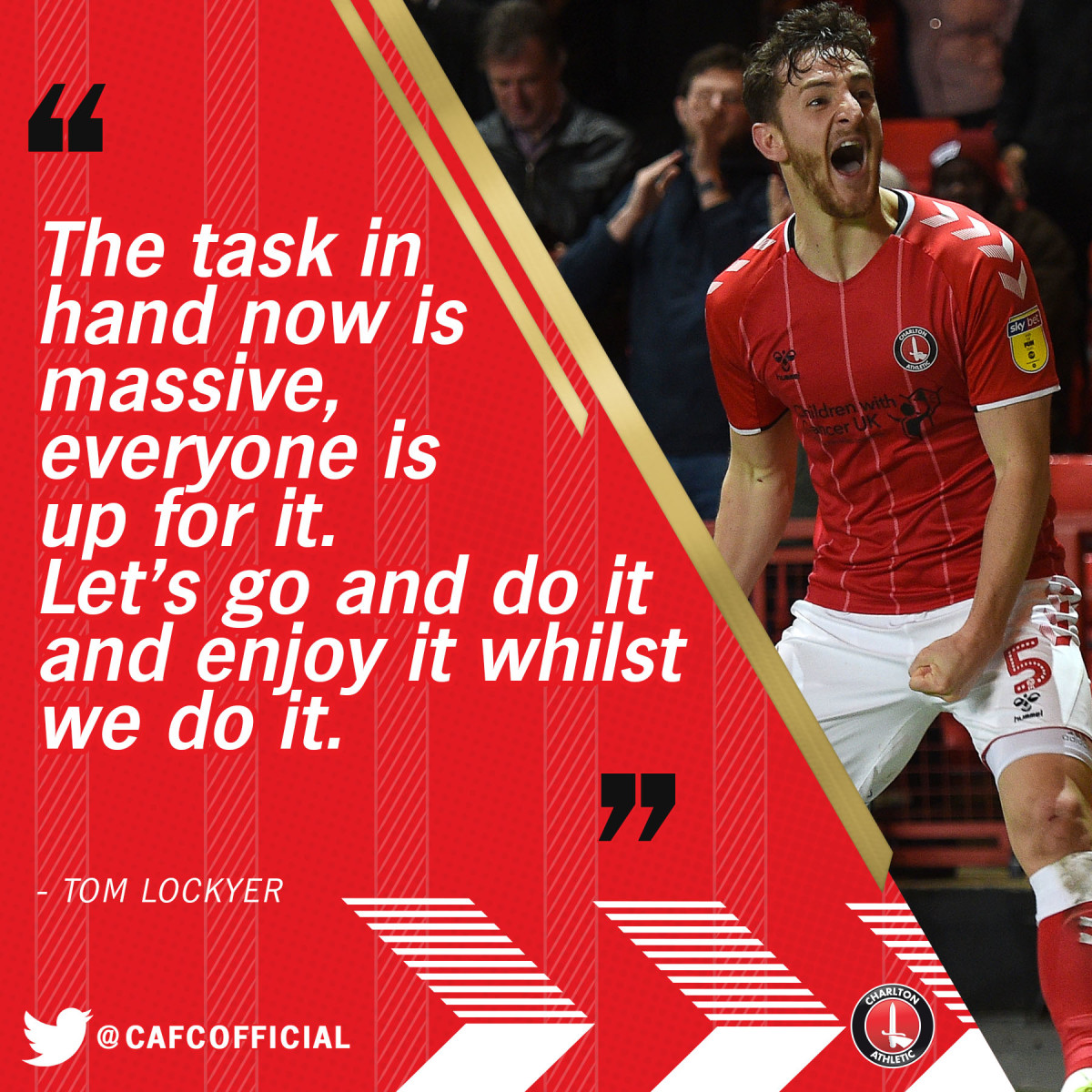 With the remaining matches set to be played behind closed doors, the 25-year-old discussed the impact that the fans have on a football match and what it will be like to play without their support in the stadium.
"It'll be so different," explained Lockyer.
"There will be a lot of times where you need the fans to give you the extra 10-15%. When you have such good fans like us, they do it regularly for you. We don't have them so we'll have to dig deep and get something from within us to keep us going. The task in hand now is massive, everyone is up for it. Let's go and do it and enjoy it whilst we do it.
"Sometimes fans can get on your back too, we don't have it often at Charlton. If you have a few bad touches you can feel the pressure so we'll play without that from the fans but we know the other lads will be on our back. We'll have Bows on our back, and you're definitely going to hear that now there's no fans in the stadiums!"
Before play was suspended, teams threatened by relegation were in good form. Only league-leaders Leeds were in better form than 20th placed Wigan Athletic and 17th placed Stoke City. Lockyer explains what the break means in terms of form for these sides.
"Form completely goes out of the window now. You could've been world-beaters before lockdown and now you have to go again. Teams will have changed too, injuries coming back and players getting fit who weren't before. We'll do an analysis on Hull but anything can come at us on Saturday. It's all about preparing ourselves, making sure we're right and face them when we get there.
"There's been a lot of talk about players not playing but we've got players coming back too. All our focus is on the boys in the building, the lads who are up for the fight. They're the only ones that can help us on a Saturday." he said.
When asked about the aim for the rest of the season in terms of points, the defender explained how the plan for the rest of the season has changed due to the unpredictable circumstances.
"Before corona, there was talk of a points total that is normally safe. That's out the window now. There are nine games to keep us in the league and that's the plan. Whether we do that with games to spare, by one point or even goal difference, all that matters is that we stay in the league. We go into Saturday full of confidence, going for the win. I don't even know who we have after Hull, that's how we're looking at it."
Finally, the Welsh international has a message for the fans watching at home.
"I want to tell the fans to stick with us. Stay behind us, try your best. It's hard. The boys do check social media and see everything @'d towards them. If there's a lot of positive messages, that'll be fantastic."
Article by Nick Emms
Supporters who are yet to purchase a pass to watch Saturday's game live on Valley Pass can do so here.