2021/22 season tickets will go on sale at 9.30am on Tuesday, May 4th.
Everyone at the club has missed having supporters in the stadium and is looking forward to welcoming fans back for the 2021/22 season – nothing compares to a full Valley.
Owner Thomas Sandgaard has frozen season-ticket prices and, as part of the club's Nothing Compares season-ticket campaign, supporters who purchase a season ticket before the early-bird deadline will be welcomed back to The Valley with a few added benefits.
Click here to purchase your 2021/22 season ticket from 9.30am on Tuesday, May 4th.
Sandgaard said: "I know it has been a tough 18 months for everyone. We want as many fans in the stadium cheering on the team as we can get. Therefore, we have frozen season-ticket prices and I will be working hard with the footballing staff to put in place as competitive a squad as possible, whichever division we are in.
"Our journey began in September and, hopefully, you have been able to enjoy the first part of that journey on Charlton TV. The next chapter begins in August and we want you to be there to be a part of it. I can't wait to see you all at The Valley."
Supporters who purchase a season ticket before the early-bird deadline will receive the below five added benefits.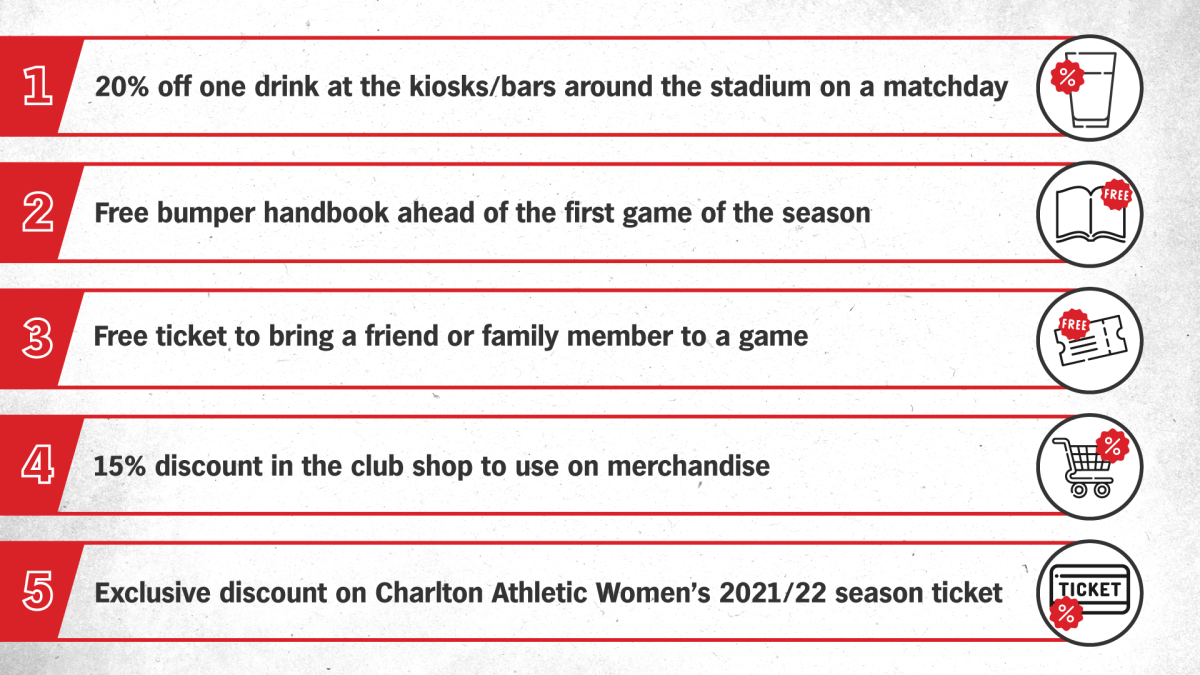 Charlton remain committed to offering affordable football. The cheapest adult season ticket at The Valley in the 2021/22 season is priced at £260 which equates to just £11.30 per game. The ticket is one of the most affordable among clubs in the League One.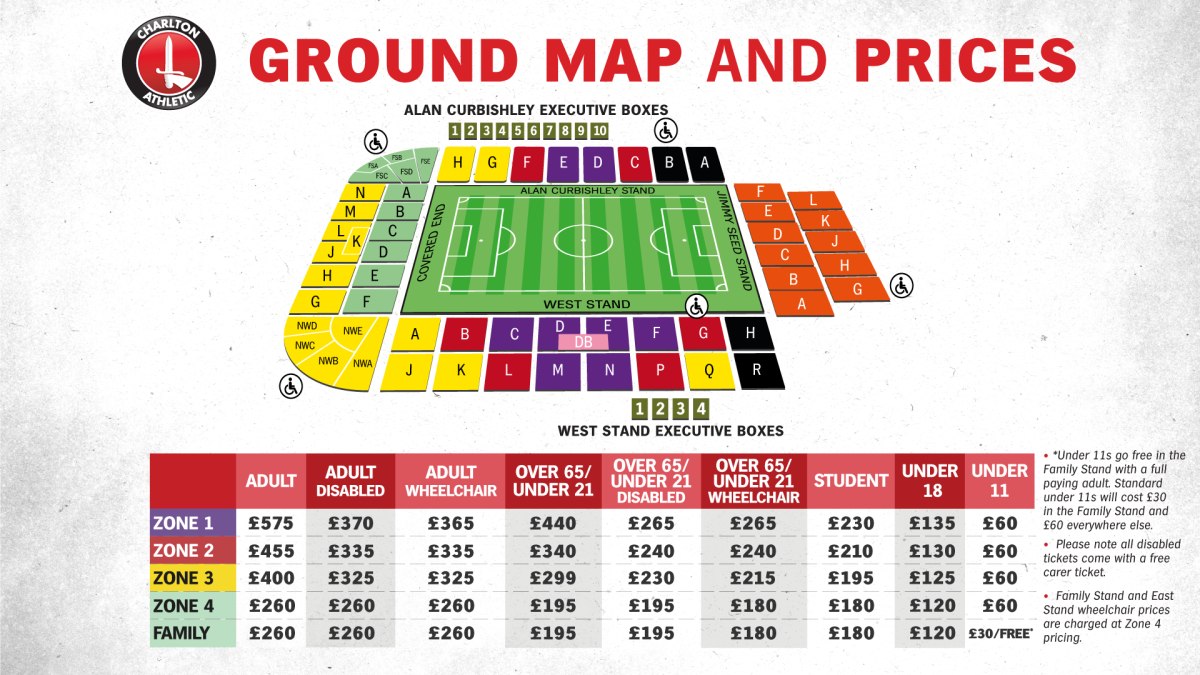 Supporters who have CAFC Cash from previous ticket purchases, will be able to use that CAFC Cash as part of their 2021/22 season-ticket purchase.
Supporters can once again purchase their season ticket in installments using the club's V12 scheme. Click here for more information.
How to Buy
• By phone – The ticket office's phone lines are open 9am-5pm on Tuesdays, Wednesdays and Fridays, 9am-1pm on Monday and Thursdays we are closed and from 10am on home matchdays
• Online – Fans can purchase or renew their season ticket 24 hours a day, seven days a week.
• By post – You can return your completed application form to The Valley, Floyd Road, London, SE7 8BL
• Please note, the ticket office will be closed for in-person purchases until further notice 
Valley Express 
The club intends to offer the popular Valley Express coach service for the 2021/22 season but the running of the service will be dependent on government guidelines. Further information on the service for the 2021/22 season will be available closer to the start of the season when there is a better understanding of what government guidelines are likely to apply.
Loyalty Points
Supporters' loyalty points will revert to points accrued during the 2019/20 season when 2021/22 season tickets going on sale.
With the entirety of the 2020/21 season affected by COVID-19, the Valley has not been able to host a capacity crowd this season, so supporters have had no opportunity to accrue loyalty points other than those who purchased season tickets.
This means that, in the coming days, these fans will see any loyalty points granted from this season removed from their account. 
The club's loyalty points scheme provides fans who regularly support the team with greater ticket priority for in-demand away and cup matches. 
For season ticket FAQs, click here.