"If you are a Charlton fan, it doesn't matter if you are going to go and support the men, the women, the academy, the younger girls; once a Charlton fan, always a Charlton fan."
Karen Hills knows all about Charlton Athletic. Appointed as the Women's team Head Coach in the same week Nigel Adkins was appointed as first team Manager, Hills also spent six successful years at the club as a player, winning the FA Cup once and League Cup twice.
Starring in the club's final Nothing Compares season-ticket campaign video she explained: "Nothing compares to that team environment. Being around that group of people that all have that same work ethic, that same aspirations, same goals as yourself. I think that is so powerful and to take that into football, the environment we create, you can't compare to that."
As part of the campaign, supporters who purchase a season ticket before the early-bird deadline will be welcomed back to The Valley with a few added benefits, including an exclusive discount of more than 20% on a 2021/22 Charlton Athletic Women's season ticket, reducing the price of an adult ticket from £60 to £46.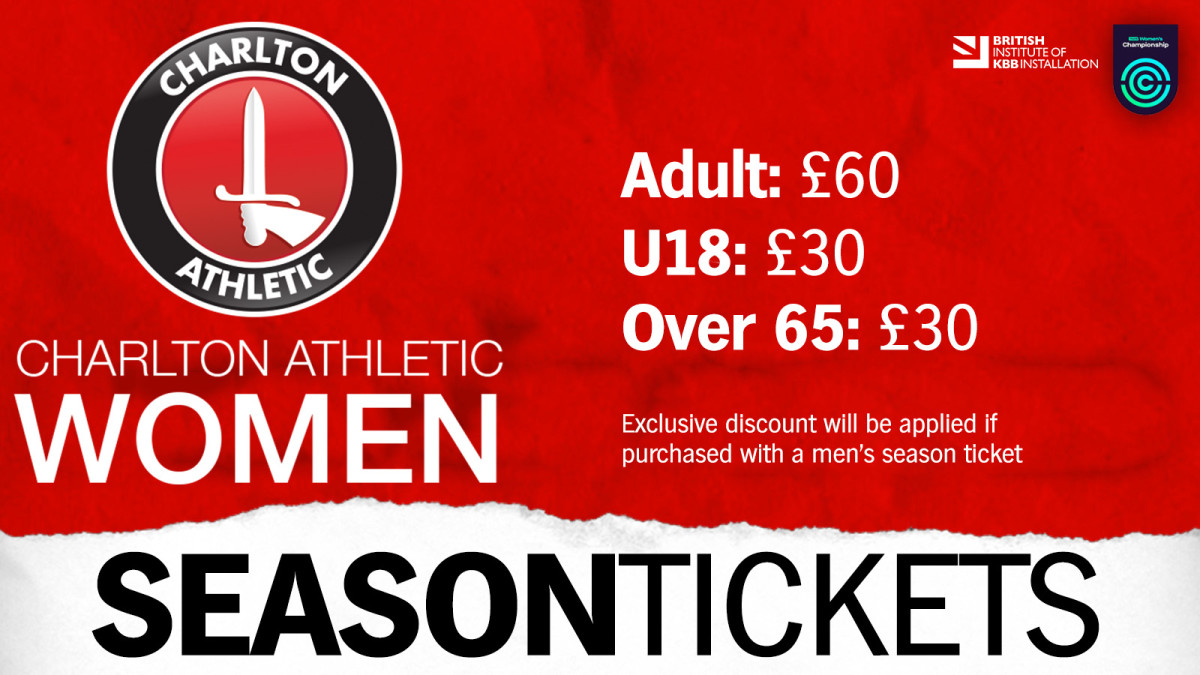 It promises to be an exciting season for Charlton Athletic Women who turn professional in July.
Hills said: "This is an exciting project. I could feel that aspiration and that drive to bring the women's team in and that was really exciting and refreshing. 
"The fans that come, the expectation of the women's game is high, so the players have got to perform. They will go onto the pitch, they will be committed, their workrate will be second to none and they will do all they can to put in a performance that they can be proud of but also a Charlton fan can be proud of. We want the team to play attractive football and for fans to come and see the game as it is. We will strive to keep that at the forefront of everything we do." 
More than 7,500 season tickets have already been sold! Get your 2021/22 season ticket here.
Click here to read the 2021/22 season ticket brochure.