Supporters have one day to go to purchase their season ticket at the club's phase one pricing and guarantee their seat for next season. 
Dean Holden's side will be looking to build on an improved second half of the season and you can be there for every home league game at The Valley with a 2023/24 season ticket.
Adult tickets purchased in phase one, which closes on Friday, June 2nd, start from as little as £285 - with savings of up to £25 compared to phase two pricing.
Friday's phase one deadline is also the seat release deadline, with all seats made available for general sale when season tickets go back on sale at phase two pricing on Monday, June 5th.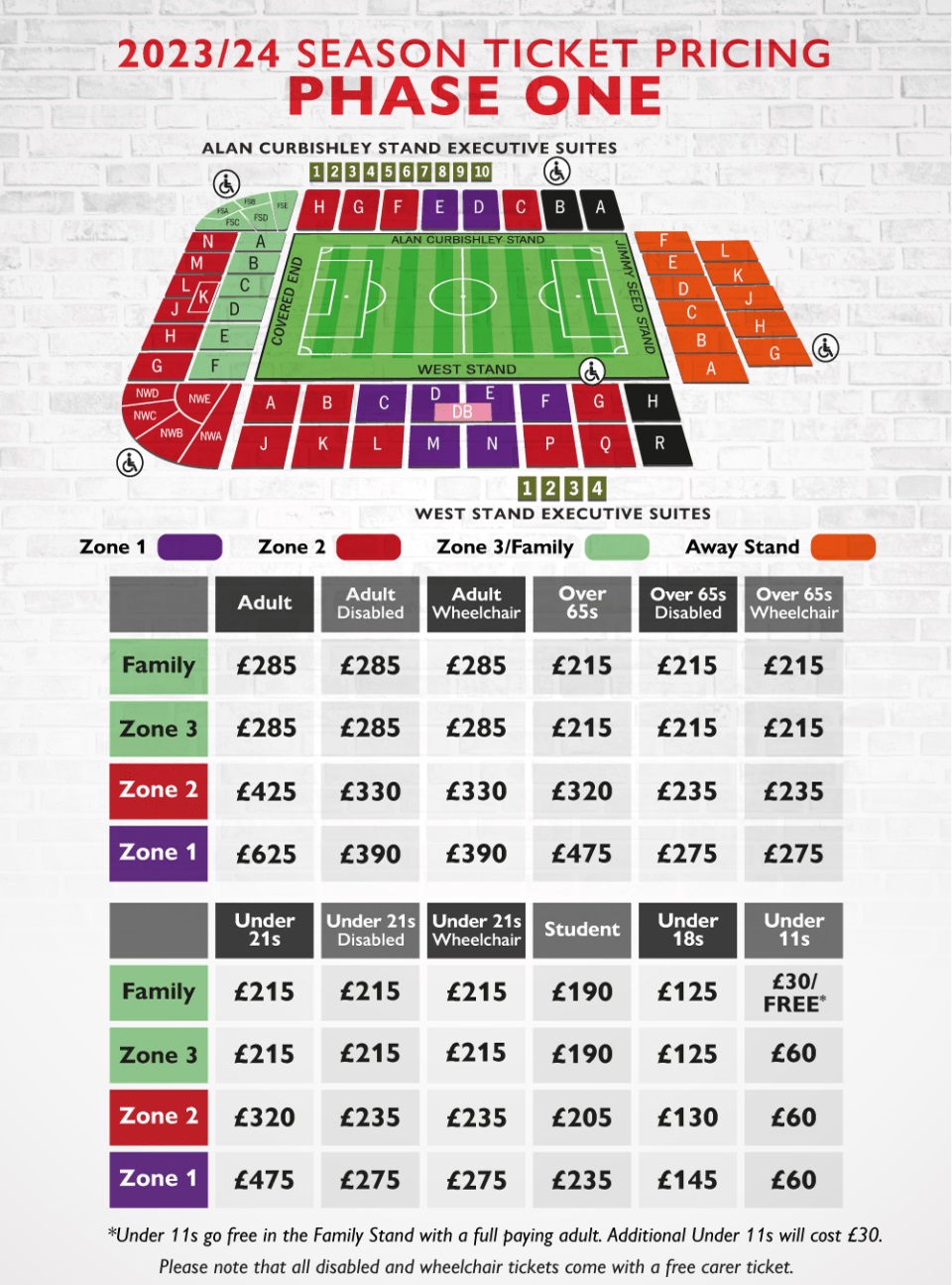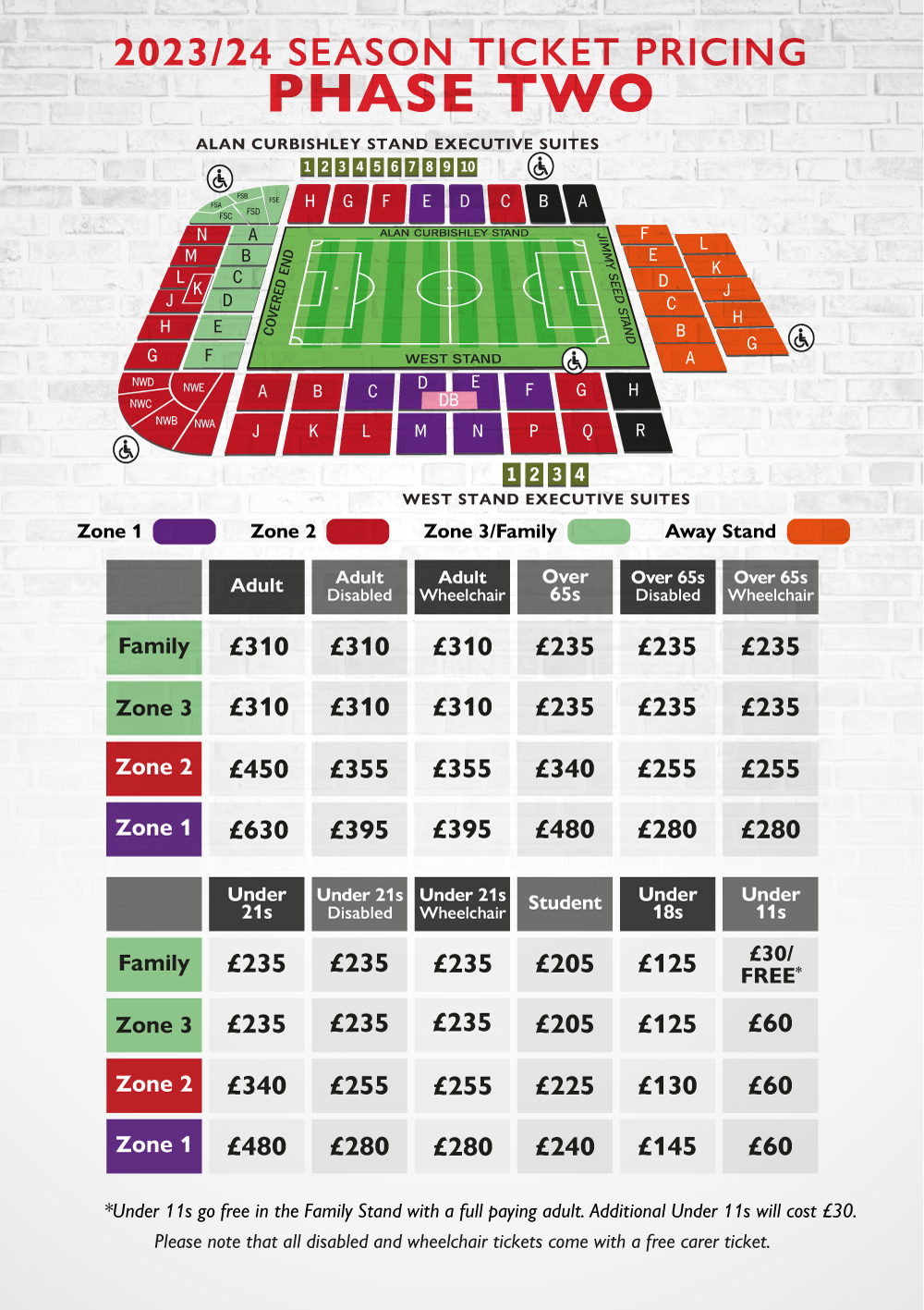 How to Buy
In-person - the Ticket Office is open 11am-5pm every working weekday and from 10.30am until the end of half-time on home matchdays.
By phone - the Ticket Office's phone lines are open 11am-5pm every working weekday and from 10.30am until the end of half-time on home matchdays. Contact the Ticket Office on 03330 14 44 44.
By post - you can return your completed application form to The Valley, Floyd Road, London, SE7 8BL.
Valley Express 
Avoid public transport issues and travel to games using the club's Valley Express service. Seasonal passes cost £230 for league games, which comes to £10 per match. Click here to purchase your pass.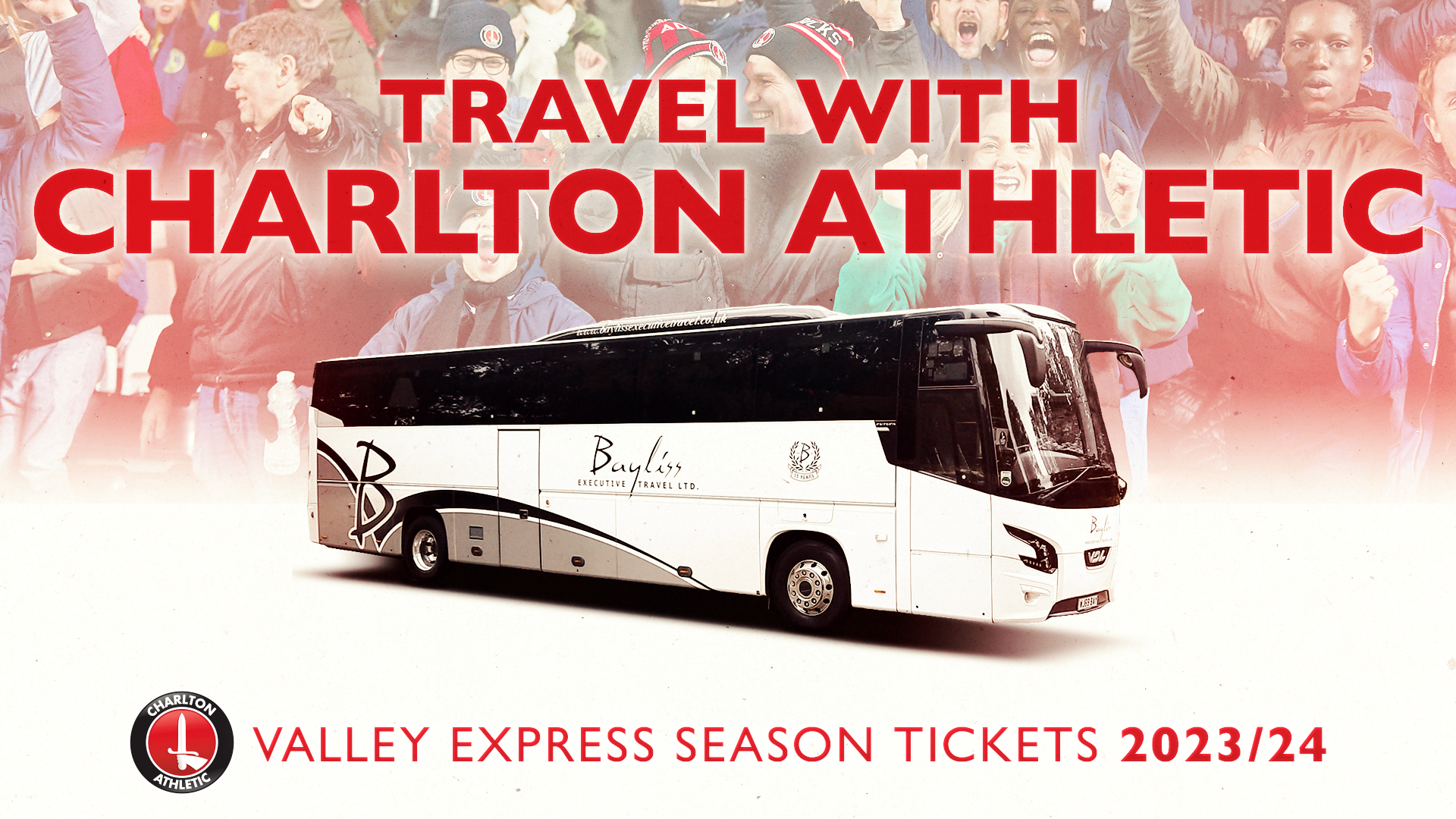 Loyalty Points
The club operates a loyalty points scheme for fans purchasing both match and season tickets. 
Loyalty points reward Charlton fans for their support by providing them with ticket priority for in-demand away and cup matches.
Every time a fan purchases a ticket for a Charlton game, both home and away, they will earn loyalty points, providing they have assigned the tickets in advance using their Fan ID (previously CON number).
Please note, during the 2023/24 season, a supporters' loyalty points total will only consist of those accrued during the 2022/23 and 2023/24 campaigns. Points accrued during 2021/22 will not be valid beyond May 2023.
For season ticket FAQs, click here.
For season ticket terms and conditions, click here.