As part of Trans Awareness Week, Charlton Invicta's Julia shares her story.
Julia joined Charlton Invicta in 2020 and plays as a striker in the mixed London Unity League. She also plays for Stonewall FC's Women and Non-Binary team.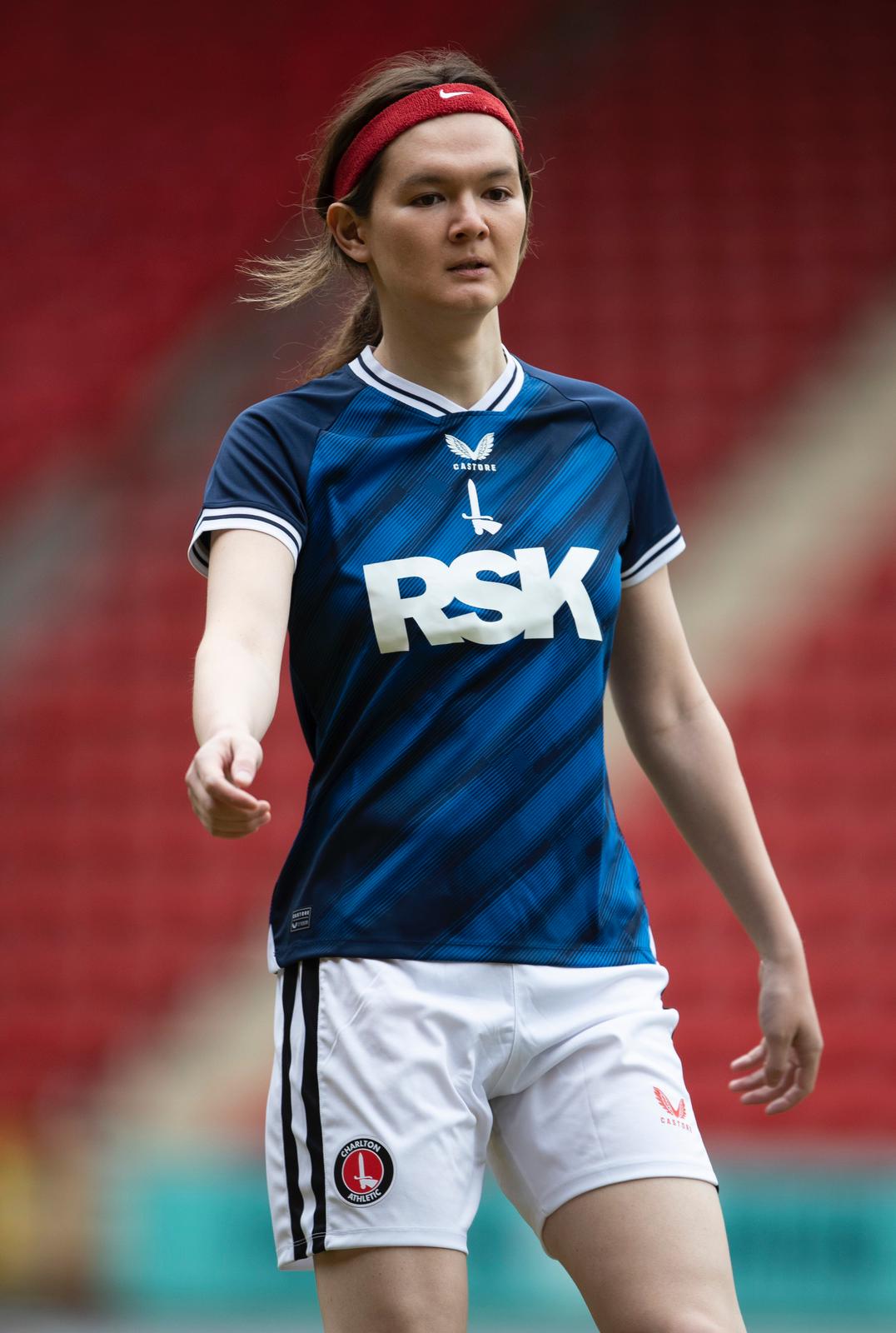 I'd moved to south-east London and wanted to get back into team sport to get fit while having fun and making friends, but I didn't know where to start as an LGBTQ+ woman. After hearing about Invicta through Charlton Athletic's Proud Valiants supporters group, I gave mixed inclusive football a go down the road at Sparrows Lane and I haven't looked back since. I was nervous at first – I didn't know how I'd fit in at a mixed team and it took a while to pick up my first touch! But football was a vital outlet throughout Covid and I've come away with many fond memories, from a brace in a derby against Millwall Pride to a GFSN away trip to Dublin.
While Stonewall FC are Invicta's rivals in the London Unity League, they also launched a Women and Non-Binary team in 2021. Julia balances her time (and loyalties) between both teams and Invicta vs Stonewall fixtures are a personal highlight every season!
But mainstream football often isn't inclusive and discrimination remains rife from the stands and on grassroots pitches. LGBTQ+ players are still subject to homophobic and transphobic taunts and violence, no Premier League player has come out as gay, and the last two men's World Cups have been hosted by countries that criminalise LGBTQ+ identities. Women's football is more welcoming but faces its own challenges – teams are still deprived of resources and pitches 50 years after the FA ban was lifted and One Love armbands were also banned at the Women's World Cup.
Transgender Awareness Week reminds us that 2023 is a particularly difficult time to be transgender. The government is stirring culture wars and bigotry while seeking to strip trans people of their rights, from undermining gender recognition to banning trans women from female NHS wards. The picture is no better around the world, with similar narratives playing out in the US and elsewhere while many parts of the world remain actively dangerous for trans people. In football, FA rules and processes make participation in affiliated football a minefield for trans people.
This makes spaces that welcome trans footballers all the more important, where marginalised communities can come together and enjoy the game that most take for granted. Seemingly small steps like sharing names and pronouns and offering inclusive changing rooms break down barriers and empower people to take that first step onto a pitch, often after a lifetime of being excluded. A game of football does not solve the suffering trans people face in the wider world, but those worries and traumas can be set aside for 90 minutes by two teams and a football, even on a cold and wet November evening.