The Charlton Athletic Women's team are pleased to announce Grace Coombs and Georgia Griffin have both signed new contracts to stay with the club, as preparation begins for next season's FA Women's Championship.
Vice-captain Coombs has racked up over 200 appearances for the women's team and is pleased with the contract extension after last season's success. 
"Last season was one of my most enjoyable seasons I've had here" said Coombs
"We had come so close in other seasons but we really stepped up and achieved what we set out to do by winning the league and the play-off final.
"It was an unbelievable feeling that I still can't really put into words and leading the team out towards the end of the season was a real honour."
With her future confirmed, the centre back is looking forward to the challenge that competing at a higher level will bring.
"All the girls are relishing the chance to test themselves against the better teams," Coombs continued.
"There are a few new teams that we haven't played before and some teams we haven't faced for a few years so the new challenges are exciting."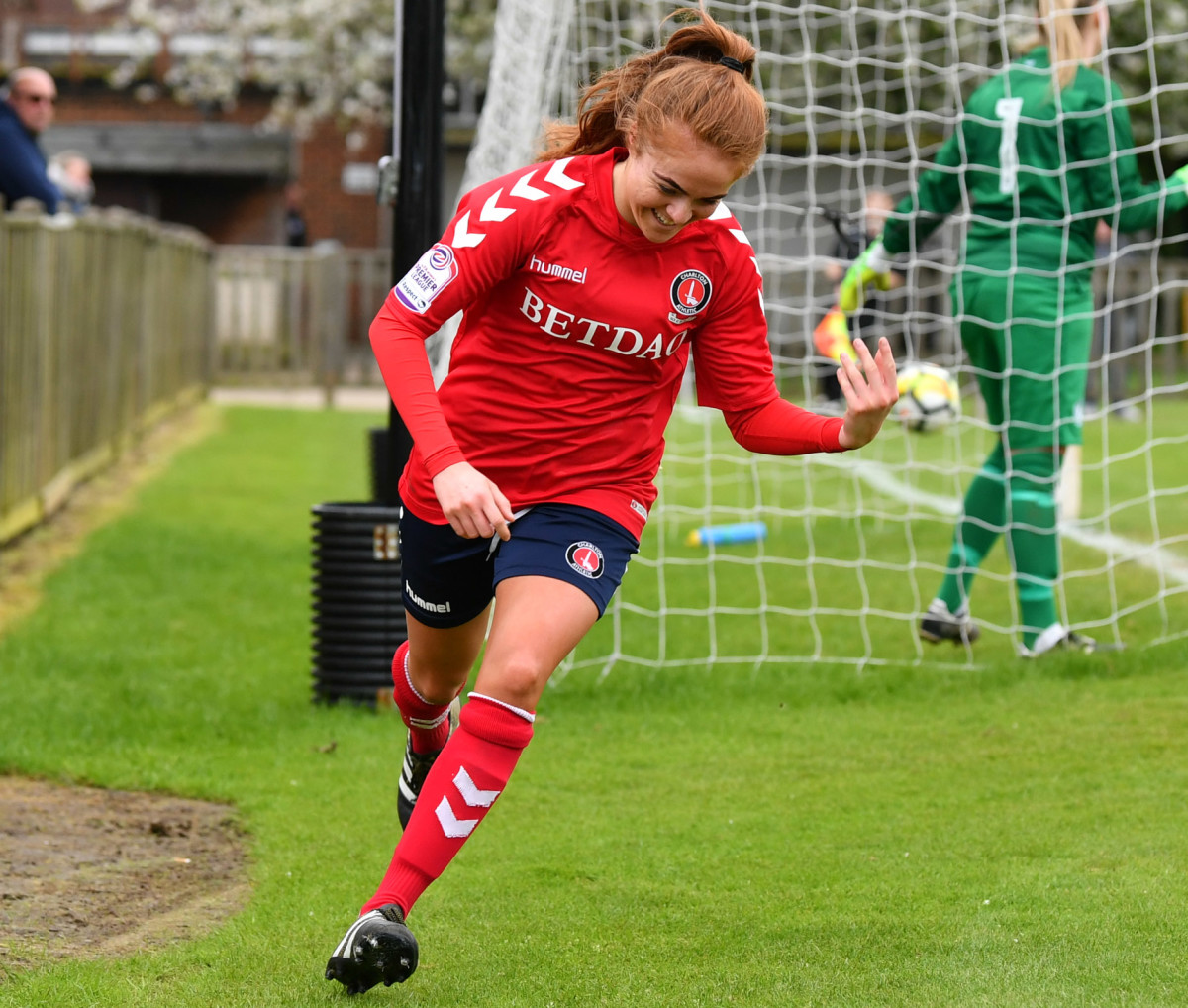 Georgia Griffin joins Coombs with a new contract extension just one year after joining the club from Southend U18s.
Having attended the club's development team trials, Griffin initially began her career with Charlton in the reserves squad. However, she quickly received the call up from manager Riteesh Mishra and slotted straight into the first team, netting 15 goals in 28 appearances including the winning goal in the FA Women's Premier League Championship Play-off.
Having come through the club's centre of excellence system, Coombs is impressed with how Griffin has stepped up into the first team.
"Georgia has done really well this season by making the transition from youth football to the first team," Coombs says.
"She's worked really hard and scored some vital goals in some big games.
"This year has been a huge team effort and every player has played their part."