Head of Recruitment Steve Gallen, Manager Lee Bowyer, Assistant Manager Johnnie Jackson and the rest of Charlton's backroom staff did a fantastic job in the summer in assembling a squad that they believe is capable of challenging for promotion.
Here, in an in-depth interview, Gallen opens up about those summer months and how he, Bowyer and Jackson had to show patience as well as perseverance to bring their first-choice targets to Charlton...
Pride was the immediate feeling for Charlton's Head of Recruitment Steve Gallen when Krystian Bielik smashed a late header past Southend United goalkeeper Mark Oxley a couple of weeks ago to give Charlton a 2-1 away win.
For Gallen, it was unusual being at a Charlton game. Normally he is elsewhere watching transfer targets or keeping an eye on upcoming opposition teams but after the busiest summer of his life Roots Hall was the place to be.
The goal was a reward for the busy 44-year-old. He wasn't at Charlton's opening game of the season against Sunderland. He had to listen to it on the radio as he travelled to Roots Hall to run his eye over the Shrimpers, after watching Bielik for Arsenal U23s in an 11am kick-off against AFC Bournemouth.
He said: "I was gutted when we conceded in stoppage time (against Sunderland). I recognised they [the staff] felt they had no-one they could bring on that could remedy it at that time, that could help and so that's a bit of pressure that I feel. No-one said it to me but I completely feel that pressure. It's not just Lee [Bowyer] and Jacko [Johnnie Jackson] feeling it on the sideline, I'm feeling it from miles away.
"My responsibility is to have those people in place. Even with that in mind you can't panic, you can't dive in. I had Marsh [goalkeeping goal Andy Marshall] and Jacko coming in to me on Monday joking but not joking 'Steve, where are the new players?' You can't just, because of one result, dive in because it's a long season and you've got to get it right over a season. I felt a lot of pressure this summer but only what I'm putting on myself."
Gallen and Bowyer didn't stop over the summer. Bowyer said he hasn't spoken to anyone in such a short space of time as much as he's spoken to Gallen over the last four months but the pair knew what they wanted.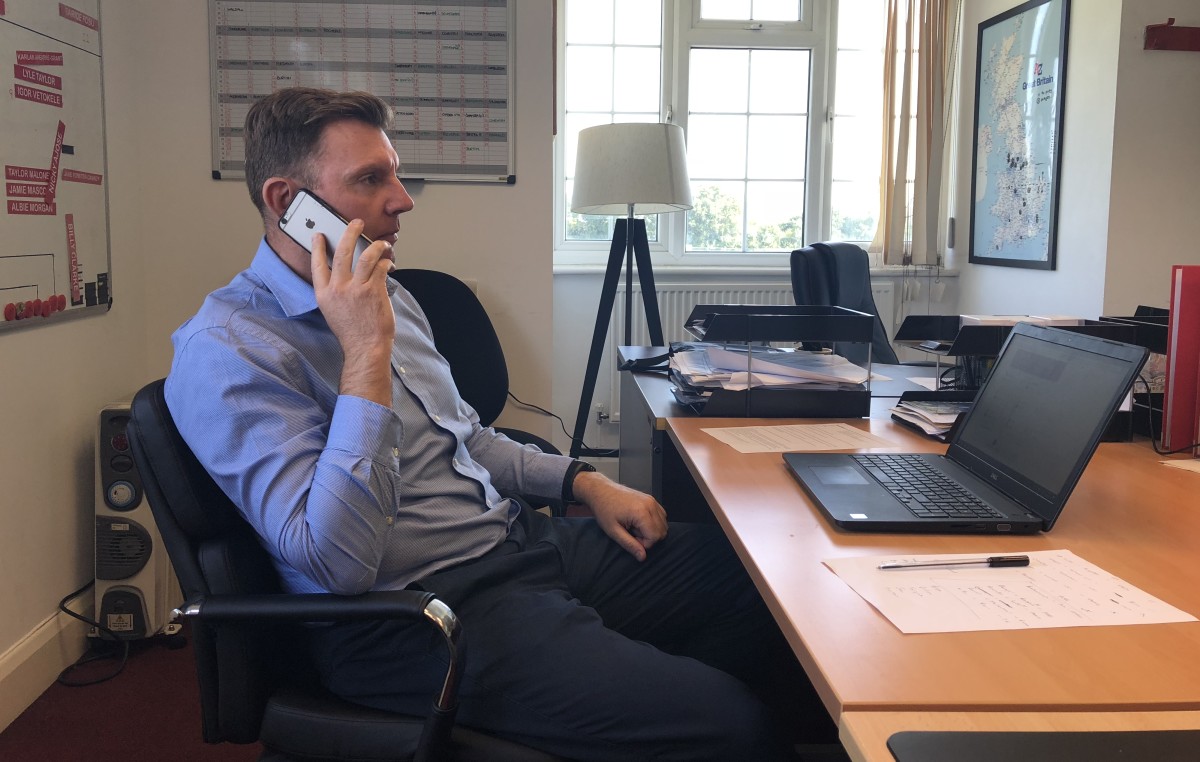 Gallen said: "If you rewind all the way back to after that Shrewsbury game [in the play-offs], I knew we had a good team, we finished sixth, we were decent but what we wanted to remedy in particular was two things. The first was to be mentally a little bit stronger, that can be done at the training ground and really it's about bringing in a couple of players that can add to the group. If you think about Pearcey [Jason Pearce], a great attitude, a great mentality. We wanted to bring a couple more that fitted in to that.
"Secondly, we wanted to improve athletically, with Bielik, [Darren] Pratley and [Lyle] Taylor that's happened. It's not just about big lads but they can get about, they can run, they can cope with the physical side of the game and I thought we just lacked that at the end of last season. So I'm happy with what we've done. I think we've improved that, when I was driving back from Shrewsbury those were the two areas I was thinking about."
There were two variables for a while, the first was the division the club would be in and the second related to who would be owning the club. It was after the Shrewsbury defeat that Gallen really was able to kick into action. Before that he'd been planning targets based on the Championship and League One but now he knew what was needed. Once the ownership set the budget, Taylor, identified by Bowyer, was the first target.
Gallen said: "We went after Lyle Taylor hard and it went on for a few weeks because there was a lot of interest for him but we, Lee and I, had it in our minds 'Let's do the important one first' and we just felt that we needed another striker. We went hard after that and we got him."
One down and with Bowyer focussed on bringing in four players, three more were required.
Bowyer detailed the process: "I'd tell Steve where I want to strengthen and in what position. He'd take it from there, looking at the stats, speaking to agents, spend hours on the computer watching clips. After training I'd walk in and there would be names on the board, we'd look at what we wanted and then we'd be on the phone to the agents or the club."
Gallen explained it is not just him and the manager as part of the team. He said: "We use our scouts, we have four regional scouts in the country. They are all part-time and they are all very good. They go to matches and they do a combination of things. They watch the opposition and send in a match report of who we're going to play in the next few weeks but they also go and watch players. Sometimes specifically I'll send a scout 'go to watch him' and other times it might be to watch a team.
For example, a few weeks ago, Tottenham U21s were playing Crawley in the Checkatrade Trophy, so it was a good opportunity for me to send a scout to look at some younger players to see if there are potential loans for January. We're watching players all the time and we've started looking at players for January. We'll look at the squad and we'll see where we need to go. In this period now it will be very quiet but you start building and planning for January and it's all about watching games, speaking to people and speaking to agents."
Once a player has been identified, it is down the Gallen to negotiate and finalise the deal. This is new for him. "Since we lost Katrien [Meire], she did all the deals, I'm doing that now, so there is added responsibility there, it's not just Chief Scout it's also organising the deals with Chris Parkes who has been really, really helpful.
"It would be much easier if I had more money but when you are in the position where you spend the club's money, you have to spend it as it is your own. You have to be tight, so it's lucky that I'm tight in real life as well. I'm not just tight at home, I'm tight with Charlton's money. You have to respect that it is not your money, we have a budget and the owner is selling the club so that all factors in. You have to be sure. If I'm going to go to Roland [Duchatelet] and fight for someone you have to be really confident. If I rate a player I've got to sell it to everyone here, to the other club and to the player, to any agents."
Whatever happened though Gallen knew he could rely on the Manager. "Bow was brilliant, he never let things go. We had a few occasions where we thought bringing a player in was dead but we'd chat together and work together to get it done. Every time I thought a deal was finished, he would ring me and say 'come on, let's give it a go' or I would do the same to him. With every single player we brought in they were all dead at one point, maybe apart from Bielik."
Bowyer explained that even with the Bielik deal there were challenges. He said: "It wasn't easy, Bielik was a hard one. Steve was on and on at the fella in charge at Arsenal. We could have easily walked away and tried to bring someone else in but Steve kept persevering and we got our man."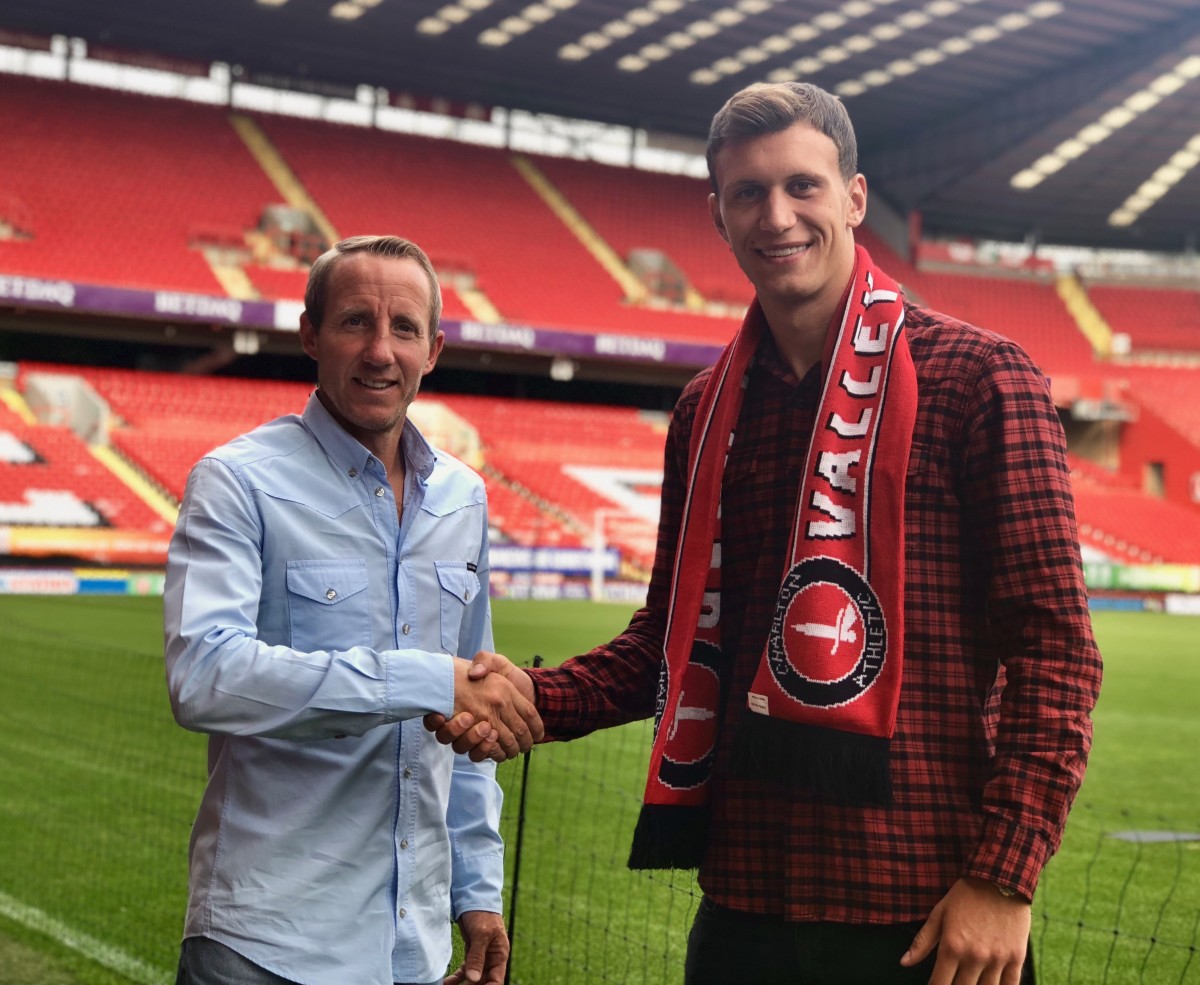 Gallen is an amiable guy, anyone that has met him for more than 30 seconds will realise that and for Bowyer that has really helped the former QPR coach in his role: "If you're not liked then they won't entertain your phone calls," Bowyer said. "Everyone one likes Steve, he's a nice, respectable man, that's definitely helped. Because he goes to a lot of games, puts his face about, he'll have a laugh with people, he's memorable. You'll always remember him, in a good way and things like that always go for you."
For Gallen now there is a sense of relief while for Bowyer the work continues. Gallen said: "It took a long time to get to September 1st and I'm really relieved but I really honestly believe this, we could have done no more. We exhausted everything to get to where we got to. I joked to Bow on Friday [August 31st] 'All we have to do is win some matches now'."
It is a different role for Gallen. He coached for nearly two decades at his beloved QPR but it was that experience that Karl Robinson wanted alongside him when he Gallen was appointed in April 2017. "A lot of people say to me 'Do you miss being on the pitch?' and you do. What you do miss though is when I am looking at the Charlton Twitter feed on a Saturday and it is 0-0 or we're hanging onto a lead and constantly in the last few minutes I'm swiping down to refresh.
"I'm looking for more information, 'are we going to win this?'. So you do miss being there and that excitement, I think, because when I am at Bristol Rovers vs. Southend for example, there is nothing on that game for me. I enjoy it and I enjoy watching players but there is nothing on that game for me personally and I do miss that because I'm right involved at Charlton on a day-to-day basis but when it comes to the crux on a Saturday I'm not involved."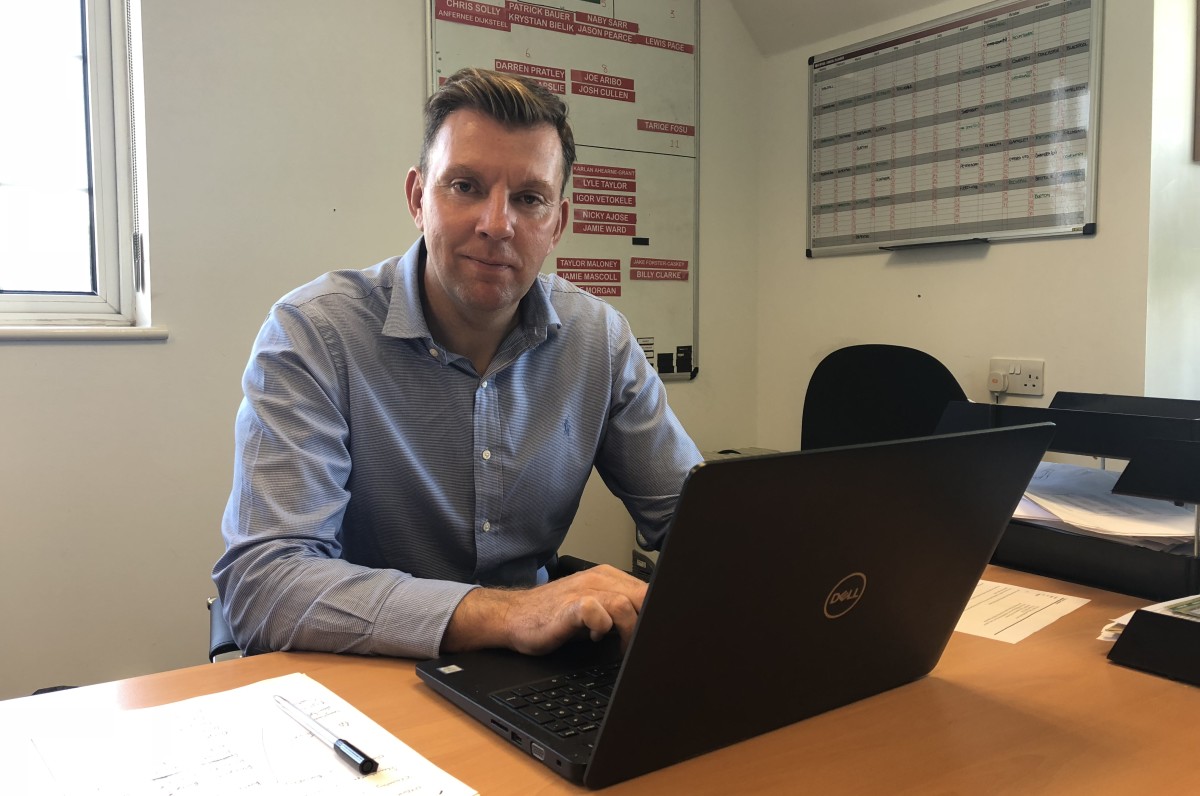 He was there at Southend though and a late corner from new signing Josh Cullen and a header from new signing Bielik won the game. He concedes signings don't always go perfectly and you have to take the good games with the bad but that didn't mean he didn't enjoy the Southend win any less. "You can see what it means to him (Bielik), when he sprinted 50 yards and picked up the manager and nearly crushed him to death. I saw that picture and sent it to Jacko, Marsh and Bow, Bow's got rag dolled in that picture, it was brilliant, everyone had a chuckle at that, except maybe Lee."
While he may not have laughed at that, Bowyer joked: "I need to thank Steve for all his help, he's been great this summer but I don't want to give him too much of a big head."
Steve Gallen's interview was first featured in the club's official matchday programme, Valley Review, on Saturday, September 8th when the Addicks hosted Wycombe Wanderers. Copies of the matchday programme are available to purchase from the Valley Superstore during the week.
Tickets for Charlton's upcoming home matches against Plymouth Argyle and Coventry City are on sale. To purchase yours online, please click here.