When Lyle Taylor steps out on to the pitch against Scunthorpe United tonight, the opposition defenders will be in for a little surprise.
The Addicks striker, who has scored five goals in his opening 10 games for the club since signing from AFC Wimbledon this summer, will be sporting his brand new pink haircut for the first time. 
It is all part of a campaign that sees him going pink for October, Breast Cancer Awareness Month. 
As well as the pink hair, Taylor will also be wearing pink boots as he looks to raise money and awareness for Cancer Research UK. You can donate online here.
He explained: "It's about raising money but more than the money it is about raising awareness for Cancer Research UK. With October being Breast Cancer Awareness Month and pink being the colour of choice, it's just about trying to get a conversation started. If we can get as many people talking about pink and charity work then I think it is definitely a success.
"Three of my four grandparents have suffered, beaten or are living with cancer of different forms. My aunt passed away last year, the morning we played Charlton in the FA Cup. I've got a list of people as long as my arm, who have suffered and lost that fight and some that have beaten it as well. It's not just about me, I've had so many messages from other people about this and about what I am doing. The support has been fantastic from the Charlton fans, to fans of other clubs, to the players, to the women's team. It's just been brilliant and I am proud to have done it and I am actually excited for the month."
The 28-year-old said he wanted to use his platform as a footballer to spread awareness and added he also wanted to demonstrate there is more to footballers than the fast car and expensive watches stereotype. He said: "It's about how much awareness I can create and how many conversations can be started from this because anyone can do this. I've been given a platform and I thought it was about time I used that platform to make a statement."
Taylor has had the support of the whole Charlton family. He said: "BETDAQ, ITRM, the women's team, the staff, the first team, everybody has been brilliant and I think when everybody sees it, it's going to be an interesting one."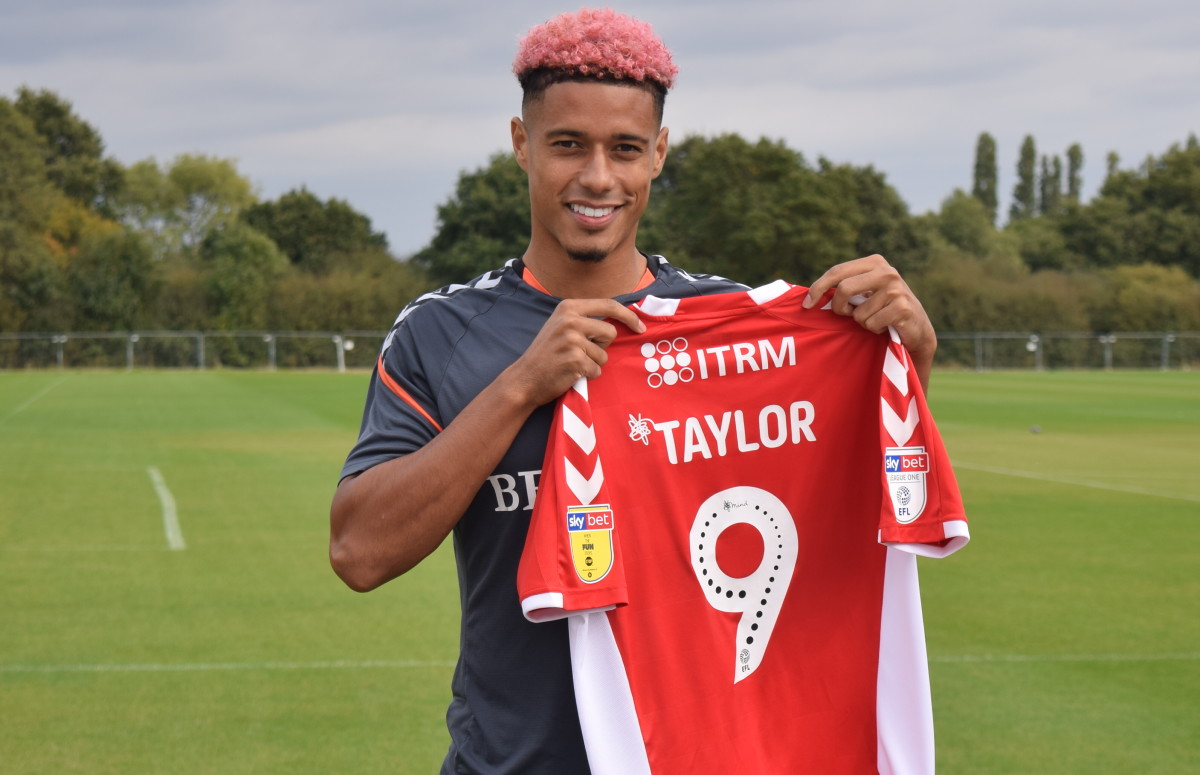 Speaking of his new look he said: "I actually quite like it, I'm not sure I'd keep it beyond the end of this month but it is not as garish as I thought it would be." 
Although, as he joked, not everyone was impressed: "Albie (Morgan) has made some choice comments, so I'll be kicking him when we train but it's been good and the boys have been brilliant. It's nice to have their support, I see them day in and day out and the fact that they are backing me is great."
Since joining the club Taylor has struck up a formidable strike partnership with Karlan Grant but he revealed there is no chance the 21-year-old would join him in his pink October. "I think it would suit Karlan but I think there is absolutely no chance he'll do it."
You can see what happened when the Sky cameras came to see the hair dye going in here.