The Charlton squad helped to spread some festive cheer this week by taking time to make their annual Christmas hospital visits.
As well as making their regular visits to Queen Elizabeth Hospital and Demelza Children's Hospice, a group of players also went to Maples Care Home in Bexleyheath.
Manager Lee Bowyer, who attended Queen Elizabeth Hospital alongside a number of his players and four members of the women's team squad, said: "We came to try and put a smile on people's faces at what is a difficult time.
"Obviously, you have got small children through to adults who are in hospital at what should be a family time, so we bought some presents and it was nice to bring a smile to their faces."
Women's team captain Grace Coombs added: "It was great and was nice to chat to people because they were really excited to see us. One little girl came out of her room to see us, so it was nice to make them smile at Christmas time."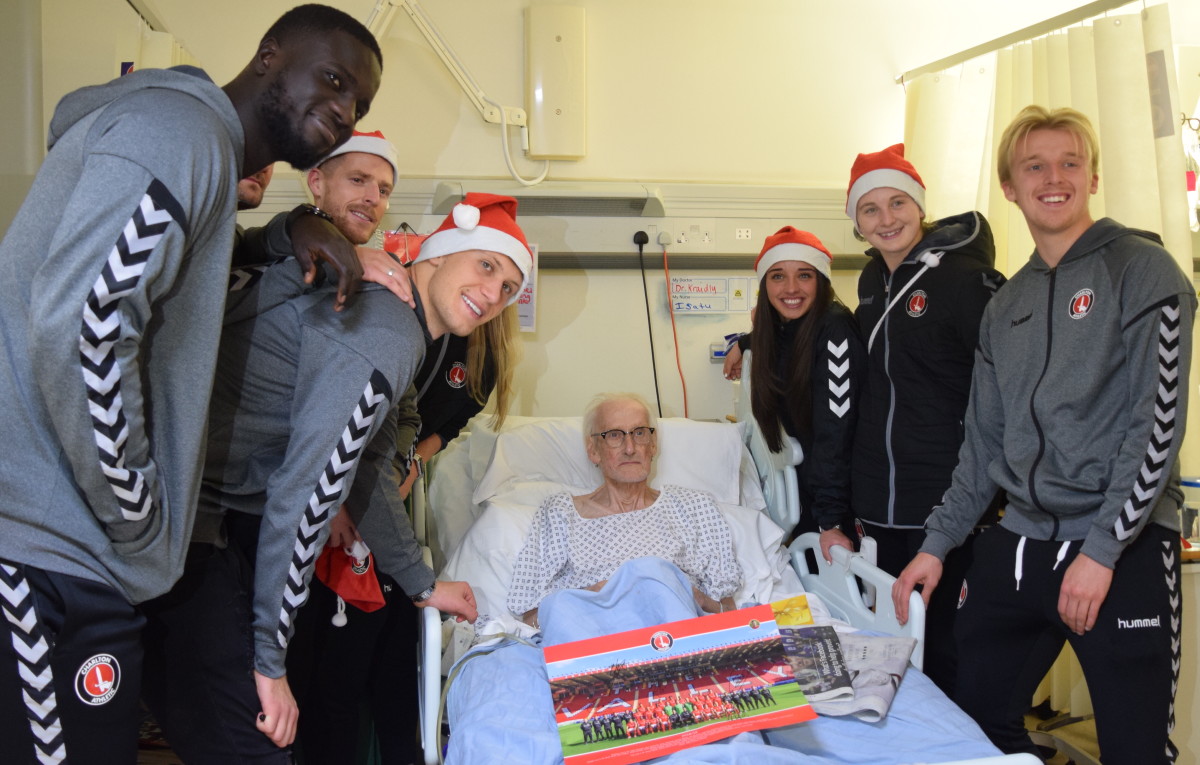 Assistant Manager Johnnie Jackson, team captain Jason Pearce and Mark Marshall headed to Demelza in Eltham on Thursday afternoon.
Jackson said: "I've been coming here for years and it is always a humbling experience. Today I met a girl, Mia, who I first met three years ago. To see the progression she has made was brilliant and it really warmed my heart.
"The job that the staff do at Demelza is incredible and the amount and support and care they give the kids is superb. They really are saints and not enough can be said for the role they play."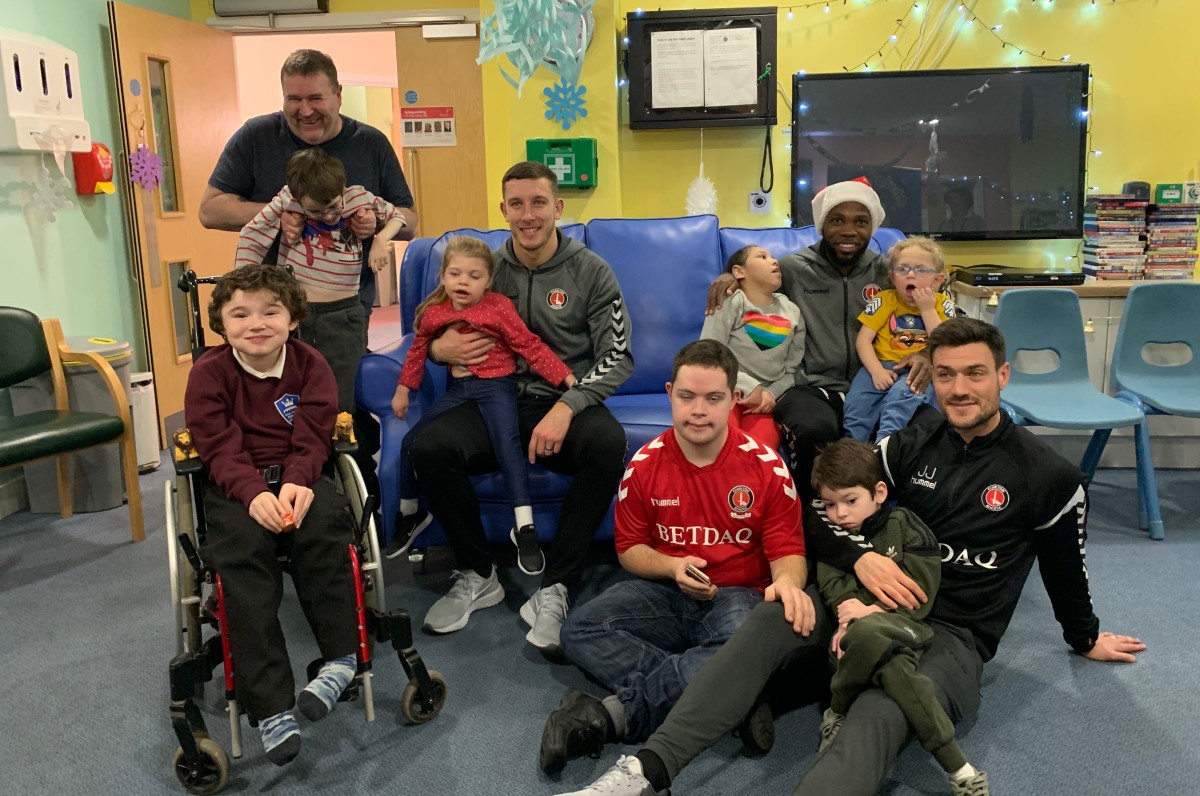 Pearce added: "It was nice to see the kids with a big smile on their faces when they saw us and it was nice to give something back. I really enjoyed spending time with them – myself, Jacko and Marshy have all got children – and we all know how fortunate we are, so to give something back is really important."
Marshall said: "It's been a great experience. The kids were all very happy and the staff here treat them brilliantly. You can't ask for more and when you have kids it makes you look at life differently and realise how blessed you are."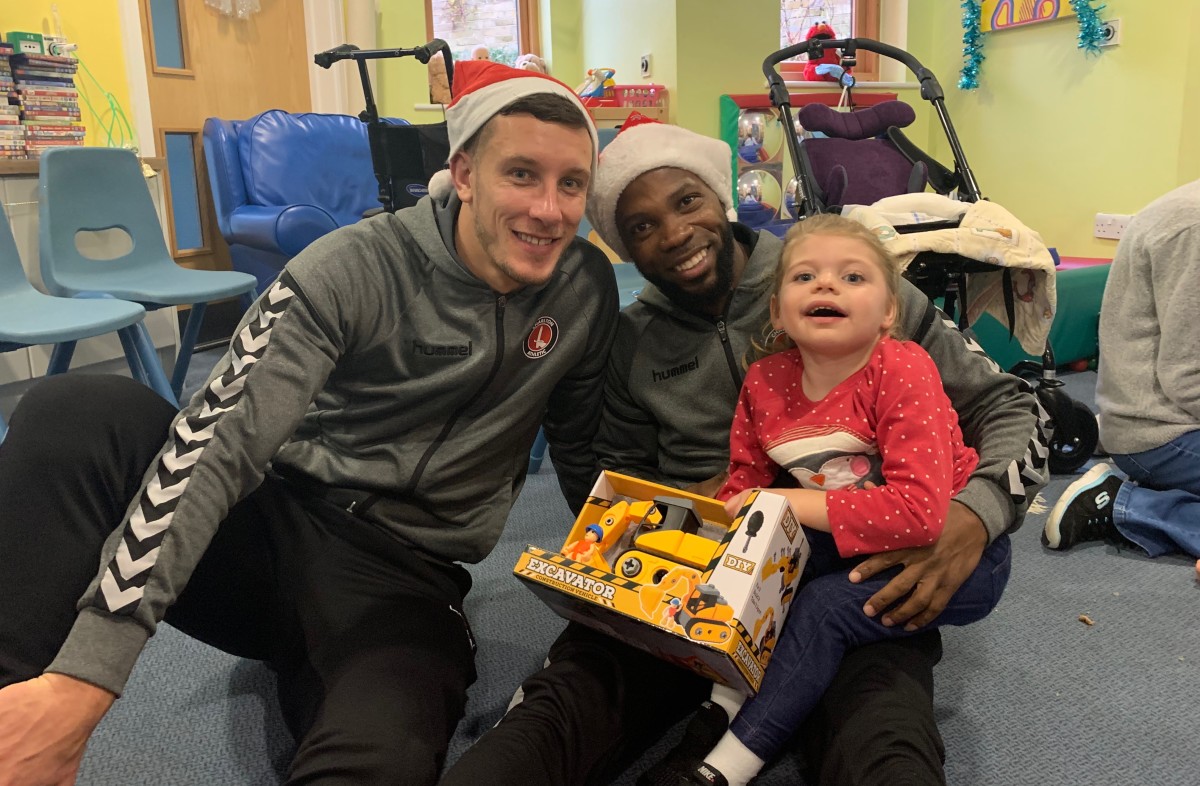 Demelza CEO Ryan Campbell was extremely grateful to the club for paying their annual visit to their Eltham hospice.
He said: "Charlton have been part of this hospice for the 10 years that we have been in existence here [in Eltham]. The club have always been close to us.
"The lads were brilliant with the kids and it is really nice for footballers and people in the community with a public profile to tell the story of what goes on here."
Meanwhile, five members of the Charlton squad visited Maples Care Home on Tuesday, where they took time to chat to all of the residents, a large number of which suffer with dementia.
Addicks midfielder Ben Reeves said: "It was lovely to see everyone and put smiles on people's faces for different reasons. A lot of residents were talking about what they used to do for work and some talking about Charlton, as well as what it used to be like when they were growing up."
Striker Nicky Ajose added: "We didn't know too much about the illness [dementia] and the staff were great in giving us a bit more information about it and how it affects everyone in different ways. Some of the residents weren't able to speak too much but you could tell by their eyes and their body language how happy they were to see us. Hopefully seeing us was good for them and brightened up their afternoons."
Nurse Nina Aslan thanked the players for taking a couple of hours to visit the care home. She said: "The residents loved their little sweets, chocolate and biscuits that the boys brought in for them.
"It's so important for them to feel some love and attention from people outside of the home because it makes them feel good and the boys coming in made their days."