Last July, inspirational Charlton supporter Jack Jeffreys tragically passed away after a year-long battle with neuroblastoma, but Jack's memory lives on as his life is honoured with his family hosting families who have children suffering from life-threatening/limiting conditions in his name.
The Charlton family rallied around the young Addicks supporter and everyone involved with the club was devastated to hear of his passing at the age of four-years-old.
Jack became a beloved figure around The Valley with players and supporters alike celebrating his life in August's victory against Shrewsbury Town.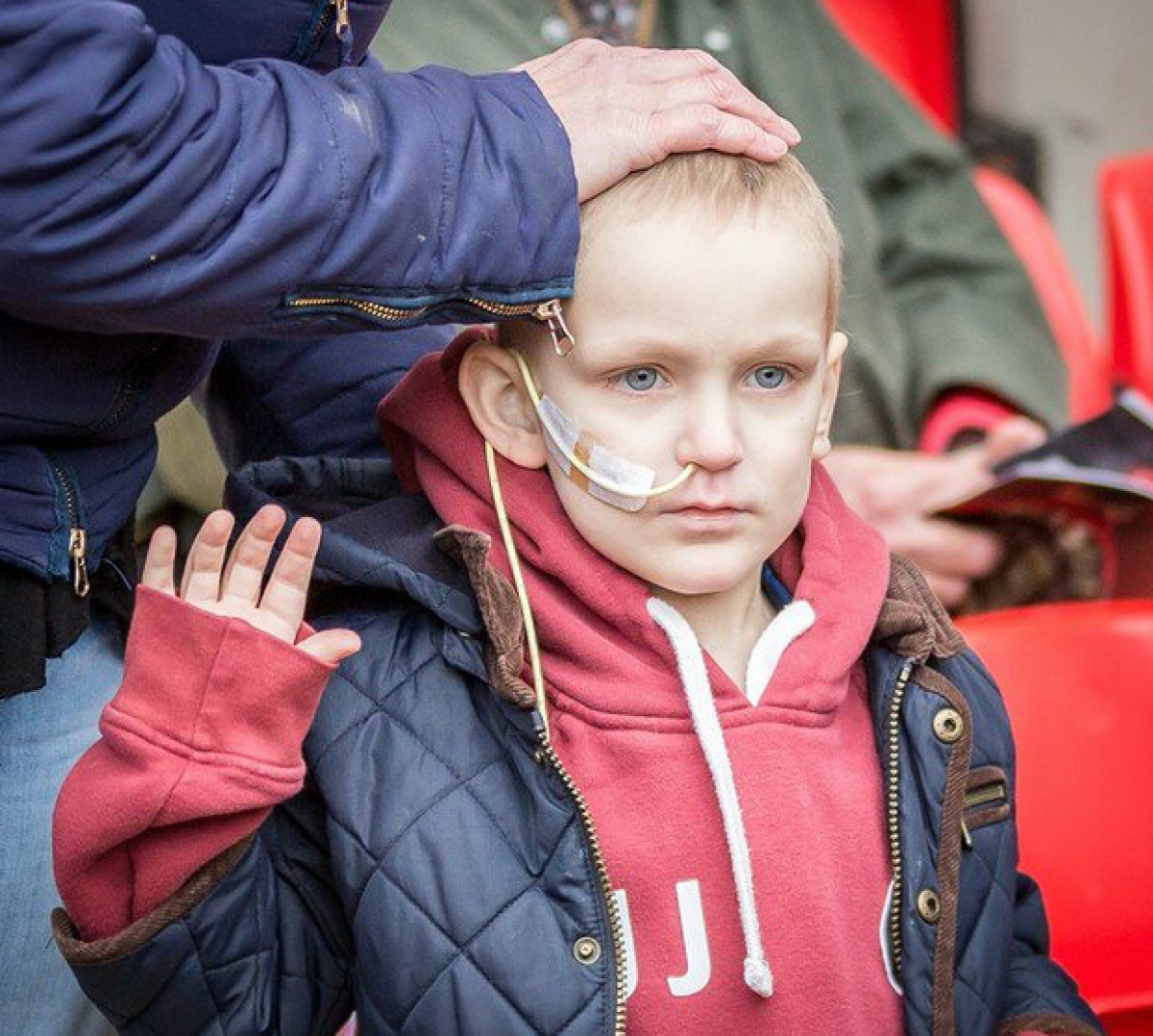 Facing unimaginable pain and stress, Jack found joy and solace in his trips to watch Charlton, and this season his parents, Grant and Katie, have been working to give other kids in similar positions the opportunity to experience a day at The Valley.
Grant and Katie have used one of the club's executive boxes to host families with children suffering from life-threatening/limiting diseases in a powerful show of the support that the Addicks family can provide.
These visits allow the families to relax in a safe environment while enjoying an exciting activity together that wouldn't be possible otherwise, as Grant and Katie explained.
Jack's parents said: "I think it's given us something to work towards and something to focus on as well. Obviously, it's a horrible time but I think it makes us feel that something good has come out of our horrible situation and that fact that we can help others and give them the opportunity to have a break. For example one family we hosted, said since their treatment has started, they have not done anything together as a family because they haven't been able to. But by being able to do this, the whole family came together, and the kids are in a safe environment and they don't have to mix too much with other people.
"We actually have a family coming to our next game for this very reason. The son of this family coming is currently in treatment and they were going to come a couple of weeks ago, but he wouldn't have been well enough after his chemotherapy so they're looking forward to seeing their local team play. It will just be a family of four because he's still having treatment at the moment and it would be nice for them to have a refuge."
The football provides an enjoyable time for the kids and their families, a necessary distraction from their day-to-day battles, helped in no small part by Charlton's incredible form on these special days.
"I think it's gone fantastically. Everybody that has come has said that they really enjoy it and how wonderful it is and what a great opportunity it is and that so far, they haven't seen the team lose when coming! There have been a couple of draws but they haven't actually lost.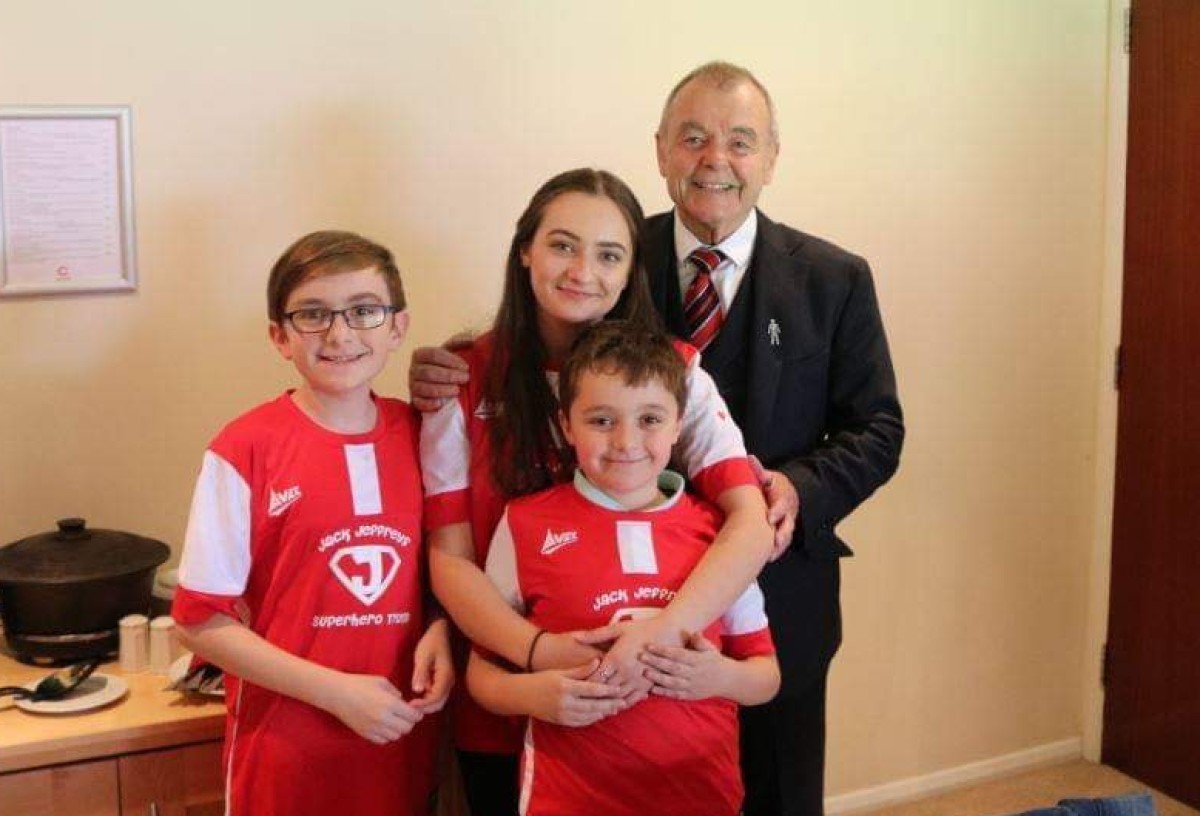 "They all loved the football. There have been new Charlton fans made. We had a Gillingham family and now they all support Charlton and even laughed when Gillingham lost to Charlton. We've been fortunate to have a lot of Charlton fans there. One was actually a mascot for Charlton years ago and showed us the picture. They just loved it. If the box and Jack's charity can help things like that then long may it continue, and it makes it all worthwhile."
The idea was inspired by the positive experiences that Jack was able to have, with Grant and Katie hoping that others can create enjoyable memories despite their notable suffering.
"I was speaking to a few people that we had met through Jack and they had mentioned the idea and obviously the Bradley Lowrey Foundation had done it and so successfully and as Jack's charity is under their umbrella we were able to get some insight into the idea so we thought it would be nice to do it for kids in similar positions, to have a nice enjoyable time, who wouldn't normally be able to do it."
In extremely difficult times, the events afford families the opportunity to talk honestly about their struggles with other families who understand the intense trauma of raising a child with a life-threatening illness.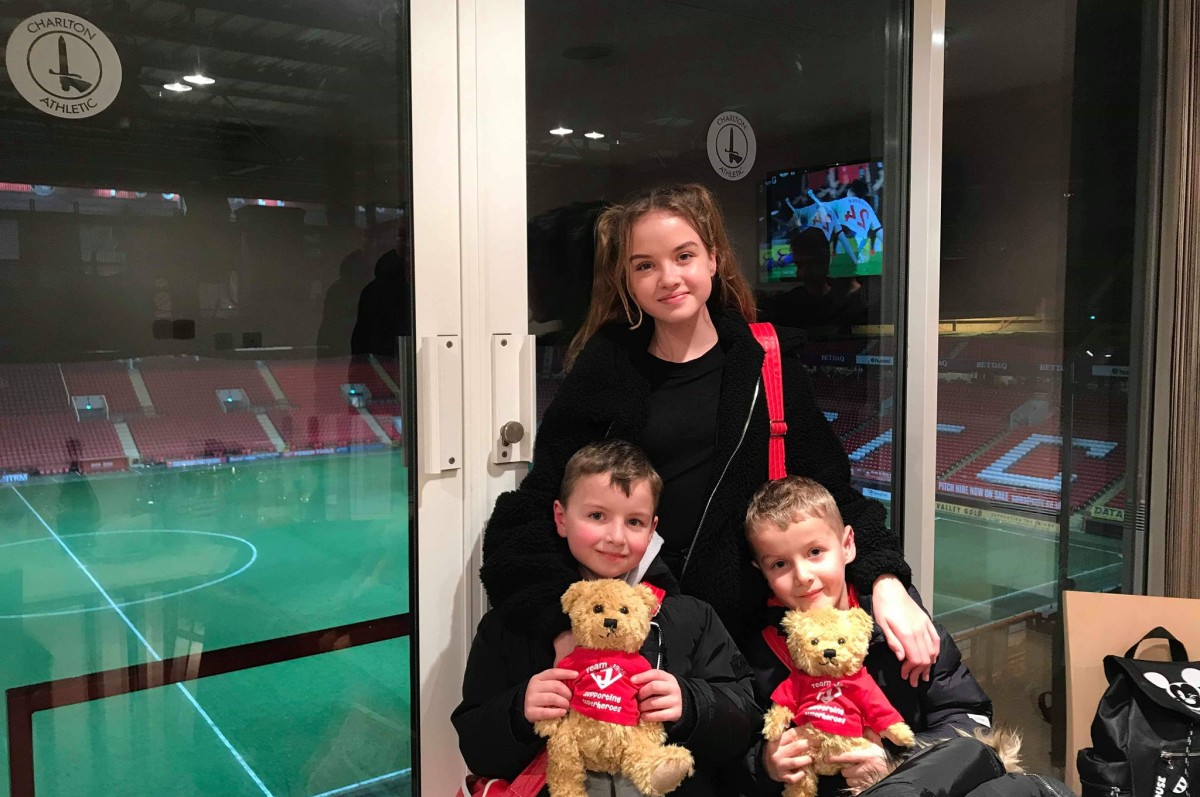 "They've been very open. The fact we've been through something like that. I think sometimes as parents, you don't want to keep going on about it because other people might not necessarily understand so you don't get to talk about what's going on with your kids so much. Whereas we've been there so we know what situation they're in and the concerns they may have so its good they can have someone to talk to who knows those worries and totally understands whereas other people, as much as they try, they don't understand.
"So, I think that's nice and obviously, we're not pushy with it, so we don't force anyone to talk about it. We're always more than happy to talk to people about Jack and what we've been through. Sometimes making small talk about Jack helps open other parents up. I think the other parents like the comfortable surroundings and the fact is they can do whatever they want to do."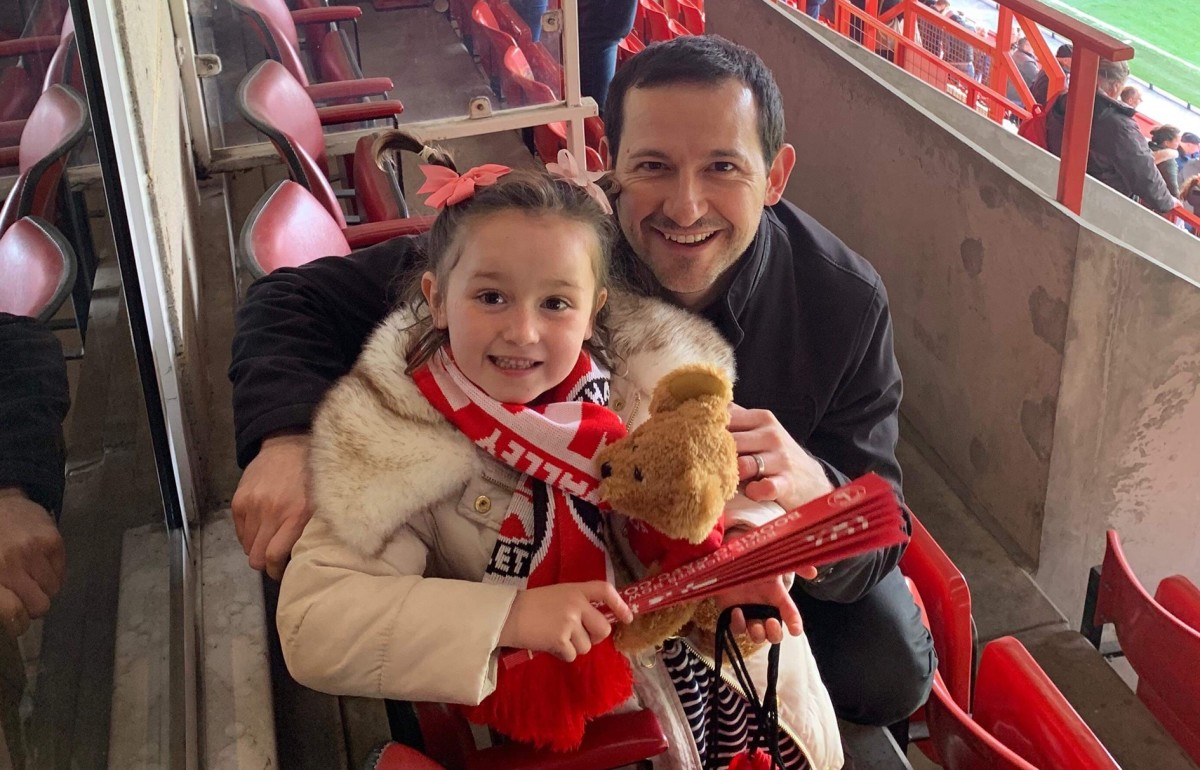 Charlton has been an important part of Jack's family, going back multiple generations, and the communal feel of the club along with Jack's passion for the Addicks made this event a perfect chance to celebrate the young man's incredible life.
Grant and Katie explained their motivation for the events, saying: "Well Jack obviously and the fact it's a family club that the family has supported since the beginning near enough. My dad is 74 this year and his dad, my grandfather, was an Addick so it's got to be going back a long, long way. We only moved away because of my dad's work so I used to live near The Valley, my dad was born and raised locally. I did have stop coming for a bit because of my health issues made it very hard, but obviously, my motivation to go up was Jack and its always been a family club."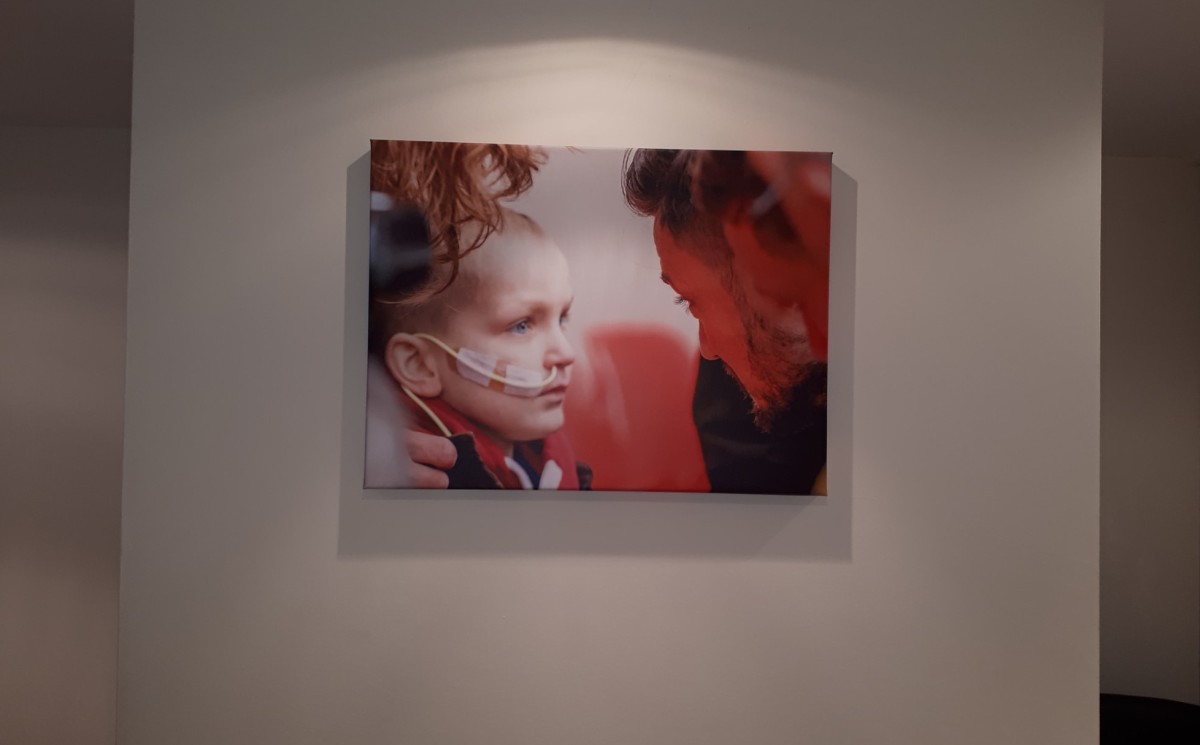 Thus far there have been 10 matches in the executive box with one more planned for this weekend, while there is also a just giving page set up to support this and other causes in Jack's memory, found at this link: https://www.justgiving.com/campaign/teamjack.
Article by Benjy Nurick