Benjy Nurick takes an in-depth look at how Dillon Phillips went from joining the Addicks academy aged eight to becoming one of the leading goalkeepers in the Sky Bet Championship.
It's the 51st minute at The Valley on February 22nd and Dillon Phillips is furious. Luton have the ball in the net, but goalscorer James Collins' celebrations are curtailed by the linesman's raised flag. With the score level at 1-1, Charlton have been handed a crucial reprieve. Regardless, Phillips won't let it go. Initially the goalkeeper vents his frustrations at the defence in front of him. Soon enough though, his anger becomes fixed on Luton's number 19, Phillips' clearly not impressed with the striker's dramatic antics. 
High up in The West Stand press box, the oft-fierce February winds are taking a brief pause as Storm Dennis gives way to the early rumblings of Storm Jorge. Lee Smelt, the man Phillips himself credits with the bulk of his goalkeeping development, struggles to keep a straight face. A broad smile develops and his chuckle grows louder.
"He's getting involved...but that's Dillon!" Lee cries above the roar of the crowd, still simmering from the recent burst of action. "If you take stuff like that out of him, it demeans his character as a player, as a person. That's how he stays involved, that's how he gets involved. That's who he is. 
"Does he need to?" Smelt asks, his smile returning. "That's another question, but if you take it out of him, you lose something. He gets the job done and he gets it done in a Dillon way. He plays for the club, the club is in there," Lee says, pointing to his heart. "He's an extension of the crowd, playing in goal. He feels what they feel. That's one of his major strengths, maybe THE strength. If, given the chance, I think he'd go and bang the drum with them! That's the most important thing about Dillon-he loves Charlton."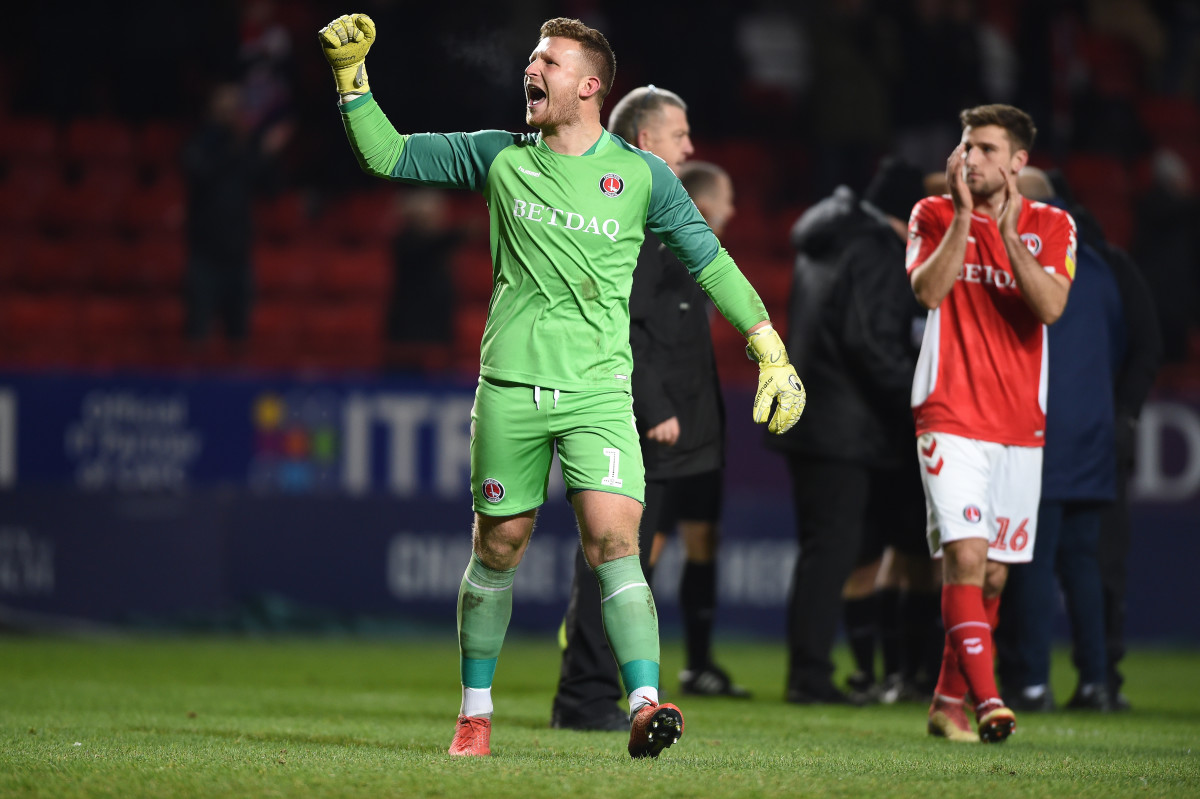 The moment in question, a minor footnote on the disallowed goal that preceded a resurgent second-half performance and a 3-1 Charlton victory, reveals a great deal about the innate character of Dillon Phillips, with the burst of profound emotion displaying a unique mentality that has helped guide his journey into the number one kit.
From the beginning, something about keeping the ball out of the net spoke to Phillips. "I remember it clear as day," Dillon says of his "decision" to play in goal. "I was playing football for a local team called Pegasus. We were doing one of our first training sessions and they asked 'who wants to go in goal?' and literally nobody put their hand up. I just thought 'ok, that would be me then.' That was it!
"I think a lot of people say you have to be a bit mad to play goalkeeper, so I guess I was a bit mad to put my hand up and go stand in the freezing cold on a Sunday morning. That's what I chose and I'm glad I did because I wouldn't be any good anywhere else!"
Eternally bonded by innumerable hours spent working together on the limited vacant patches of Charlton's Sparrows Lane training ground, Lee having to "fight for a corner to work on goalkeeping," the coach and his protege have developed a shared spirit. Lee reflects on Dillon's beginnings with a similar sentiment of fond jokiness as I show him a picture of the 24-year old as a young child, donning an England top as he fills the page with a giant gaping smile. "Oh I remember that!" He laughs. "That haircut! That's when I met him, with no teeth! Fantastic! Massive personality!
"I first met him at seven or eight. He came into the club and you could clearly see that he had a little confidence about him, he was very courageous. I remember one night, we were working on one v ones, just U9s, and Dillon was in goal. A lad called Mark Robson, our old U18s coach, came up and said 'Let's have a go! Let's have a go!'. Basically, it was a little through ball and Dillon would come and attack it. Mark ran in and tried to scare him. Dillon came out and knocked him flying!"
Lee's eyes return to the picture in front of him as his voice adopts a proud sense of nostalgia. "That little face there, that's exactly how I remember him. And he's never changed. I look for that, I look for courage. Mark must have been 27, Dillon was seven! He came flying out, yelling 'keepers!' and won the ball. Things like that and watching him play, you see what his strengths were, and those same strengths are there now, the same personality is there now. He's the same as he was when he was seven, just a bit older now. No one knows where they're going to go; if you asked me, 'what's that seven-year old going do?' I don't know. But I look for character and I look for courage, particularly in physical confrontation, and he had all that."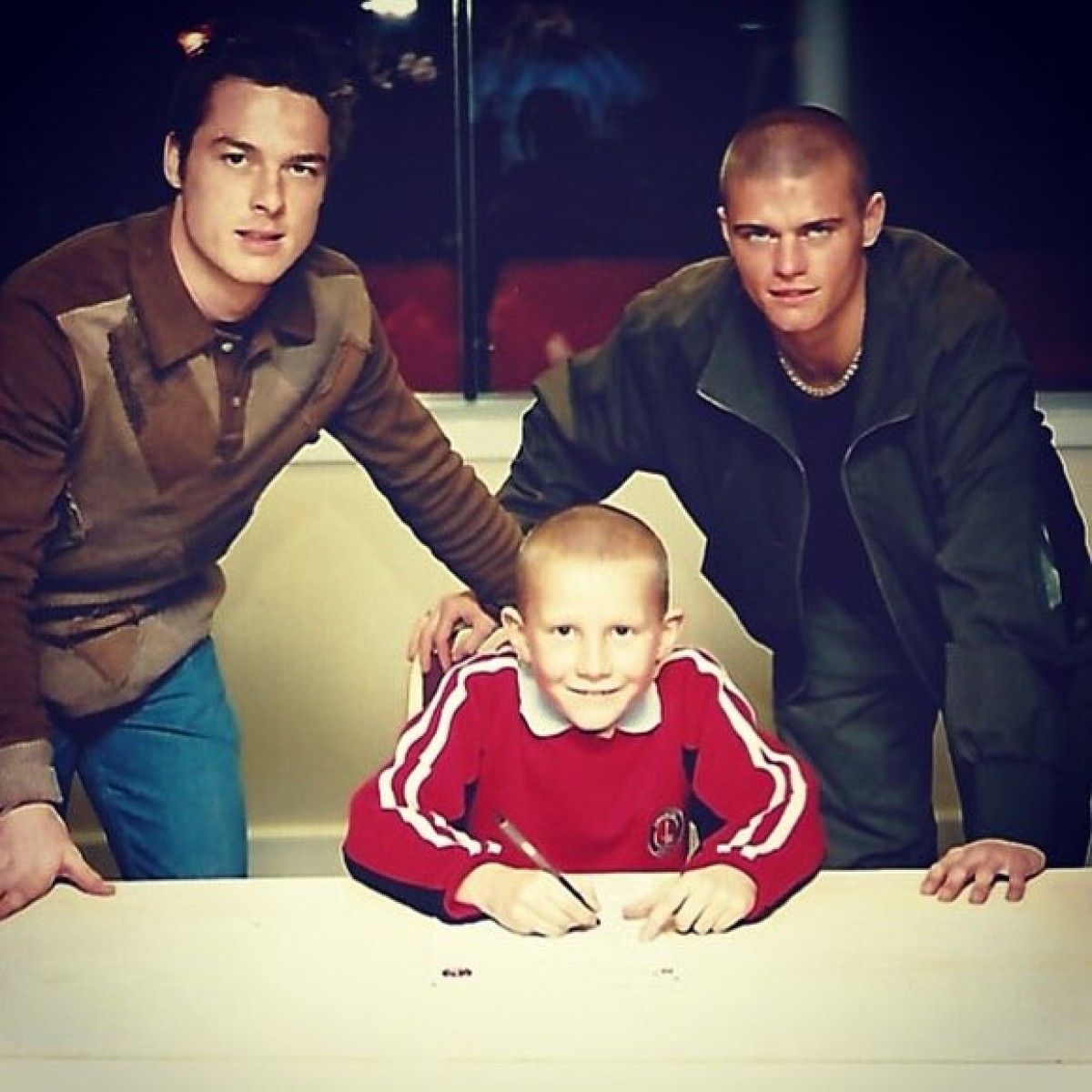 Phillips' incessant chatter, first towards his defence, then at the Luton attackers, and finally into the sky, seemingly to no one in particular, fills the SE7 air, audible from the press box in the second tier of The Valley. But as Lee says 'that's just Dillon!'
"I remember Dillon as a young goalkeeper and even at that age, he had a huge personality," Academy Manager Steve Avory says. "I'm talking about confidence, not arrogance. He was a boisterous personality. He'd voice an opinion and let people know when it wasn't good enough. He isn't aggressive but he's strong-minded and will give his opinion. But he'll also accept other people's opinions and always listen. 
"What you look for is a young player who plays without any fear. He's got to be brave to catch the ball amongst bodies. There are some young boys who won't even entertain being in goal, but he was one of those kids who just loved diving around. If you have a player at eight years of age, showing the attitude and ability to do that then he's got a great chance of having a future here."
For Dillon, himself, there is a calm satisfaction when he reminisces about the odyssey that brought him to that afternoon against Luton. "I'm over in Essex, still a 50-minute journey, everyday. I've probably crossed that Dartford bridge more than anyone else in history! But no, it's been a long journey, it's been a good journey, and one that I wouldn't change."
----CAFC----
May 26th, 2019, is a date that will eternally reside in the collective memory of the Charlton faithful, as Patrick Bauer's iconic last-second prod earned the Addicks promotion back to the Championship. That unforgettable day, cloaked in dazzling early summer sunshine, will always be connected to Dillon Phillips, for disappointment, and ultimately for immense joy. But, just five months earlier he was leaving Charlton, on his way out on loan, his bags packed, goodbyes already underway. Phillips may have ended 2019 with the most minutes of any player in the entire Football League (4350), but the year began with him fearing for his Charlton future after playing back-up to Jed Steer for the first half of the season.
But then, in early January, Dillon, while on the eighth hole of his local golf course, got a call from Charlton goalkeeping coach Andy Marshall. Steer had been recalled by Villa. Dillon was needed for the following night's game against Walsall. Charlton won 2-1 and Phillips was back in the starting XI the following Saturday for a 1-1 draw with Sunderland. However, just days later it appeared his stay in the team was already coming to an end.
"I played two games, things had gone really well, and then I walk into the training ground one day and there's another goalie here, Chris Maxwell, who has a way better CV than me. He's played loads of Championship games for Preston and you're thinking 'we've brought him here on loan, surely he's going to play.'
"I shook hands with a few of the boys and Marshy and said 'alright that's me, I'm off on loan for the rest of the season.' Last year! So it is crazy how things happen. I did think I was going on loan. I'm glad I stayed because I would have missed the party after Wembley! But no, obviously we did great, the boys did great. It was unreal from then until the end of the season, there was no stopping us. We were the form side going into the play-offs and we kept that going."
Phillips was understandably concerned about Maxwell's arrival after enduring frustratingly similar episodes in previous seasons. After returning from a hugely successful loan at Cheltenham, his side winning the National League title with Dillon a central component, Phillips spent the 2016/17 season second-choice to Declan Rudd, playing a handful of times while the Norwich loanee nursed a hip injury. The following campaign he made zero League One appearances as Ben Amos dominated the goalkeeping responsibilities. Last season began with Phillips starting Charlton's six opening matches, but after a mixed first month, Jed Steer was brought in on loan from Aston Villa signalling yet another return to the bench for Dillon. And quite simply, he was desperate to play.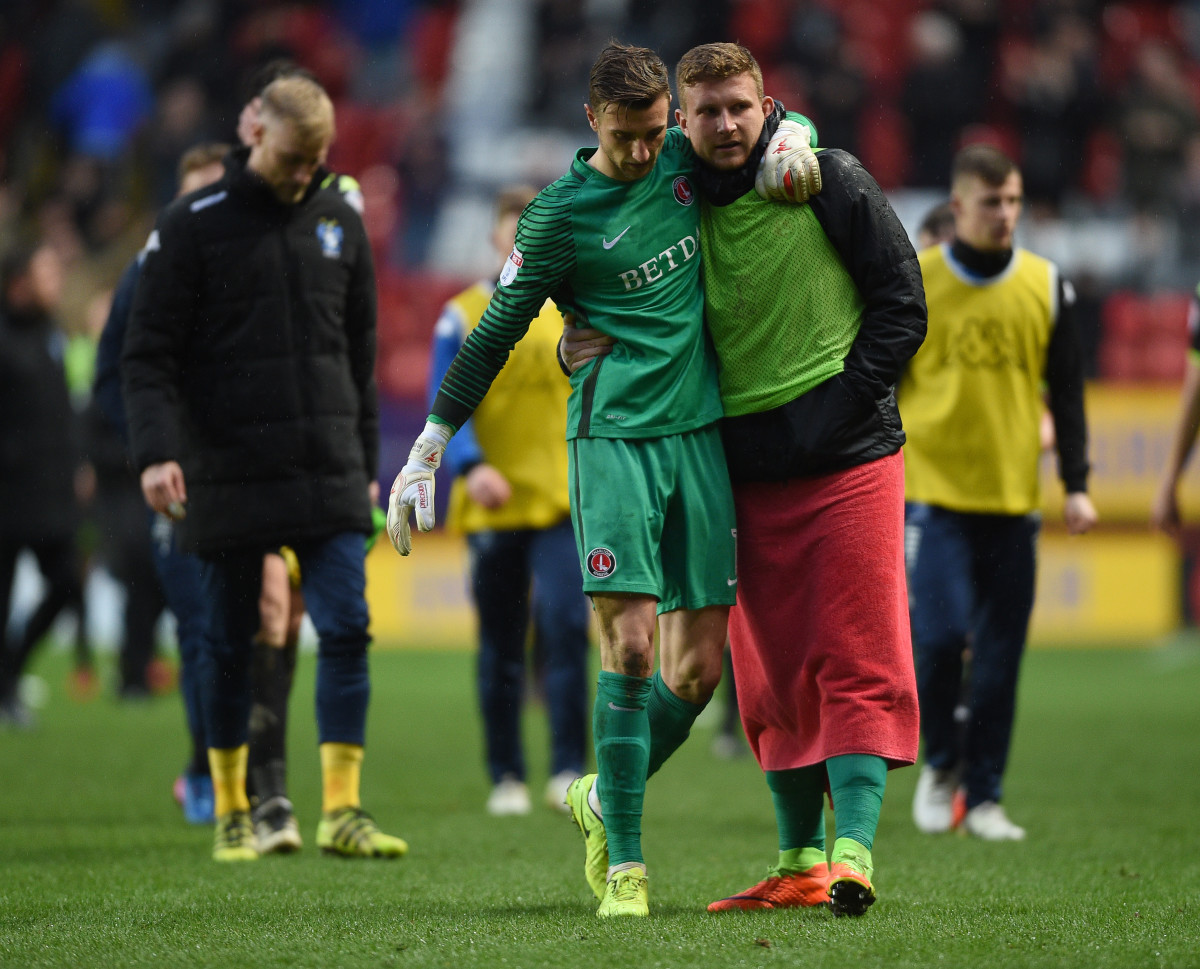 "I had an unreal experience with Cheltenham. And to be honest, when I came back from that I felt like I could play for any team. I was told I could go on loan under Karl Robinson, but then they said, 'Listen, we can't find anyone else who's in our budget and is better than you to sit on the bench.'
"I had many meetings up in the office trying to tell them, if you don't think I'm ready then let me go out on loan and get ready. That season (2017/18) was difficult for me. I was fit the whole season, Ben was fit the whole season and did really well, had a really good season. The boys as well had a decent season, made the playoffs, missed out at Shrewsbury.
"Last season, at the start, they're still saying the same things; 'he hasn't got the experience, he's not good enough'. And I'm saying 'give me a chance'. New goalkeeping coach comes in, Marshy, who had never seen me play and it's his first year at Charlton. Is he going to trust someone he doesn't know? So anyways I start the season, play six games, we bring in Jed on loan. Again, another goalie with a great CV. Played in the Premier League, played in the Championship, much more of a CV than mine and after six games I was brought out of the side. Wrongly or rightly that stuff happens in football and you have to deal with that. I may not have dealt with it great the first couple games, I may have sulked, but I think it's how you bounce back from that. I was told I needed to work on X, Y, Z, so we went away and worked on those things."
Lee, who ended his formal role as Dillon's coach when the 'keeper was 15, has remained a constant presence in his student's life. Unsurprisingly, it was Smelt's responsibility to frequently coax the exasperated shot-stopper during this challenging period of idleness in his career.
"I feel like more of a mentor; someone to talk to who knows a bit about football but a lot about him as a person," Lee says. "I've watched him grow up. I've known him since he was seven. He knows he can always come to me for advice or if he's in a dark place, he can come and chat, we can talk it through.
"I couldn't tell him what he wanted to hear, it had to be me telling him how it is. That's the key. Your agent may be telling you that a team want you and someone else may be telling you this, that, and the other, but there's a lot to go on between you and the club so get your head down and train hard everyday. Wait for it, be patient. It's difficult for a young man who's bursting to be a first team goalkeeper, but nonetheless it's what he needed to be told. He's never given up and he could have easily done so because there's been a lot of goalkeepers come here. He waited patiently and never gave up."
Lee has and always will be there for Dillon in his darkest moments, but the truly special nature of the duo's relationship is in its reciprocity, Phillips equally present in Lee's lowest moments as his coach has been for him. Recently retired, finishing his career at Charlton after a spell at Arsenal, Smelt has endured a tumultuous battle with prostate cancer, but thankfully, he's now well on the road to recovery.

"Dillon's been good as gold," Lee says. "He's been very supportive. I told him not to come (to the hospital) because I know he's in a very important time of his career and he needs to be worrying about his football, not me. He wanted to come, he was desperate to come. We talked about it and I told him; 'I'd rather you concentrate on your football.' He's had enough to worry about with football and with his own family. But he spoke to me quite a lot on the phone, messages and calls. That's just him being Dillon, he cares." 
With February 2020 reflecting much brighter times for both Lee and Dillon, Smelt files into his seat overlooking the halfway line. Phillips, down on the pitch, puts the finishing touches on his warm-up, with kick-off against Graeme Jones' Luton Town moments away. As the 'keeper walks towards his teammates to dish out some final instructions, he looks up. Something catches his eye and he smiles and waves. The smile, a real trademark of Dillon's personality ever since his first boisterous days in the Addicks' academy, is directed at Lee, and it just further signifies a relationship that will continue to add much-needed warmth to both of their lives.
-------CAFC-----
The grey sky has long begun to darken with the flood-lights required to illuminate a fiercely contested clash. Lyle Taylor and Harry Cornick trade first half strikes before Taylor regains Charlton's lead ten minutes after the away side's disallowed goal. With the Addicks clinging to their lead Luton midfielder George Moncur launches an effort from just outside the box in the 78th minute. At first, Phillips appears to be struggling, but at the last second, the 'keeper scrambles across his line to push the ball to safety.
The save proves to be a vital moment as Charlton add a third goal late on through George Lapslie to win 3-1. Lee applauds the save with an excited clap; he is delighted, but by no means surprised. 
"That is typical Dillon, an important save at an important time," Lee says. "He's a fantastic shot-stopper, he's got great personality on the pitch, and he's got strength of character that can help the team grow and build around him. You can't buy that - and the other things, you can work on."
Smelt has an encyclopedic knowledge of the goalkeeper position having coached for nearly 20 years, while he also developed Arsenal's Player Performance Plan and wrote a distinguished elite development plan in his book Practice Keeping. Lee's playing days, taking in a stint as Peter Shilton's understudy at Nottingham Forest, certainly helped curate his expertise as well.
"At that stage Shilton was probably one of the best goalkeepers in the world. He was just incredible to work with and train with everyday. It definitely had an effect on what you did as a player. It was an incredible time, Brian Clough was incredible. We would train at 10.30am, and Shilton would turn up at 10.27am because he didn't want to talk to anyone or get involved with anyone before. He just wanted to focus on training. Afterwards you could talk to him about anything. But he was just such a worker. He worked hard at his game and he was a very, very, very good goalkeeper. That's why I never got in; I played one game for Forest away at West Brom. I did alright, it was on Match of the Day, it was fantastic really."
Any similarities between Lee's former mentor and his own protege? "Both had the incredible ability to make special saves," he says after pondering the comparison for a second. "Shilts' greatest strength was shot-stopping, keeping the ball out of the net."
Steve Avory, another of Phillips' major coaching influences growing up, has similarly glowing praise. "One thing has stuck with Dillon throughout his journey from the academy. People can talk about any weaknesses he may have but let's not forget one thing – he has a very good habit of stopping the ball from going into the goal, and without being sarcastic that's pretty important isn't it? He's been a shot-stopper since eight or nine and he continues to be."
Avory certainly is not mistaken about Phillips' unique ability, with the goalie registering 126 saves so far this season, more than any other Championship 'keeper.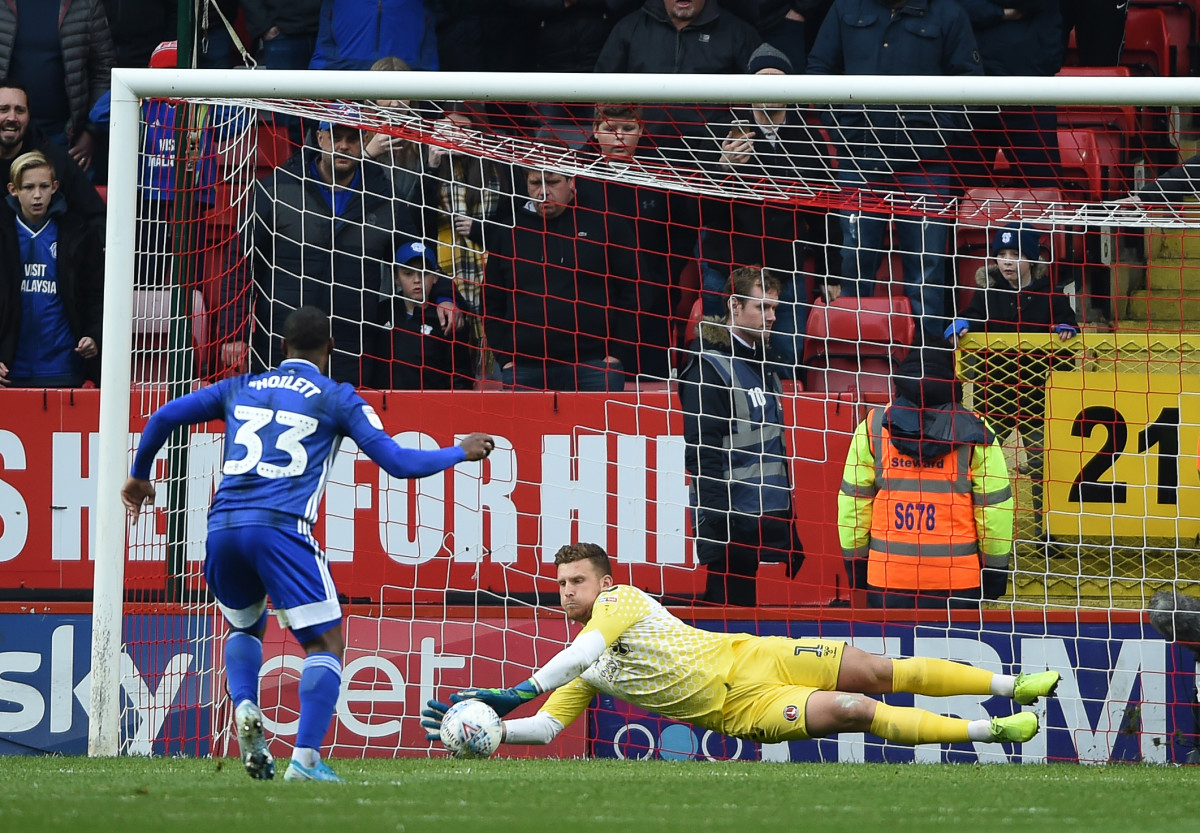 "A game sticks out to me, even Dillon may not remember it," Avory continues. "It was U15s, I drove the minibus to West Brom – quite a journey on a Sunday morning. We went with only 13 players and I didn't think we were at our strongest. West Brom battered us in terms of possession and chances created but with Dillon's fantastic shot-stopping we got a 0-0 draw. I'll never forget it, it sticks in my mind. We were understrength but our very good, young goalkeeper refused to be beaten."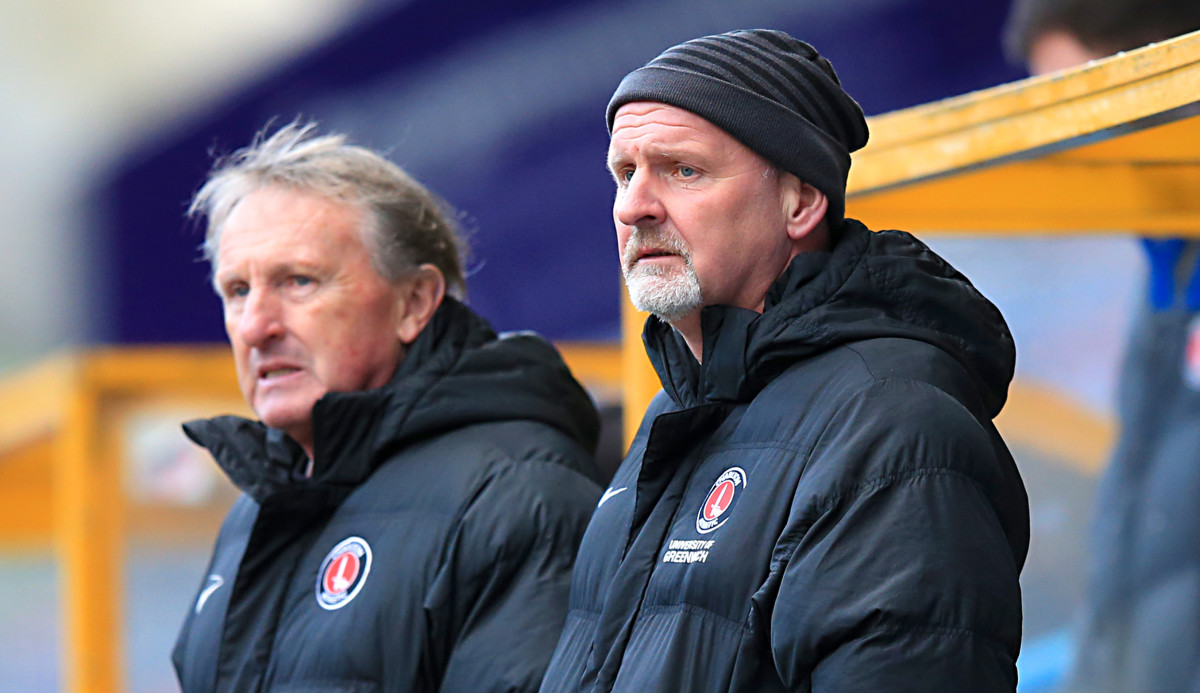 The type of unwavering performance Avory describes became commonplace in south-east London once Phillips broke into Lee Bowyer's team, January of last year. He secured a firm grip on the number one role, despite Chris Maxwell's presence, starting every game after Jed Steer's departure. Charlton lost just twice in this period, storming into the playoffs where Dillon, yet again, played a pivotal role in Charlton's success, saving a penalty in the semi-final second leg to help the Addicks earn their ticket to Wembley.
Asked about that incredible victory against Doncaster, which Dillon calls his "best night at The Valley by a million miles", Smelt is quick to brush it off.
"I'd rather talk about the final!," he laughs. "I was with my best mate, we were behind the goal. Just as it kicked off Rob Elliott (another of Lee's former pupils) phoned me, 'Smelty, where are you?' I was looking for him and suddenly I turned around and the ball was in the net and Dillon was running after it! My best mate's asking me 'did you teach him that?'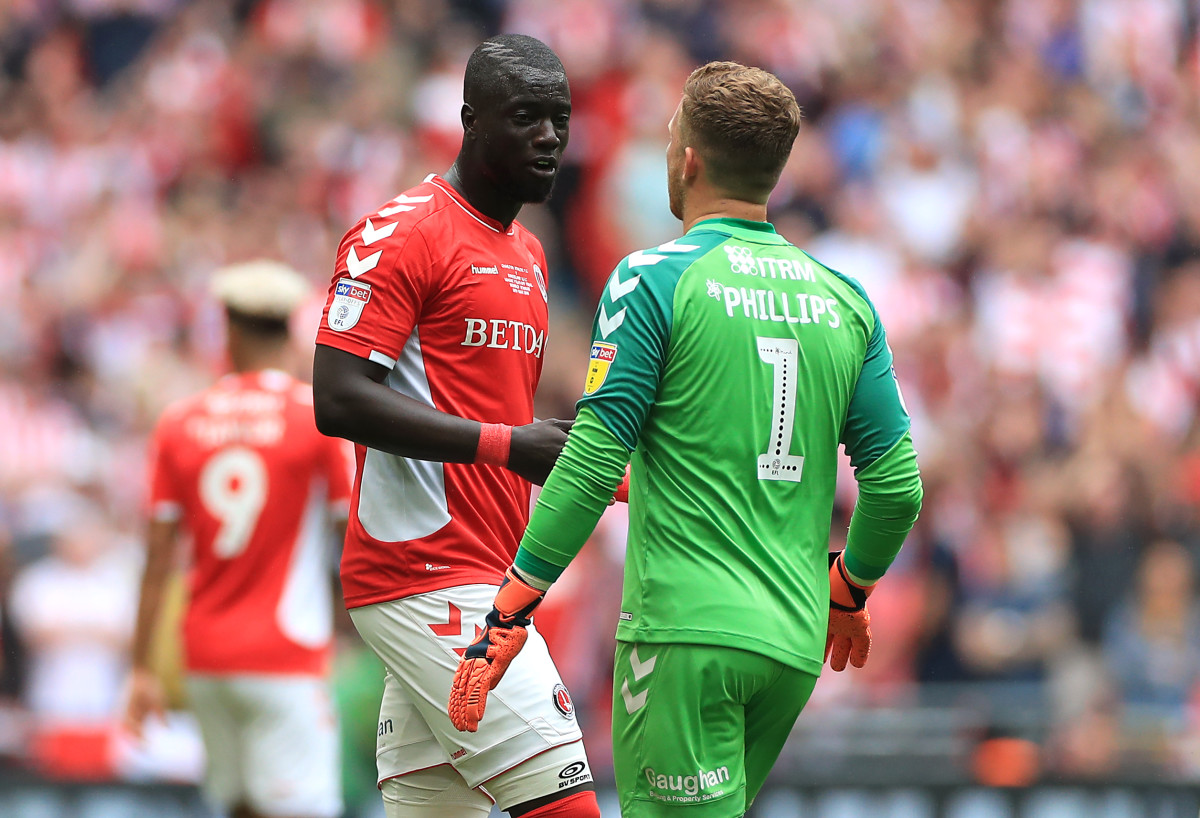 "But I knew, I knew that wouldn't affect Dillon. Because I know his character. He made one hell of a save moments after and at the end of the game everyone's around Dillon. He's that character. I met Dillon for a coffee a few days later, when his mum took him to buy him some clothes for his holiday! We sat down and he said to me, 'Smelty! Everyone's talking about the goal.' And I said, 'yeah, well they will do!' and he said 'what about the save?' and we were just laughing.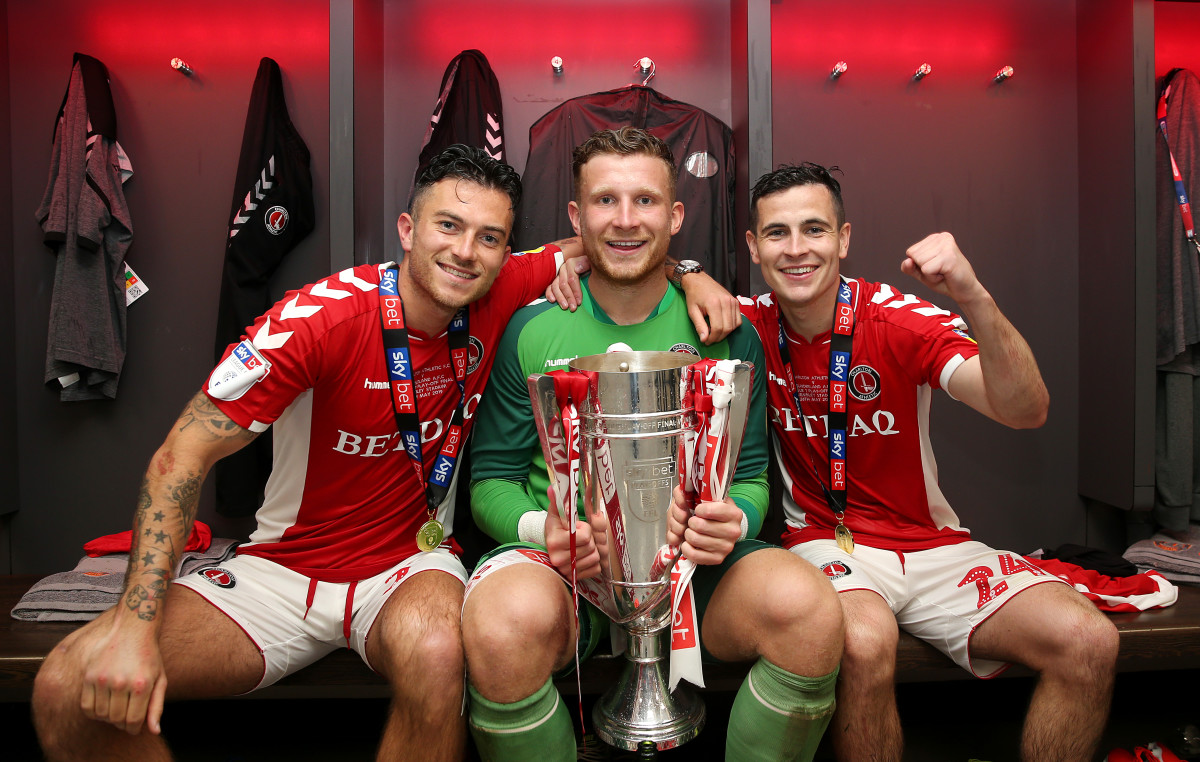 "I didn't know they'd go on to win the game, but I knew it wouldn't affect him. To see them win in that way was incredible. I was here when Charlton were in the Premier League, the times were fantastic, this club deserves that."
This season, Dillon's first in the Championship, has certainly had its fair share of great times as well as desperate moments, but what is no longer in question is his essential place in the team.
Regardless, Phillips will not relax, continuing to bring the sort of intensity and character displayed in that combustible 51st minute against Luton. 
"If you're just going to accept mediocre, then that's what you'll be. So we always strive for more. I want to play as high as I can whether that be for Charlton or whoever in my career. That means working hard and working harder. It's about making sacrifices, practicing your weaknesses. Everyone's got weaknesses, so if you're not trying to put them right you'll never get better.
"Don't take any ball for granted, take each ball on its merit. That's the mentality Lee put into me."
And as for Lee himself, well his hopes for Dillon's future are rather simple. "I'm just proud to see him doing what he wants to do. In terms of football I want him to enjoy it now. That's it!"