We pick out some of the most memorable Charlton goals ever scored and ask the men that scored them to explain exactly how they did it. 
This time, Shaun Bartlett recalls his spectacular volley in the 2-0 Premier League victory over Leicester City in April, 2001. 
Arguably the greatest goal seen at The Valley in the modern era, the strike was named as BBC Match of the Day's Goal of the Season for 2000/01.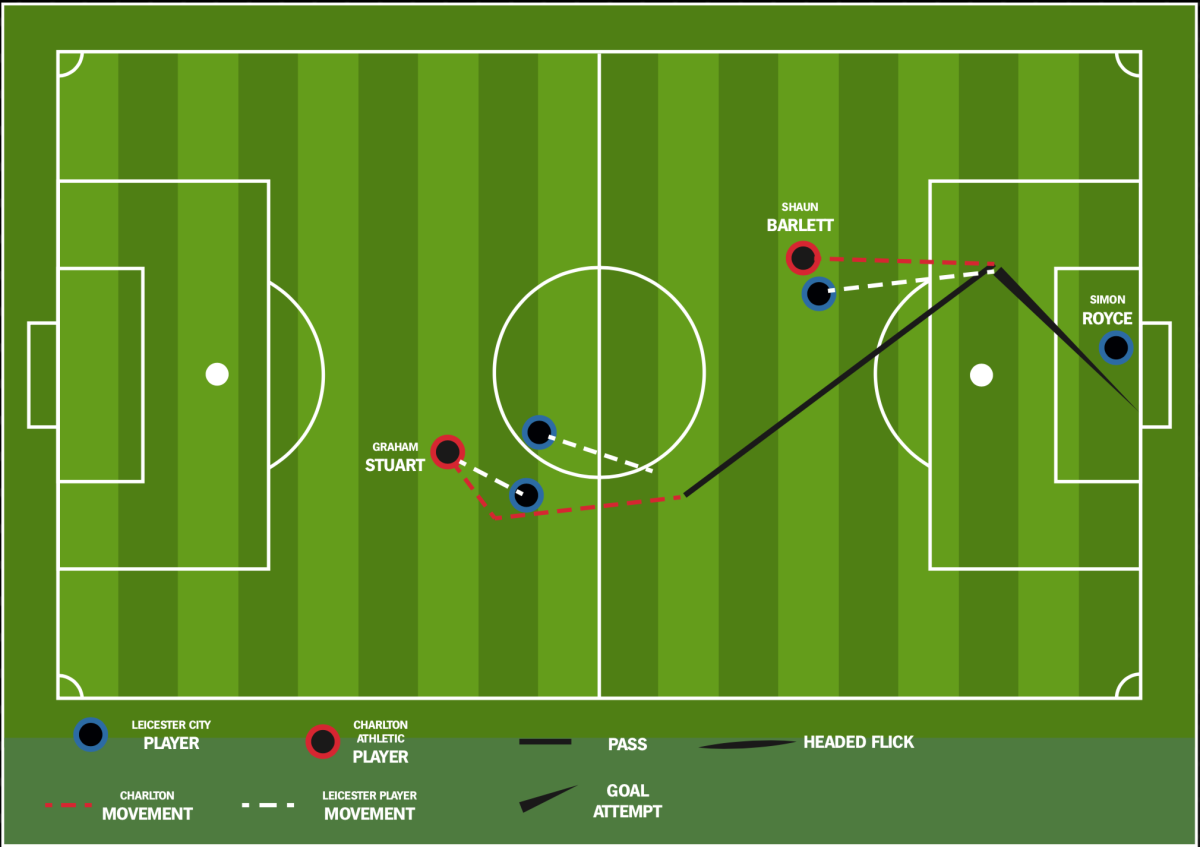 Sunday, April 1st, 2001
Charlton vs Leicester City
The Valley, 81st minute.
The Addicks are 1-0 up thanks to Andy Todd who tapped home on the 33rd minute after Shaun Bartlett had crashed a header against the crossbar. 
With Charlton in search of a second to make the points safe, Graham Stuart picked up the ball in his own half and carried it through to just inside the Foxes' half before pinging an inch-perfect, diagonal ball towards Bartlett who was making his way towards the penalty area.
What happened next? Bartlett talks us through it…
"When Graham Stuart got the ball, the first thing in my mind was to bend my run and get away from the defender, and that's what I did. A thousand things run through your mind as the ball is in mid-air. The first thing was to just strike it and see what happens. Nine out of 10 times it'll end up in row Z in the North Stand but this time it caught the inside of my supposedly weaker left foot and I caught it sweetly - the keeper had no chance. You can see the reaction on my face as the ball hit the back of the net, I was more than pleased to pull it off!
"As the ball came and I made the decision, I knew it would go towards goal and when it went past Simon Royce, it was just the cherry on the cake.
"The vision from Graham, an experienced player, to pick me out like that - I have to give it to him. The weight of the pass and angle had to be perfect for me to finish it - he knew what he was doing.
"Not many people will know this, but it's something that we trained on during the week in terms of movement for the strikers. Keith Peacock used to do the individual training and that week, the main focus was to create space and get away from your defender and then execution as far as the final product was concerned. 
"The first person that came up to me was Chris Powell and his reaction alone showed how special it was, he was in disbelief. It sunk in when I got Goal of the Month and, eventually, Goal of the Season. It was special for me at the time, but the fact we're talking about it even 19 years later - that's surreal for me."
(This article originally featured in the Luton Town edition of Valley Review on February 22nd. 'Talk Us Through It' is a regular programme feature which appeared throughout the 2019/20 season.)