Director Marian Mihail regularly answers questions from Charlton supporters. Click here to read his answers to questions from May 8th.
At the weekend Charlton Athletic Supporters' Trust again collated questions from fans and below are Mihail's answers, first published this morning on CAST's website.
Mihail has committed to continue to answer questions from supporters. Fans who do have any questions are encouraged to direct them via enq@castrust.org. 
1. "Now that you and Claudiu Florica have been approved by the EFL can you explain what you are doing as Directors to advance the interests of Charlton Athletic? Is your remuneration paid from the club or from Tahnoon Nimer?"
Since being appointed to the Board of Directors, in March, both Claudiu and I have been working to help move the club out of the current position it is in. Our main priority is doing all we can to bring the club's ownership crisis to an end. In addition to that we are working with the club's senior management from a footballing and non-footballing side to make decisions in the best interests of the club.
Neither myself or Claudiu are being remunerated by the club for our positions as club directors. We are fully aware of our duties towards the club as directors and will continue to work to help the club through this period. 
2. "In the event that after these extensive discussions with the EFL they do not approve Mr Nimer's source/sufficiency of funding, what does Mr Nimer intend to do with his ownership of Charlton?"
3. "If Mr. Nimer can't pass the tests and prove funds does he intend to sell the club. What are the next steps in any disaster scenario and have any conversations happened with potentially interested parties?"
We are hopeful that Tahnoon Nimer will be able to show source and sufficiency of funds, so we don't expect this to be a situation we have to deal with. 
If there is a negative outcome on the source and sufficiency of funds, or indeed from the EFL investigation, it would likely come with sort of instructions from the EFL. At that stage Tahnoon would have to consider his options which may include selling the club, however, we don't think it will come to that.
We appreciate there has been speculation in the press about individuals purchasing the club, however, we are not aware of any interest of those that have been publicly named. A number of individuals have approached club representatives about purchasing Charlton. None of these offers were deemed in the best interests of the club, so they have been rejected. 
4. "What will be the impact on the club if Mr. Nimer is unable to give funding to CAFC in May based on the three reasons he has provided?"
Tahnoon Nimer has said he will inject funds into the club to keep it going when the club needs it. What he has said is that he won't inject additional funding to that which is necessary at this stage for the three reasons previously mentioned - uncertainties around the EFL investigation, the ex-directors potential unpicking of the takeover and the continued presence of Mr Southall.
As directors we need to be prepared for every situation. We have analysed the possible implications of such a scenario. A lack of new funds this month would leave the club unable to pay wages and our creditors. We have alternative options for funds if required but as mentioned previously, we are hopeful these alternative measures will not be required. To be clear though, there is no risk to wages or to creditors. 
A lack of the additional larger funding, whether in May or later, may mean our registration embargo isn't lifted and affect our playing budget for next season.
5. "What is the latest on the EFL investigation and why has it taken 5 months for Tahnoon Nimer to show his proof of funds?"
The EFL will conduct this investigation on the documents submitted by April 24th by the individuals involved. The club's lawyers have also submitted a series of documents, independent from the individuals' submissions, in an effort to keep the possible sanctions to the club to a minimum. The EFL will keep us updated on the investigation but we can't speculate on the timeline. Obviously with the current situation facing football with the coronavirus crisis, the league has a lot of challenges, we will update fans when we hear more. 
On the source and sufficiency of funds, the latest documents were submitted to the EFL by Tahnoon Nimer through the club's lawyers on May 1st. We're awaiting final feedback on these latest documents, so there is not much more I can say on this point. The length of time it has taken is obviously frustrating for everyone involved in the process, including Tahnoon Nimer, the EFL and most importantly the fans, it is something that has been a priority since I joined the club in March. 
6. "Why does Matt Southall need removing before investment, given he has no access or responsibilities within the club?"
The decision not to invest large funds into the club while Mr Southall is still part of the ownership of the club was made by Tahnoon Nimer and seems justifiable, since a breach of trust has taken place, from his point of view. I do not mean breach of trust in a legal term, but literally that a trust between two has been damaged beyond repair. 
The reason for not investing anything more than to keep the club running is because even though he has no control or access to funds, Mr Southall would benefit from an investment from Tahnoon. If Tahnoon invests a large amount of money and the club benefits from it, then the value of Mr Southall's shares in East Street Investments increase. It therefore seems unfair for only one party to fulfil these duties of funding but for both parties to benefit. 
While Mr Southall has no access to the club's funds, he is still very much present at the club through his permanent seat on the ESI Board. As a B shareholder, he can call an unlimited number of ESI board meetings amongst other things – a right he has taken full advantage of. Given this and his recent conduct towards club property – such as forcing the club to invest significant resources in recovering his two, now famous, Range Rovers, I find it understandable why Tahnoon Nimer does not want to be in partnership with him.  
While I do understand and respect all of Mr Southall's rights in regards to his shares in ESI, I do have to admit that I am a little confused about his position towards Tahnoon Nimer's ultimatum and towards the club's property and resources. 
7. "With many players contracts ending this season do Lee Bowyer & Steve Gallen have the funds to renew the contracts of those players he wishes to keep?"
All of football is having a difficult time planning for the short-term and longer-term future, with question marks around revenue streams and how football will return. However, I've spoken with our Director of Football Steve Gallen and we are confident that we will be able to keep a lot of the players that we want to keep. It is not clear yet what division we will be in and this will impact which players we are able to keep but there are some players, especially our younger ones, who we will want to keep whatever division we are in. Steve and Lee Bowyer have already had conversations with quite a few of our players whose contracts are expiring and told them that they are wanted next season. 
8. "Can you explain the strategy for player recruitment this summer given we will lose 16 players from the current squad?
Again there will be external factors, including what division we are in and what the financial impacts of the coronavirus crisis are, which will likely impact what all clubs are spending on new players and wages. Steve and Lee have had to deal with challenges from a budget perspective throughout their time at the club and have excelled despite those challenges.
Steve is leading on the player recruitment strategy and has a list of at least four players we would look to target in each position. At this stage, like the last two years, he will likely be operating in the free transfer and loan market but these are two markets he knows very well.
Obviously, all this is based on us having the registration embargo lifted and that remains one of our key, immediate objectives.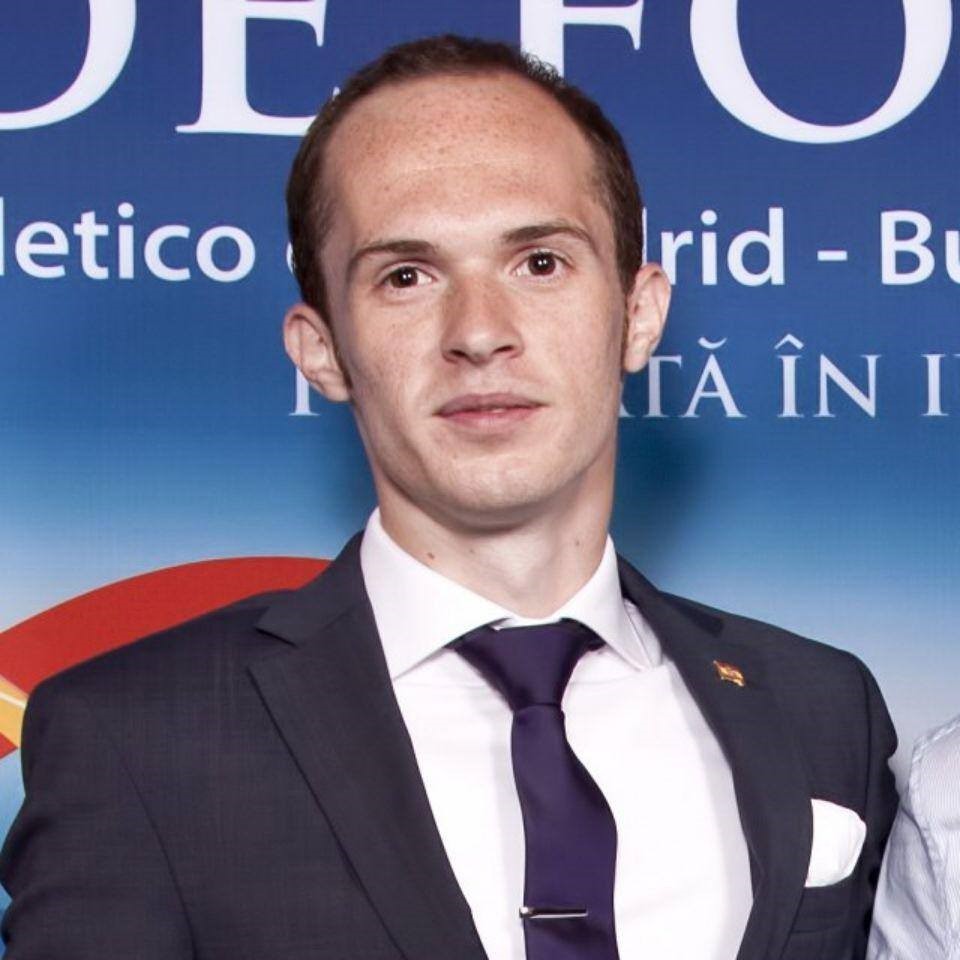 Mihail has committed to continue to answer questions from supporters. Fans who do have any questions are encouraged to direct them via enq@castrust.org.