Family, friends, former teammates and mentors gathered at Sparrows Lane on Sunday to pay tribute to Pierre Bolangi on the 20th anniversary of his tragic death.
On August 9th, 2000, promising 17-year-old left-back Bolangi was part of the club's U18s' pre-season training camp in Aldershot when he got into difficulty and drowned during an army training exercise.
20 years on from that tragic incident, a group gathered at the club's training ground to celebrate his life, organised by his friend and former academy teammate, Kevin George.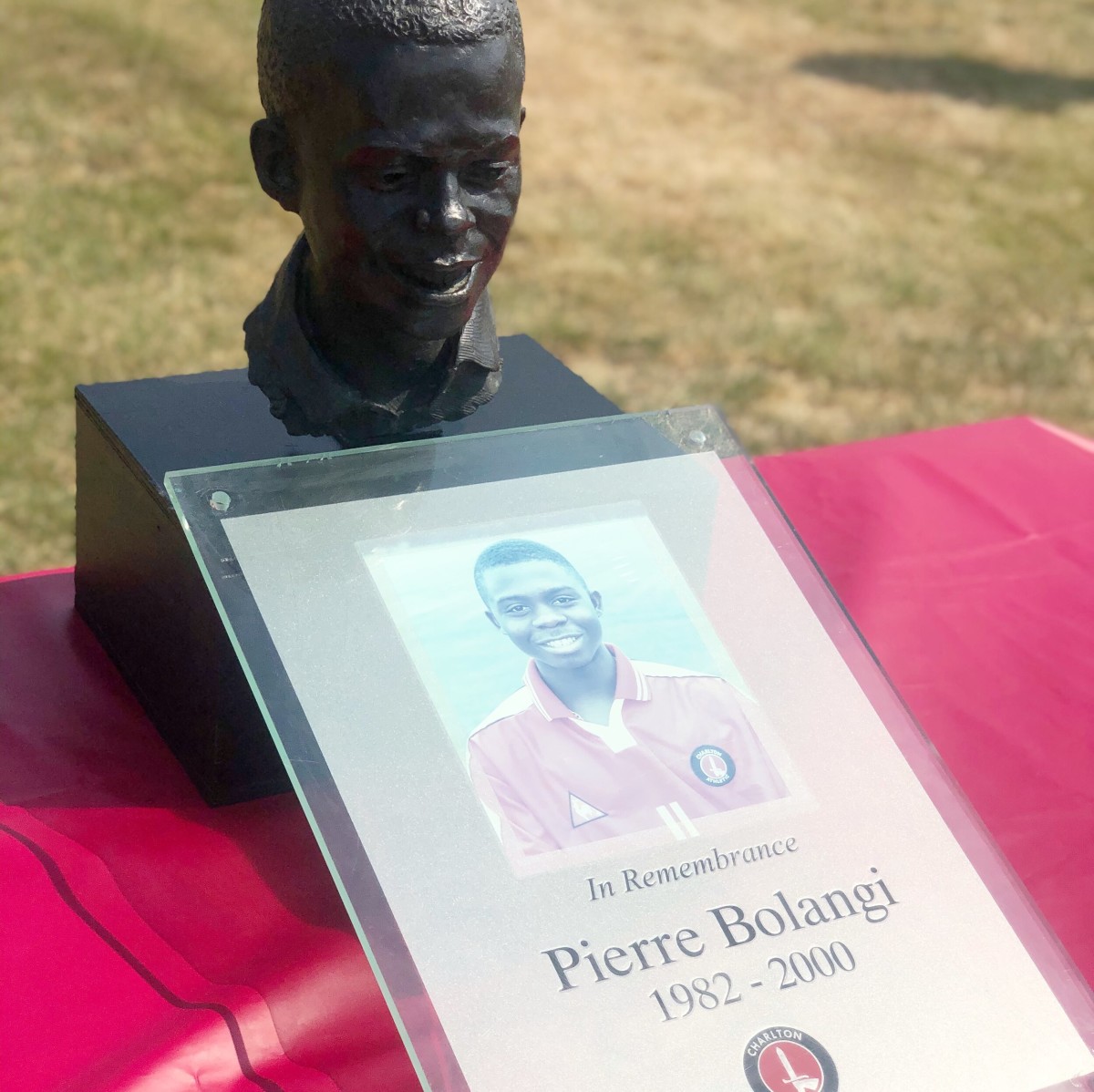 "I've been wanting to do something for a few years," said George.
"Since before Christmas, I was searching for members of Pierre's family to get them involved. I started adding people into a Whatsapp group, including teammates, staff, coaches and even the likes of Mervyn Day, Keith Peacock and Peter Varney.
"Jonathan Fortune's cousin was good friends with Pierre and a few of his mates, so he had a chat with him and he did some chasing up and we got hold of Pierre's cousin up in Scotland who then put me in touch with his sister.
"The family were really happy and wanted to be involved so we went ahead and got the event organised.
"The family were very thankful and, what was really good for me, was one of Pierre's cousins came to me and said they read my
blog post about what happened 20 years ago. She was happy because they still didn't know the full story of what actually happened so it gave them a little bit more understanding.
"The other players who were there haven't really had closure, even though Pierre has been gone for 20 years now. A lot of us other players nearly died, but no one has really spoken about it and there is still a lot to get through."
After introducing proceedings, George handed over to Club Chaplain, Matt Baker.
"We held the service outside at the training ground where the memorial garden originally was," explained Baker, who began his role with the club in March 2000, five months before Bolangi's passing.
"There was a nice mixture of former teammates, family and other members of staff present.
"I said a few words and made the point that this day was about Pierre but also about us as individuals getting together because I wanted to give people permission to acknowledge that they were still struggling. These sorts of things affect your life, whether you are members of the family or players.
"I read out Psalm 23, said a prayer remembering Pierre and for those who wanted to be there, but couldn't. We had a moment of silence and then different people shared their memories of Pierre."
Amongst those who shared their memories was Addicks legend Chris Powell, who spoke about being a mentor for Pierre and what a character the youngster was, sharing a story of how he used to joke that he was coming for his place in that first-team left-back berth.
Other familiar faces present included Kevin Lisbie, Michael Turner and former Chief Executive, Peter Varney.