Lifelong Addick Ben Jay went pitchside at The Valley for the Addicks' season-opener against Sheffield Wednesday to meet his favourite Charlton player, Jake Forster-Caskey.
Ben has endured a tough time of late following his recent diagnosis with liver cancer, but experienced a day to remember in SE7, organised by the club's Head of Player Care, Tracey Leaburn.
"When I met Jake [Forster-Caskey] that was quite a surreal moment," admitted Ben. "I think I needed it after what's been going on. Jake was saying that I'm an inspiration to him and the team and everyone else, which made me feel good.
"I was just telling him my story of what's been going on over the last couple of years. I found out that I have liver cancer a few weeks ago so I was just filling him in with that sort of stuff and the different symptoms I've had over the years. No one knew what was going on with me. 
"We sort of found out the day before the game that he had to go down at half-time," added Ben's dad, Garry. "He was a little bit shocked but I think he was very, very pleased as well obviously to meet him and Tracey at the same time on the pitch. He didn't stop talking about it for a few days afterwards!"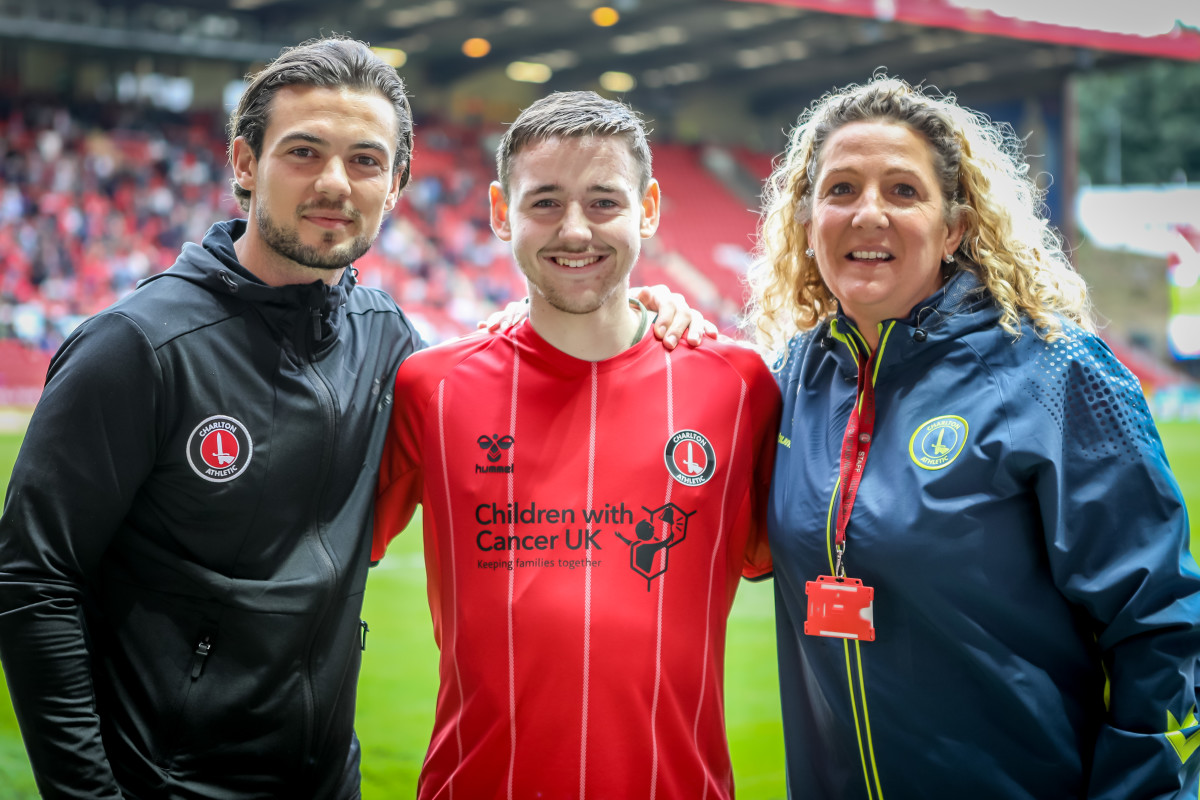 An avid goalkeeper himself, Ben has received well wishes from the Addicks' goalkeepers' union with messages coming from goalkeeping coach Glyn Shimell and Charlton's number one, Craig MacGillivray, who also sent the young stopper a pair of his gloves.
"The reason Ben likes Craig [MacGillivray] as well is because he's a goalkeeper for his team, Cray Valley," explained Garry. "He's been with the team for about 12 years since when he was about four years of age so he's gone right through with them. 
"About 20 months ago he was finding that he was getting halfway through a training session and getting some pains in his chest and getting out of breath a bit. We were trying to take him up to the hospital and get some checks done. They were saying, 'it's just like a muscle strain from being a goalkeeper and diving around. It's just a muscle strain that should pass.' 
"But then obviously COVID hit as well and every time he tried to go to the hospital to see if we could have a scan - just to find out if anything was going on - they weren't doing anything. We kept getting pushed back and pushed back until eventually my wife took him up to A&E again because he had a lot of pains in his stomach. 
"Luckily enough one of the doctors on call that night said, 'looking at the history, you've been in and out so many times but nothing has been done. Why?' So she admitted him straight away. Within a day they found out that he had a big mass on his liver that had obviously been coming on for god knows who long, slowly sort of growing, that nobody knew about.
"The last two months have been a bit all over the place really for all of us. Two weeks ago he started his chemo and he recently had his second bout of it. I think he's got eight sessions over every two weeks for the next few weeks and going on from there."
Supporters can donate to the Teenage Cancer Trust, who have a specialist Teenage and Young Adult (TYA) service at The Royal Marsden hospital where Ben has been staying, by clicking here.