Charlton great Colin Powell was recently honoured at Riverston School as they unveiled the Colin 'Paddy' Powell Multi-Use Games Area. 
Powell, who currently works in the maintenance department at the south-east London school, said: "When I came here I was so shocked, it's very moving.
"I'm very, very honoured, it's just a lovely school. I'm well past retirement age but I still love coming here so it will be a nice experience every day I come in."
'Paddy', as he's affectionately known, made 356 appearances for the club across two spells before returning to serve as the club's head groundsman for over two decades.
"It's tremendous. I always enjoyed my career at Charlton and to be honoured like this is lovely," he added. "I was very proud of my 350-odd appearances and I worked as a groundsman for 25 years so it's been all my life really. All of my family support Charlton and obviously I still work there on matchdays - it's just a lovely club."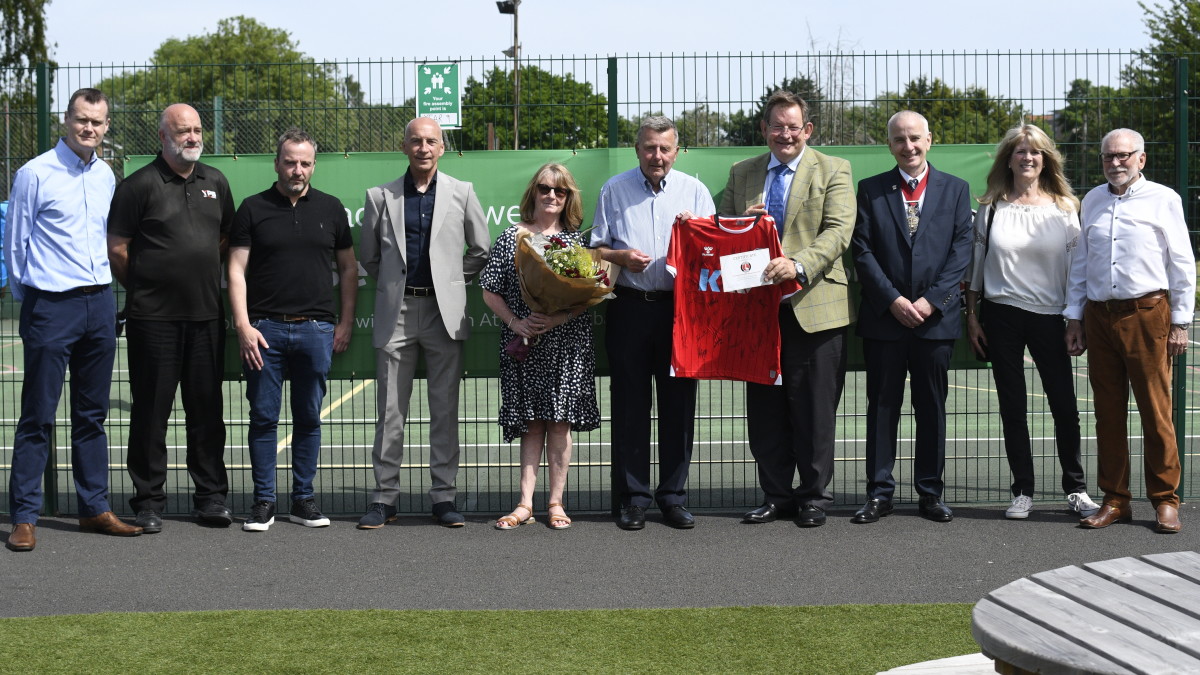 David Ward, Riverston School Head, commented: "As a school we're a big family here and Colin's a big part of that. He works in the maintenance department and every day I talk to my staff and when I speak to Colin he's so passionate about Charlton Athletic FC. We talk about the past and his games, he talks about the home games and the excitement of that, and we've been very lucky to have a partnership with Charlton Athletic FC.
"They've given us some kit, some support, tickets for matches etc and we very much see the school as part of the community and we see Charlton as part of the community, so when Colin spoke to me about his passion for Charlton I thought, 'hold on a minute they've given me a connection here'. The connection is very much about football, it's about inspiring the young children for the future, to get involved, to go along to the matches, to play football at a high level like Colin did was superb, but actually to be part of the club after his professional career is so important as well. 
"I think all students, our youngsters of today, need to look up to be inspired by different people and Colin inspires. Even at his age of 73, he's inspiring my staff and he's inspired me as a head. He's part of the school family here of staff and he does talk to the children and the children look up to him."
(Article by Gregg Baxter)