Ben Garner's Addicks will kick off the 2022/23 Sky Bet League One season at Accrington Stanley on Saturday, July 30th.
Charlton's opening home game - and the first competitive Valley fixture of the Garner era - is against Derby County on Saturday, August 6th.
The Addicks' first league meeting with newly-promoted Forest Green Rovers will take place at The Valley on Tuesday, September 13th, while Charlton will make their inaugural trip to The New Lawn on Tuesday, February 14th.
Garner's men will host Peterborough United on Boxing Day, before travelling to Portsmouth on New Year's Day.
Elsewhere on the calendar, Charlton's visit to Bristol Rovers' Memorial Stadium on Good Friday is followed by an encounter with Burton Albion in SE7 on Easter Monday.
11 months of League One action will draw to a close with a final-day trip to Cheltenham Town on Saturday, May 6th.
Don't miss out on a game during the 2022/23 campaign. Click here to get your season ticket.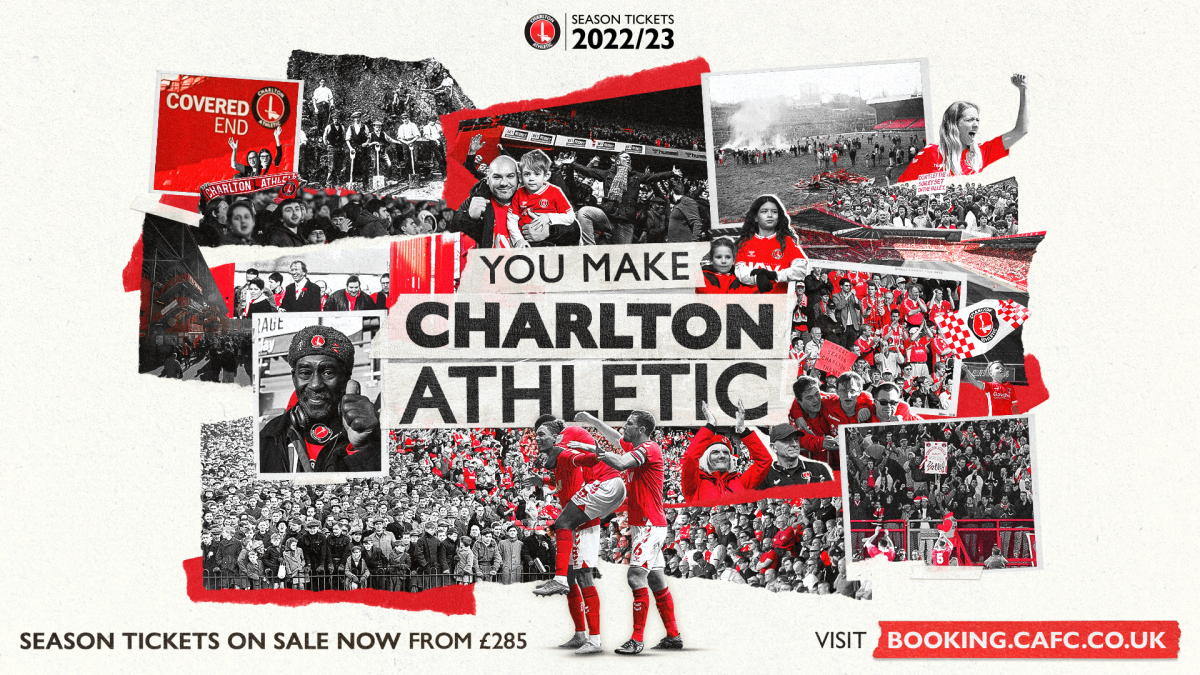 Overseas supporters can purchase an international season ticket, to watch games on CharltonTV, by clicking here.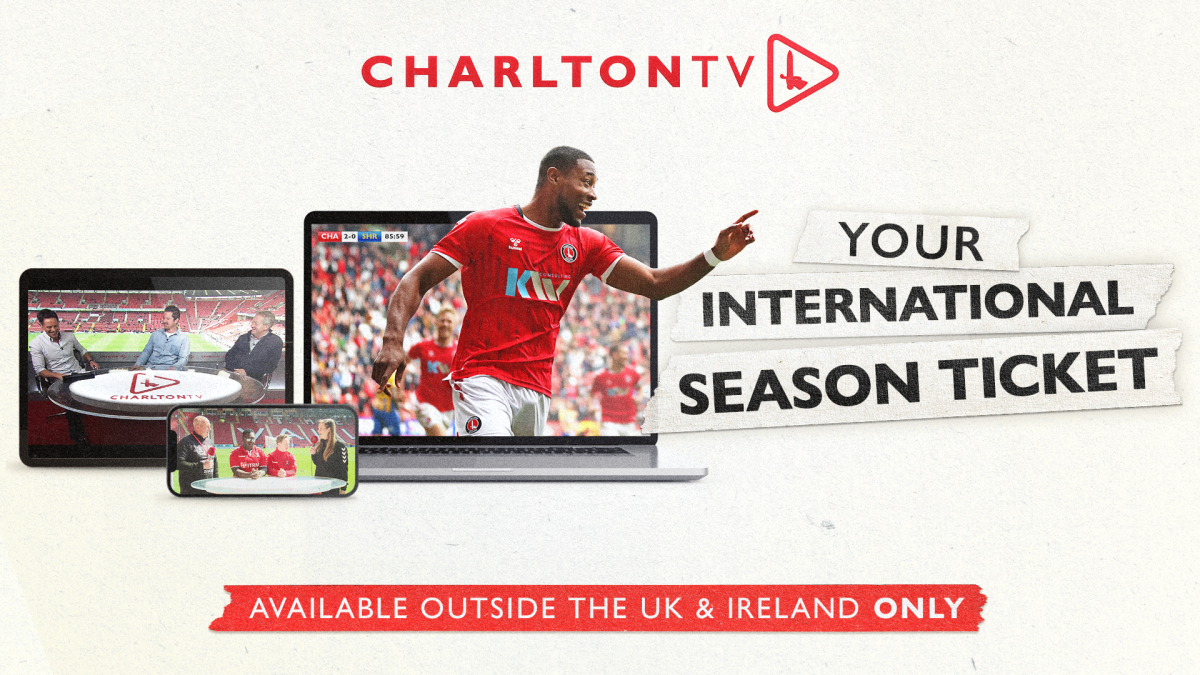 Charlton's full set of Sky Bet League One fixtures for the 2022/23 season can be found below with all fixtures subject to change.
Saturday, July 30th: Accrington Stanley (a)
Saturday, August 6th: Derby County (h)
Saturday, August 13th: Sheffield Wednesday (a)
Tuesday, August 16th: Plymouth Argyle (h)
Saturday, August 20th: Cambridge United (h)
Saturday, August 27th: Wycombe Wanderers (a)
Saturday, September 3rd: Bolton Wanderers (a)
Saturday, September 10th: Exeter City (h)
Tuesday, September 13th: Forest Green Rovers (h)
Saturday, September 17th: Fleetwood Town (a)
Saturday, September 24th: Barnsley (a)
Saturday, October 1st: Oxford United (h)
Saturday, October 8th: Lincoln City (a)
Saturday, October 15th: Portsmouth (h)
Saturday, October 22nd: Shrewsbury Town (a)
Tuesday, October 25th: Milton Keynes Dons (h)
Saturday, October 29th: Ipswich Town (h)
Saturday, November 12th: Burton Albion (a)
Saturday, November 19th: Port Vale (a)
Saturday, December 3rd: Cheltenham Town (h)
Saturday, December 10th: Morecambe (a)
Saturday, December 17th: Bristol Rovers (h)
Monday, December 26th: Peterborough United (h)
Thursday, December 29th: Oxford United (a)
Sunday, January 1st: Portsmouth (a)
Saturday, January 7th: Lincoln City (h)
Saturday, January 14th: Barnsley (h)
Saturday, January 21st: Peterborough United (a)
Saturday, January 28th: Bolton Wanderers (h)
Saturday, February 4th: Exeter City (a)
Saturday, February 11th: Fleetwood Town (h)
Tuesday, February 14th: Forest Green Rovers (a)
Saturday, February 18th: Derby County (a)
Saturday, February 25th: Sheffield Wednesday (h)
Saturday, March 4th: Plymouth Argyle (a) 
Saturday, March 11th: Accrington Stanley (h)
Saturday, March 18th: Cambridge United (a)
Saturday, March 25th: Wycombe Wanderers (h)
Saturday, April 1st: Shrewsbury Town (h)
Friday, April 7th: Bristol Rovers (a)
Monday, April 10th: Burton Albion (h)
Saturday, April 15th: Ipswich Town (a)
Tuesday, April 18th: Milton Keynes Dons (a)
Saturday, April 22nd: Morecambe (h)
Saturday, April 29th: Port Vale (h)
Saturday, May 6th: Cheltenham Town (a)