Charlton Athletic have revealed their brand-new Castore away kit for the 2022/23 season.
The Addicks and premium sportswear brand Castore agreed a multi-year deal in May and the 2022/23 away strip is the second of the club's new kits be revealed as part of the new partnership following the reveal of the home strip last month.
As the club celebrates 30 years since the return to The Valley, the new white away shirt pays tribute to the hard-working volunteers and supporters who helped dig out the origins of the stadium in 1919.
Rising from the shell of an abandoned chalk pit in SE7, an army of volunteers helped dig out the area for the pitch, using the materials to build up makeshift stands in what was already a natural bowl, and so The Valley was born.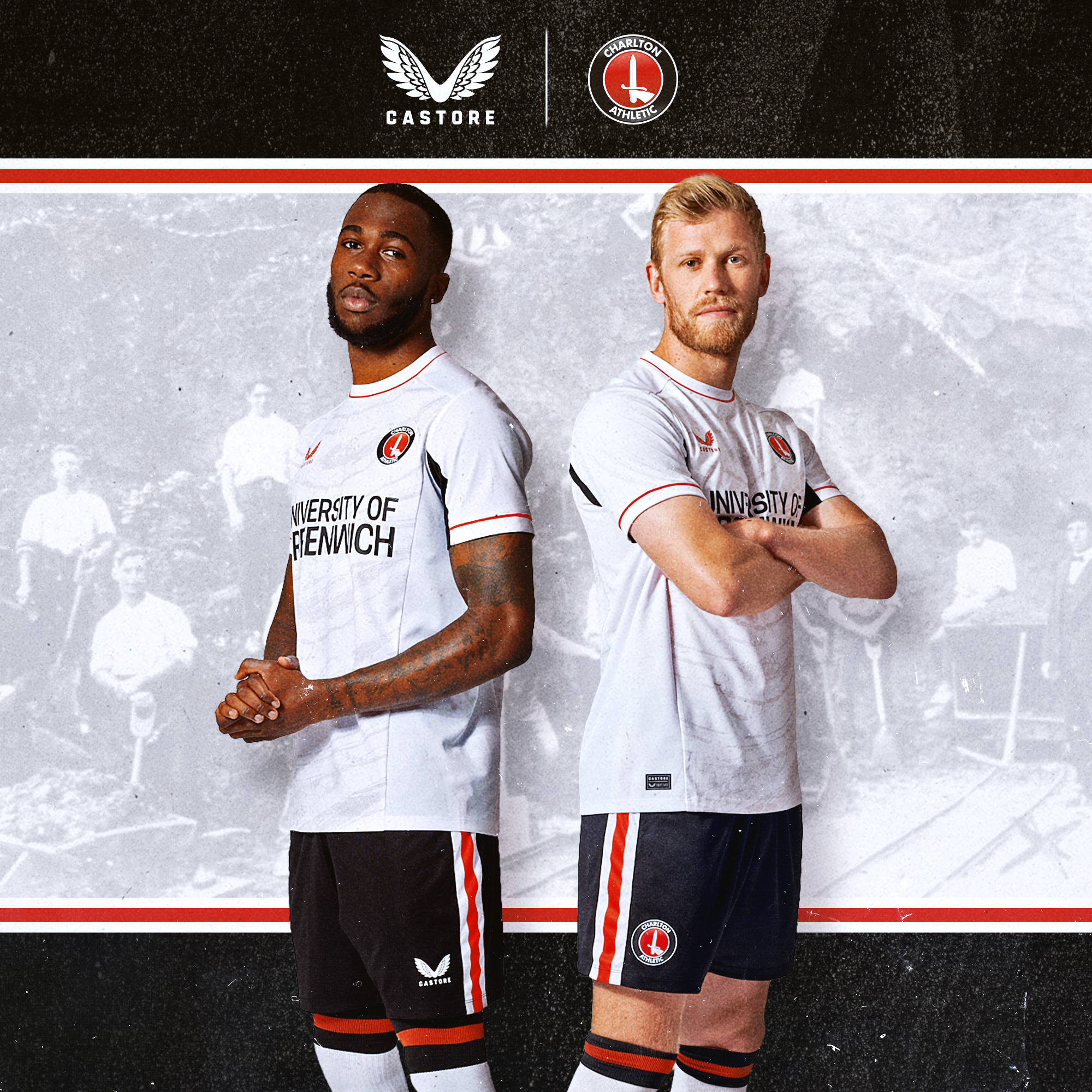 The 2022/23 away kit looks at the material texture of chalk and how it can be used in a print within the shirt. The placed repeat chalk texture is further overlayed with lateral stripes that cuts through the print, reflecting the strikes and chiselling of those who dug out The Valley.
The shirt comes complete with a classic crew neck collar with highlight red piping, contrast piping on the sleeve hem and black panels beneath the arms.
Meanwhile, the name of the University of Greenwich proudly returns to the front of the club's away kit for the new season, while RSK sits on the back of the shirt.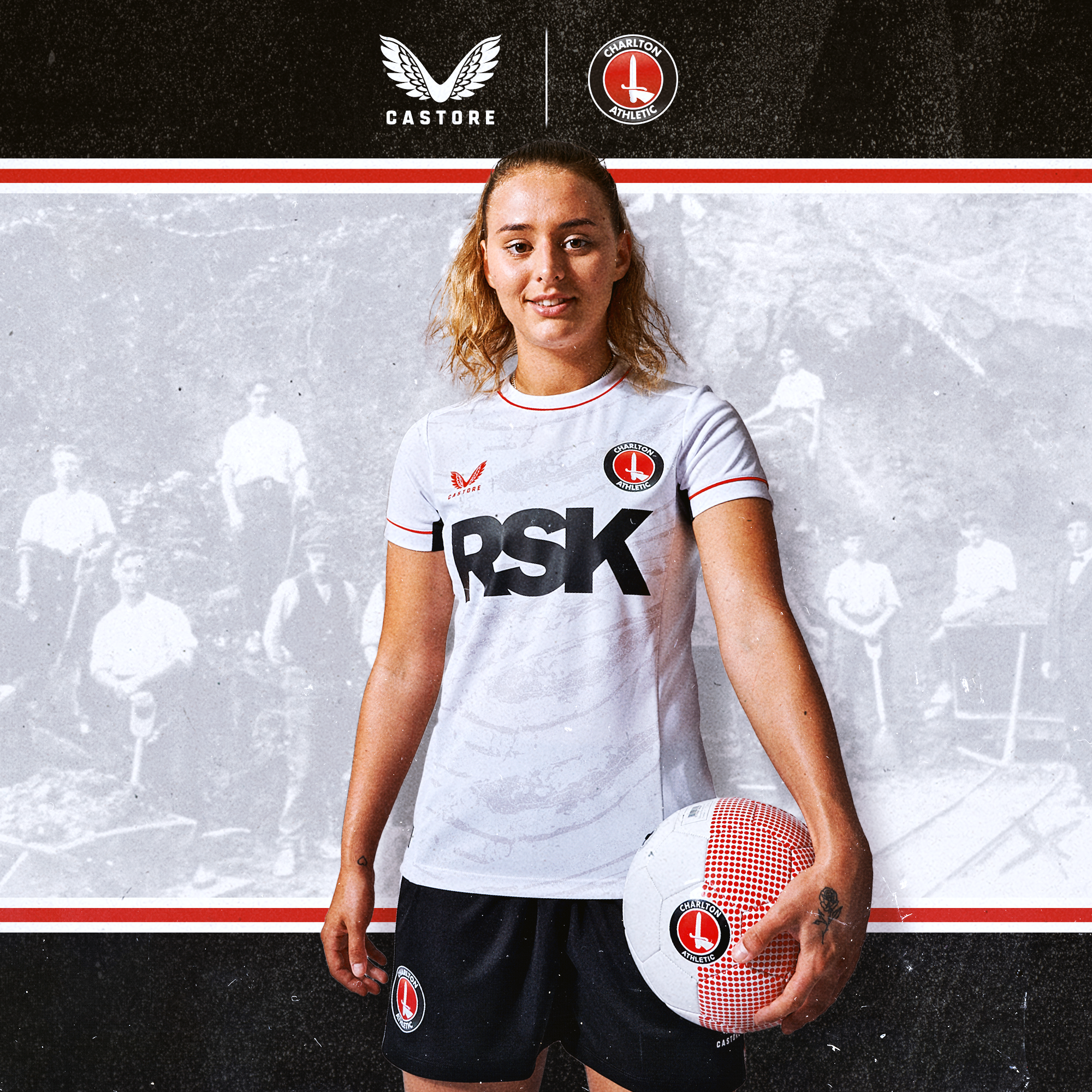 On the women's team's shirts, they will sport RSK across the front, while University of Greenwich will sit on the back. 
Other features include the letters 'UTA' appearing on the back of the neck, which represents 'Up the Addicks', just as it does on the new 2022/23 home shirt.
The shirt is paired with black shorts which include two white stripes, interspersed by a red stripe down either side along with Castore's winged logo appearing in red white.
Finally, the kit is completed by white socks with a black contrast fold and red stripe, with the Addicks' famous sword emblem appearing in black on the front and Castore's logo on the back.
The new away strip will be available to purchase in store and online soon, with full information to be announced once confirmed. 
Meanwhile, the club's brand-new Castore home shirt is available to purchase online by clicking here.