Ahead of Saturday's Street Violence Ruins Lives (SVRL) matchday, Addicks winger Corey Blackett-Taylor attended a workshop run by Charlton Athletic Community Trust (CACT).
Saturday's fixture against Exeter City at The Valley is dedicated to the SVRL campaign, which raises awareness towards the consequences of weapon-related violence amongst the younger generation.
 
"It was a session about knife crime in the community, educating a lot of the people that came down to see what we would do in situations if an injury was to happen," explained Blackett-Taylor, who was joined at the event by Charlton Women's Sian Rogers and Melissa Johnson. "A lot of us might not have been in a situation like that before, so it was to get our knowledge up there and help us if anything like that was to happen."
 
The campaign ties in with the club's crime reduction work, with the workshops helping to encourage young people to make positive life choices by making them aware of any risks they may face in their everyday lives.
 
The 24-year-old added: "I enjoyed it, I thought it was presented well. It made me open my eyes to certain things I didn't actually know. I got a lot out of the whole session.
 
"It's important just so they can see what goes on, what the doctors have to go through and the whole trauma behind the incidents that could happen. It's very important that they get to see it and understand how stressful and how much grief it causes people.
 
"Even in my upbringing I had a lot of these things and it was beneficial for myself as I was always playing football and it gave me the opportunity to do things. If you don't get that opportunity you may fall into bad habits and be around people I associated with things that cause incidents to happen in the community.
 
"I understand my role as a role model towards the younger generation. Anything I learn I will always try to pass it down to them and teach or show them how things like this benefited me. If you were to focus and pay attention, not be in crowds where it could take it, I hope I can lead by example."
Blackett-Taylor says confidence is high among the Addicks' squad ahead of Saturday's match against the Grecians as Ben Garner's side look to return to winning ways.
 
"We spoke about it in training this week," he said. "We want to turn that defeat around and for myself I feel like I am back to full fitness after picking up a slight knock. I'm raring to go and hopefully I can contribute to the team and we can get two wins.
 
"We're confident going into most games, especially this season with the way we have been playing. We always do well at home. The instructions and game plan has been clear for us. Even though we had a defeat last week, we've been in a good place and everyone is confident."
Click here to purchase your ticket for the Addicks' encounter against Exeter at The Valley.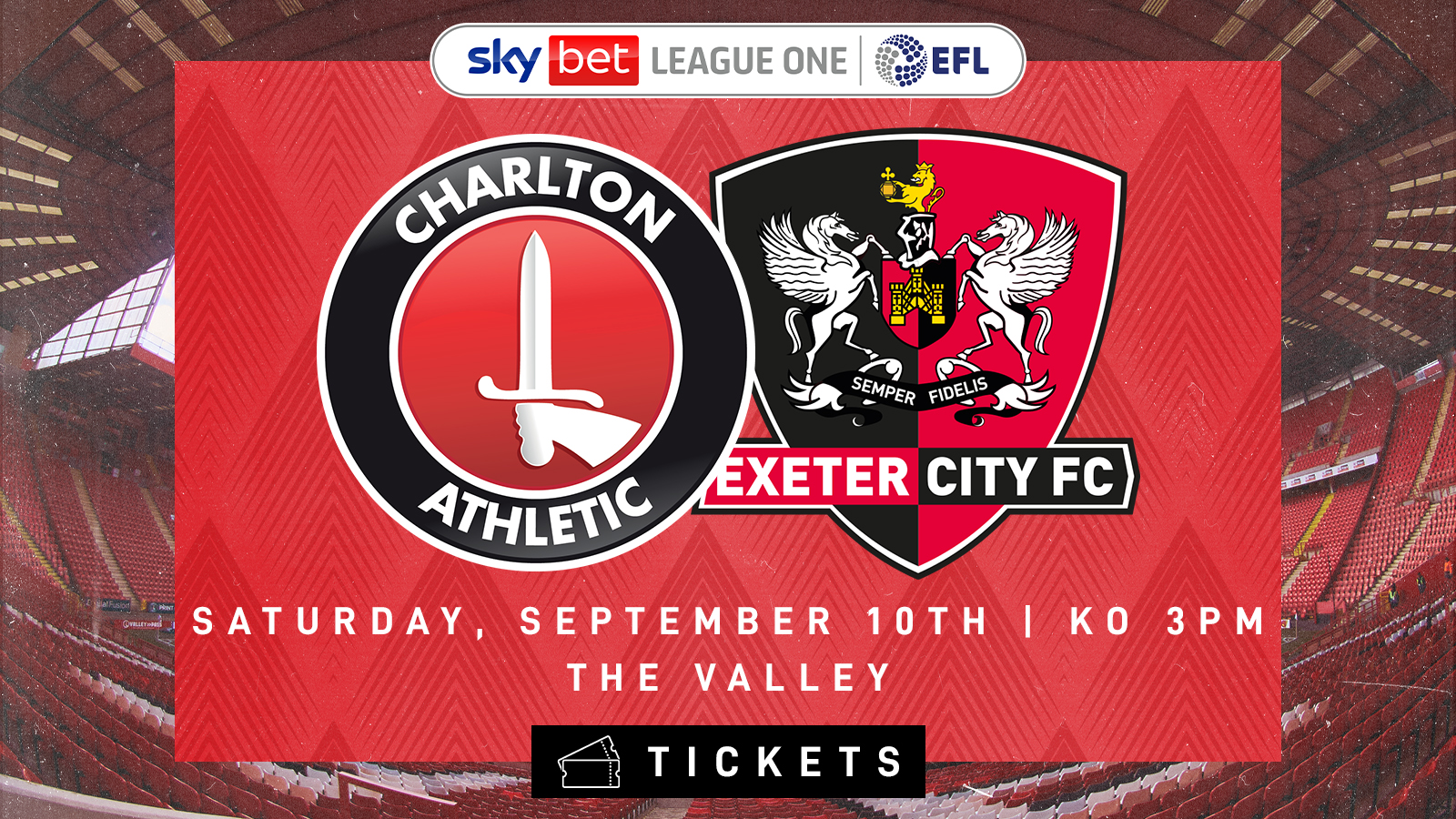 (Article by Alex Forrest)