Michael Hector detailed his delight following his deadline day move to Charlton.
The 30-year-old defender brings plenty of experience to Dean Holden's squad having made over 400 senior career appearances.
Hector has also been capped 35 times by Jamaica and represented his country at the Copa America and the Gold Cup.
Watch CharltonTV's sit-down interview with the Addicks' newest recruit above, or read on for the full transcript…
Hec, welcome to Charlton. How does it feel to be a Charlton player?
"It feels great. It feels good to be back, obviously it's been a few months not playing football but it's good to be back in London."
How tough have those last months been for you without that regular buzz of football?
"It's been different, obviously the family life has been a bonus. I've missed having a day in and taking the kids to nursery, but obviously the matchday is what I miss quite a bit. I've been watching a lot of football and I've been desperate to get back in, especially this time in January."
On your Twitter account you describe yourself as the Fresh Prince of East Ham so how nice is it to be back in and be back in close to home?
"My family, when I told them about Charlton, were buzzing that I was going to be so close to home - just over the Dartford Bridge or Blackwall Tunnel, whichever way you're going. They can come to watch the games and obviously my friends will be coming to the games, so it will be nice to settle in and hit the ground running."
You're only 30, so do you feel you've got quite a lot left to give in the game?
"Yeah, especially as a centre-back I've still got many years left. Touch wood, I've never really been injured and I still feel fit and healthy. I've been training as well to keep fit and be ready for when I do get a club. I feel like I've got a long way to go still."
You've been in for a couple of days already and I know you know a few of the boys. Do you feel like you've settled quite quickly here?
"I came in the other day and just looking at the facilities, it's changed a lot since I came here when I was really young to play against Charlton's academy. The facilities are good, the boys seem like a good bunch and I've settled in quite nicely."
I know you've played against us at senior level a few times as well. What are your memories of playing at The Valley?
"I've always enjoyed it. It almost feels like a European night because each time I've played there at night and it's always a decent atmosphere. I've always enjoyed playing here because I've got my family and it's close to home. I've always got a big following from my family and friends that come to the games and obviously now being a home player it will be a different experience."
For Charlton fans who maybe weren't at those games that you played in, what can they expect to see from Michael Hector in a Charlton shirt?
"They can expect me to try and lead from the back with my experience. I'm comfortable on the ball but obviously I know when to head it and kick it. Hopefully I can bring that and help the team on the pitch as much as I can."
What are your targets for the next few months?
"Obviously play as many games as possible and help the team push up the league. For the team they've got aspirations of pushing up to the next league and why can't it be now and this season. We've just got to take it game-by-game and, for me, it's about playing football and getting my name back out there as well."
You've got a huge amount of experience playing in England and you've also played over in Ireland and in Germany as well. How much have you learnt from those spells overseas?
"Yeah, a lot. Obviously different cultures and styles to play the game and I've played for a lot of clubs and been with a lot of managers, so I've learned the good and the bad bits of football and what I like to play. Obviously I like to play with the ball but I also know how to do the ugly side of the game. I think in League One you kind of need to have a bit of both. Obviously you need a bit of composure but also you need to dig in sometimes and have a battle and I feel like I'm up to that challenge."
Internationally you've been capped regularly for Jamaica and played against the best player in the world and lots of other big players in world football. How much do you enjoy representing your country?
"It means everything to me and obviously my family are very proud. My dad was a big factor in me playing for Jamaica. The experiences that I've got travelling the world and going to countries that I probably never would have gone to and playing in massive tournaments has been a privilege. Playing in those types of arenas and that stage, I've got to mix it with some of the best players to ever play the game, let alone in the modern era."
I think you managed to clean one of them out once, didn't you?
"I got booked for it, but I actually won the ball! Those type of players get given quite a bit."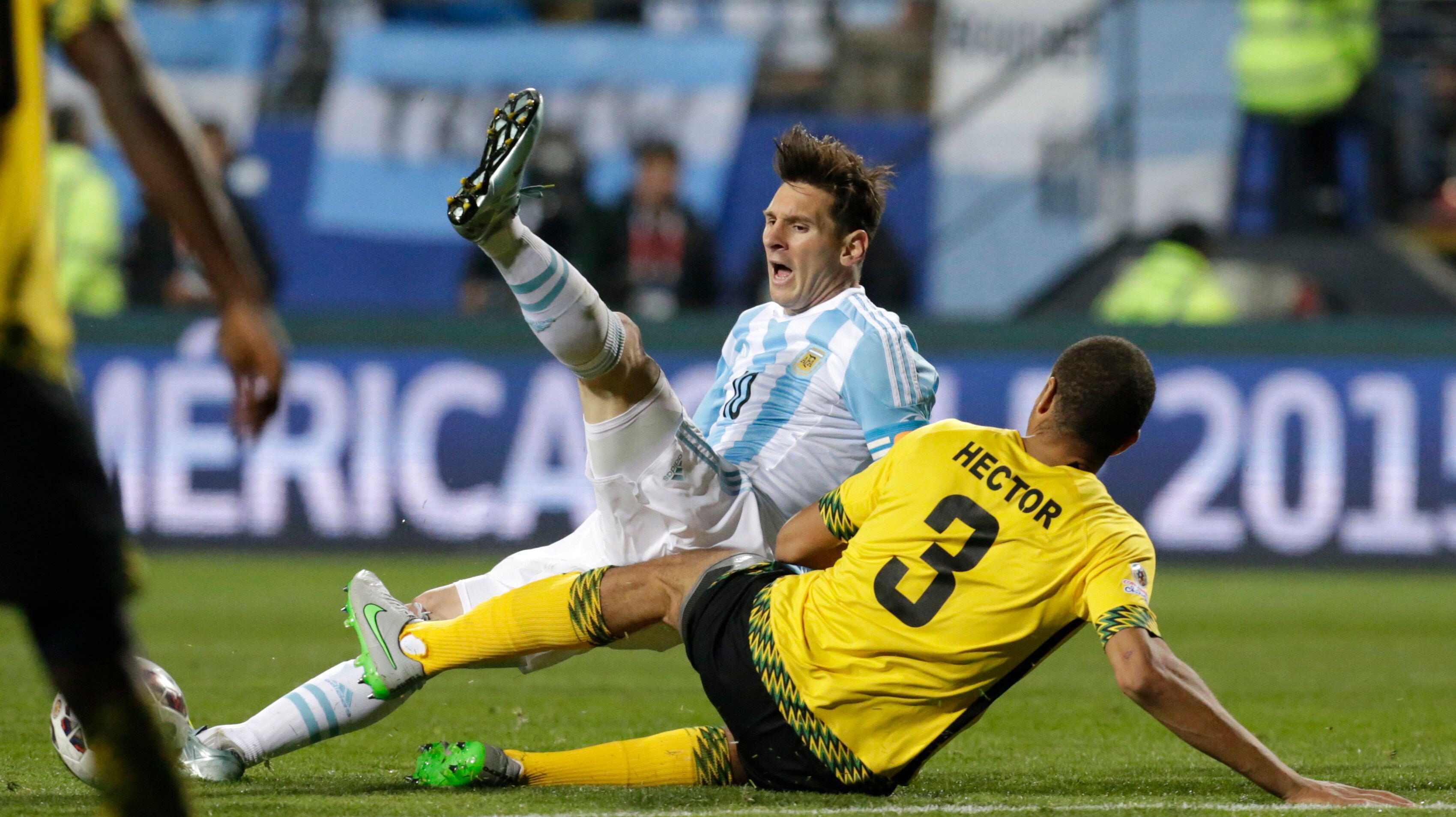 Lastly, it has been a few months since you played competitively. Do you feel fit and ready to go or do you think you'll need a couple of weeks yet?
"I feel fit and ready to go, but obviously we need to be clever as well and also manage my body. I feel good but obviously training is completely different to games. I've obviously been training but the game time is the important thing. We'll obviously assess it with the physios and the sport scientists and take it from there. I feel in a good space right now, but obviously they're going to be putting me through my paces in these coming days."
The Addicks return to The Valley on Saturday, February 11th to take on Fleetwood Town (3pm KO GMT). Click here to purchase your tickets.
(Transcription by Dominik Zielinski)