Kevin Lisbie turned back the clock to score another Valley hat-trick on Saturday as a team of Charlton legends beat Portsmouth 6-5.
The striker scored a famous hat-trick in the Premier League against Liverpool in September 2003 and was in equally clinical form last weekend in the club's final event celebrating 30 years since the Addicks' famous return to The Valley.
Speaking after the game Lisbie. joked: "All the lads aren't happy because it's another couple of years of me talking about my hat-trick!
"It was a great day, a great performance from the lads and good to be here. You know where to be on the pitch and you know what to do – it was nice playing with some former teammates and some guys that were really talented."
The 44-year-old bagged his first goal of the afternoon on the half-hour mark when he intercepted a short back pass from a Pompey defender.
"I walked onto it very slowly," explained Lisbie. "I've been in those positions thousands of times; you have a picture in your head of what you want to do and I just moved the keeper and slid it in."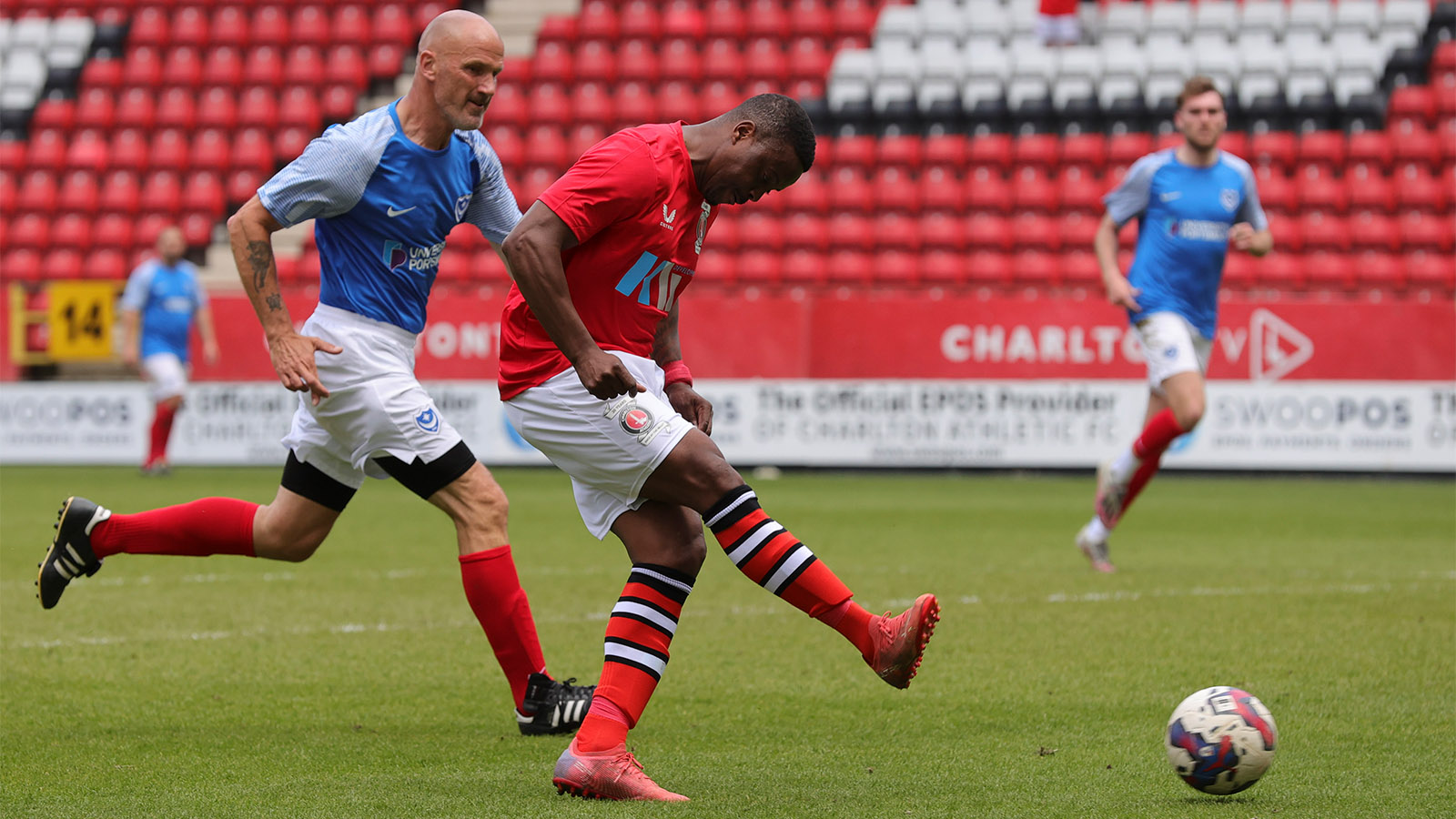 The forward then netted two goals in four second-half minutes to complete his treble.
He said: "The second was instinct - get your head on the ball, you know where the goal is. I think that was the only place it probably could have gone and it was a tidy finish, I liked that one!
"For the third it was a well-timed ball by Ricky [Holmes]."