The 2022/23 season has proved to be yet another fruitful and successful season for Charlton's Women's academy sides with the Cup Finals reached by both the U16s and U21s as well as first-team appearances earned by Mary Bashford, Taylor Bell and Boo Mills
This success has been largely orchestrated by Tom Cruse who was appointed as Academy Technical Director in the summer of 2022, as well as his support by backroom staff Lewis Walter, Dan Birch, Teigan Stanhope, Simon Webster and Sue Prior.
Cruse believes that the academy's success is largely created by fostering an understanding and nurturing environment:
"Knowing the individual goes a long way, asking what kind of day they have had. Young women go through all sorts of challenges and changes in school, social and home life. We try to give ourselves as much information as possible to then help that individual out.
Playing with freedom is the number one thing. For us, playing football should be enjoyable."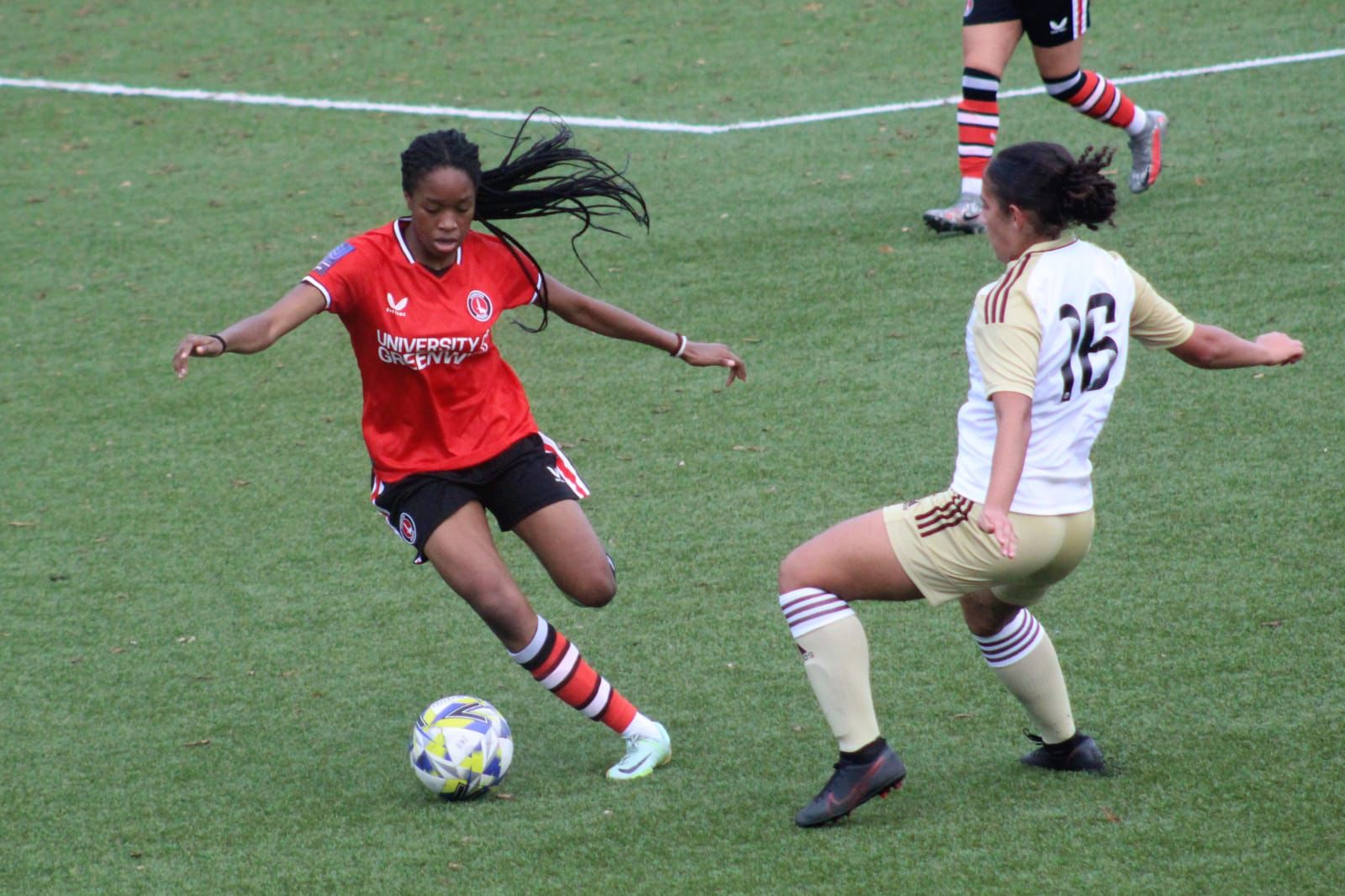 The Lioness's success has had an impact, but we have always had high numbers at trials and girls have a strong interest in wanting to be a part of what we have got here so the Lioness's success has only added to that" said Cruse.
Walter added to this notion of 'freedom of expression' on the pitch being widely encouraged:
"The girls who come in buy into what we are doing, so they come in, they are working hard, they are asking what extras they can do...I think we have been backed all the way ."
Walter's U16s side has reached the FA Plate Final in impressive fashion, beating Birmingham City 2-1, then progressing on to beat Essex 3-0, edging a tightly contested semi-final between Oxford United 2-1 and will now face Sunderland in the final. 
Cruse's U21's has also enjoyed a goal packed cup run of their own beating Herne Bay 12-1 in the first round, with an equally impressive 8-0 win over Sevenoaks Town in the Quarter-final and most recently beating Ashford United 6-0 to reach the Reposs Women's Isthmian Cup final where the young Addicks will be taking on tier 3 side Billericay Town. Wednesday, April 16th. 
U21 players are often offered regular exposure to the women's first-team environment, with U21 graduate Mary Bashford and current player Taylor Bell having both featured in all three of Charlton Women's Continental Cup group stage matchday squads this season. Fellow RTC graduates Courtney Cook, Honor Norton and Boo Mills also tasted first-team involvement in the same cup with Mills making her senior debut.
Midfielder Bell made it a night to remember when she netted in Charlton's 2-0 Continental Cup victory over Crystal Palace back in January, and Cruse as well as the rest of the coaching staff shared their pride in the goal:
"I think you could see it on her face, and I think what was nice to see was the reaction of the first team players once the ball went in. It was Taylor's first senior goal, and they got round her to celebrate showing togetherness which was great.
In terms of the first team and giving her an opportunity I know other environments out there are a little bit nervy in terms of giving younger players a chance, so the fact that we have got a first-team pathway that is prepared to do that is refreshing.
Walter added to this: "I think it is nice the way that many players have been with us for several years, they have done two seasons with the U16s and then have then progressed to the U21'.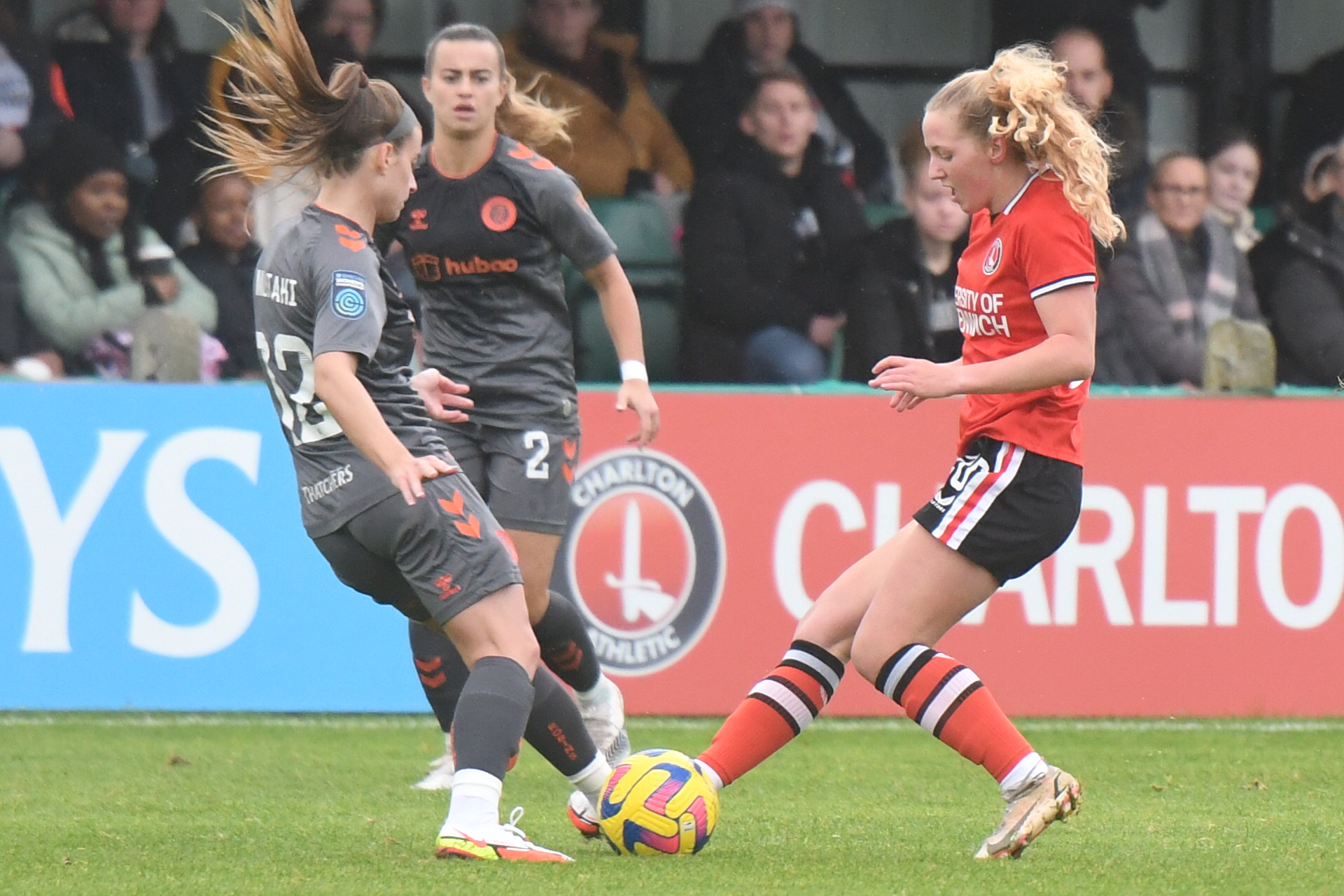 So, I think now anyone coming into the club can see, these players have done it can we go try and replicate that as well."
Both Cruse and Walter believe that creating a friendly and hardworking environment will continue to be a key driving factor to Charlton's successful U21 Academy and RTC programmes:
"I think we can keep progressing players through the club. It just goes to show with the right people behind it we can continue to push players along and produce potentially more future lionesses or future players that can go on and play at whatever level they wish" added Walter.
We wish both the U16s and U21s the very best of luck in their finals!