Kim Dixson was a proud captain of Charlton on Sunday afternoon as she lifted the FA Women's Premier League South trophy. 
The Addicks concluded their regular season by beating Chichester City 4-1, in a game that also saw striker Kit Graham crowned as the division's top scorer. 
Charlton won all-but two of their league matches in 2017/18 and, up next, they will compete against Blackburn Rovers in the national play-off final at Bramall Lane on Sunday.
The winner of that match will be promoted to the newly-formed Women's Championship and skipper Dixison says she is proud of what her side have achieved so far, but that they are not finished yet.
"I'm extremely proud of us as a club and where we have come from," she said, "It has been a long time coming. 
"Everyone has worked really hard – I think we have got some of the best staff around – and us lifting the trophy is just as much a reward for them as it is for us as players. 
"We've always had the talent but this year we have worked so, so hard. The staff has pushed us on and we are worthy winners. 
"I'm very proud of the girls. We'll enjoy this and then we'll make sure we are ready for the big game on Sunday."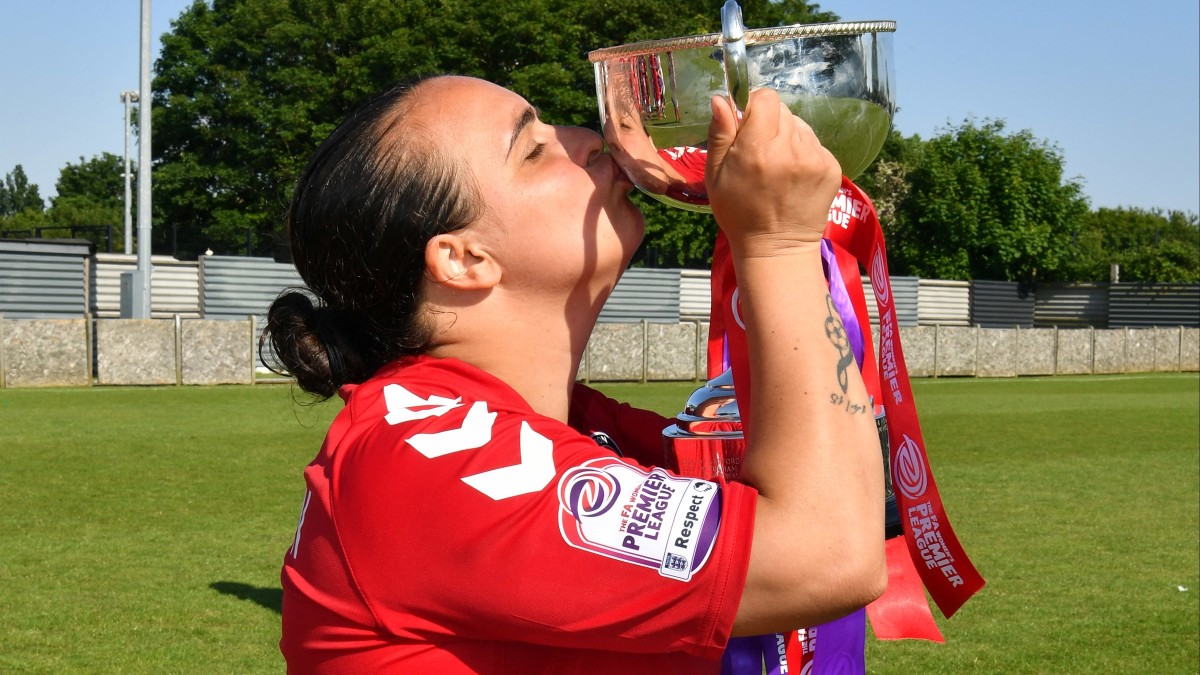 Striker Graham recently brought up her double century of Charlton goals and, on Sunday, she again scored to win the league's top scorer award. 
Dixson admitted that, as well as winning the game, the Addicks were determined to help their forward top the scoring charts. 
She said: "The main aim was to get three points. To get the points tally we have done was massive – I don't think many teams would have caught that. 
"It was a tough game, they made it hard for us, and the second thing we wanted to do was to get Kit the top goal scorer award. I think she was maybe trying a bit too hard at times but everyone from us as players, to the bench and fans were willing her to get it. 
"Everyone is so happy that she did get it and finished the season as the league's top scorer."