The University of Greenwich secured their third successive victory in the annual Charlton v Homophobia tournament with a dramatic penalty shootout win to beat Fans For Diversity on Tuesday.
Now in its third year, a record six teams entered the Valley-hosted tournament, which was set up to help raise the profile of LGBTQI+ football.
This year, for the first time, an RAF representative team and a team of journalists took part, joining the two finalists. The Proud Valiants, the official Charlton Athletic supporters group for LGBTQI+ fans and CACT Invicta, the first ever dedicated LGBT-friendly football team to be affiliated with a professional football club trust, returned for their third attempt at taking the trophy.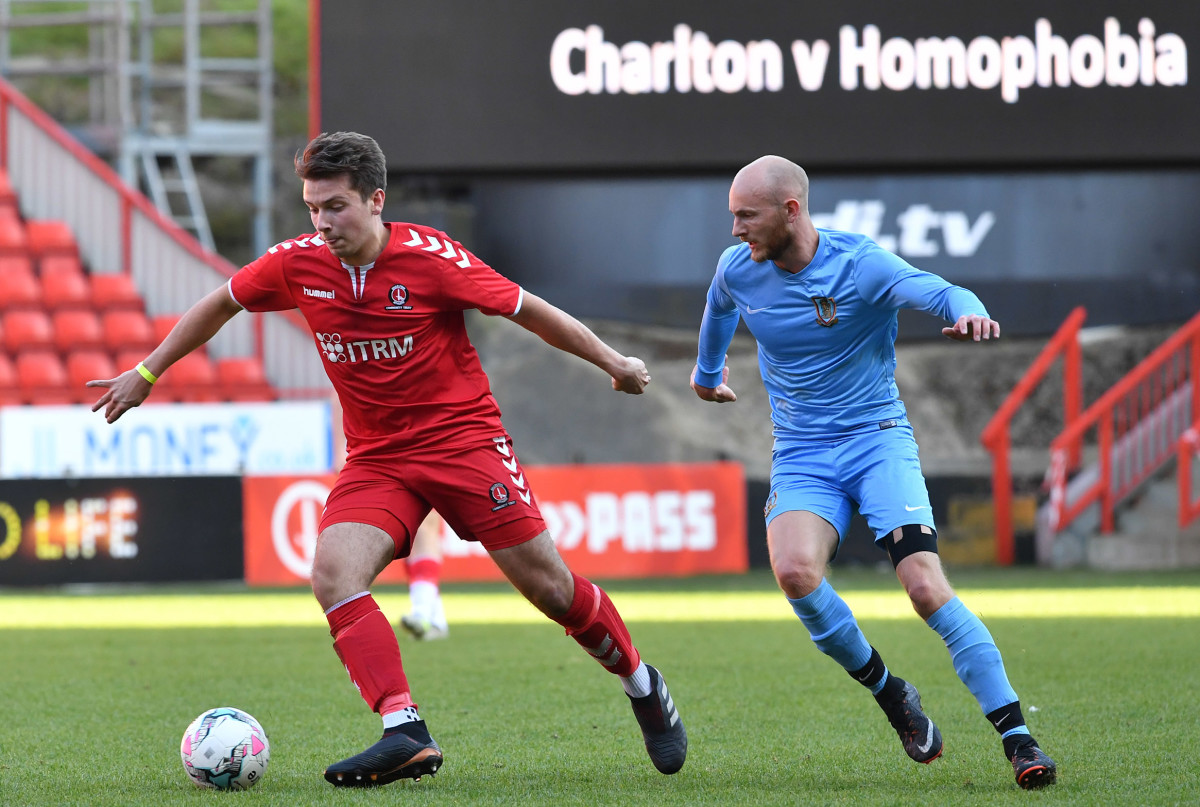 Event organiser and chair of the Proud Valiants Rob Harris said: "It is so important to raise issues around homophobia in football, which still very much exist. A lot of great work has been done by a lot of groups up and down the country. Charlton especially have done so much amazing work, not just in this tournament, which is in its third year, but with their dedicated match every February as part of Football v Homophobia month.
"Events like this are great. We have young people here, we have old people here, we have people that have just come here for the day to have a good evening out that may not even know what the issues around homophobia are, so it is a good way to communicate to them."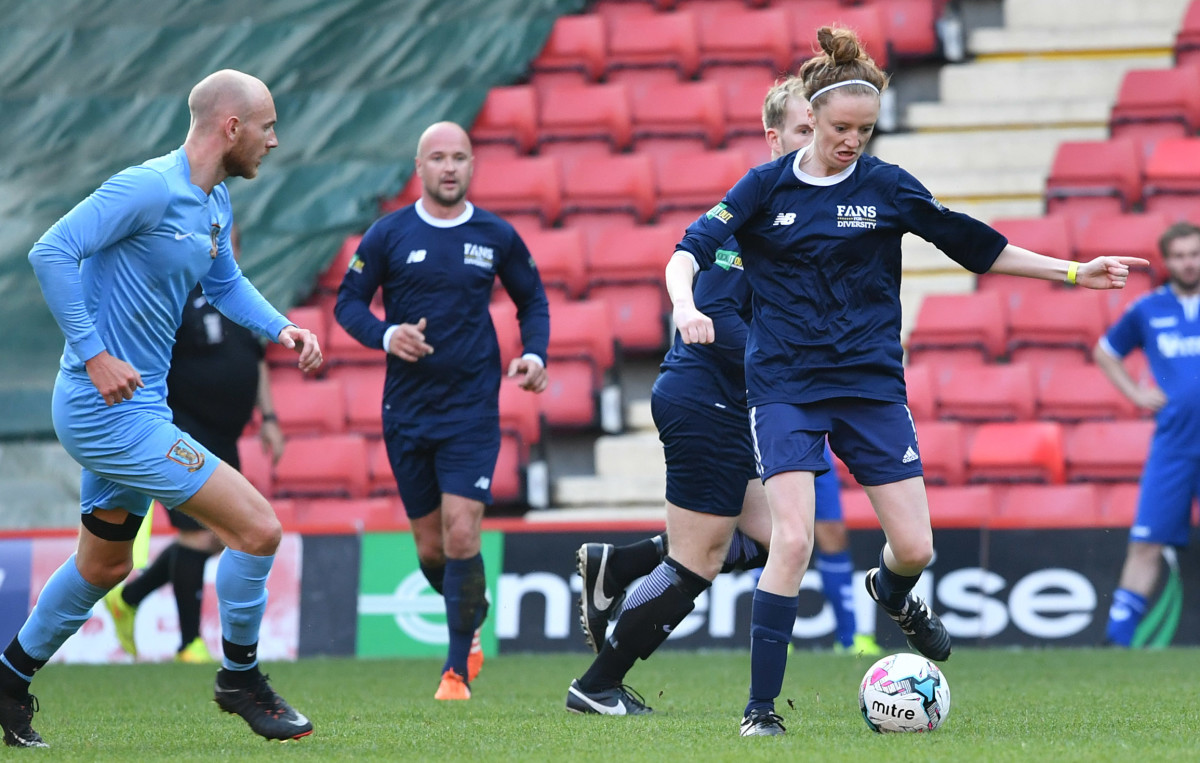 CACT Invicta player/manager Gary Ginnaw said: "It just shows what Charlton Athletic and the community trust are about, supporting local teams, supporting good causes, fighting discrimination. They were leaders in the fight against racial abuse 25 years ago and now they are leading the fight against homophobic abuse."
Head of Equality and Diversity at the PFA Simone Pound said: "I think it is really great that Charlton are hosting an event like this. It sends out a really strong message from the club that it's an inclusive and welcoming environment, regardless of ethnicity and sexuality. It's a game we're all here to enjoy."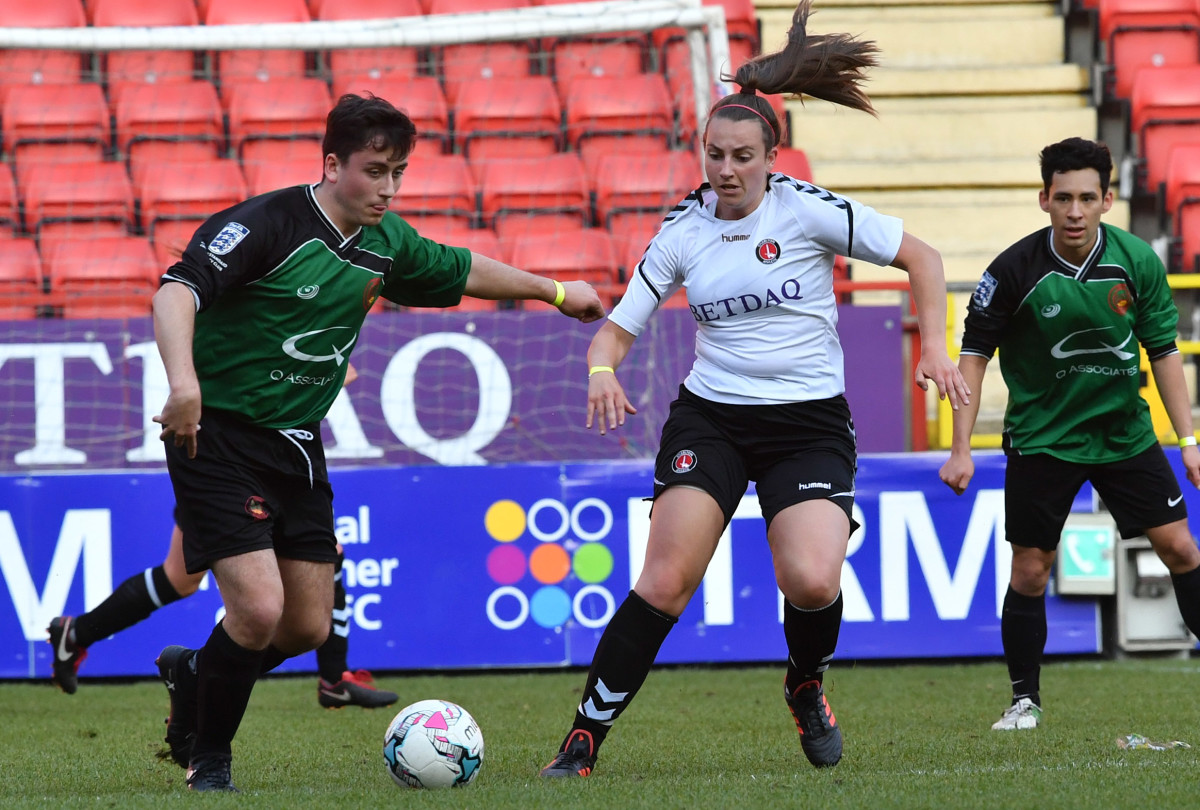 Head of Community Engagement at the EFL Trust Loo Brackwell said: "In my role, we really want to get this message out to all clubs and all trusts and Charlton really are positively pushing the boundaries and making sure this is up on the agenda, really pushing things forward. We wanted to come and support, recognise the challenges and recognise the progress that the club and trust are making."
Fans For Diversity coordinator Anwar Uddin, of the Football Supporters Federation, said: "I think it is great that the club have opened their doors and allowed the local community, football fans, to enjoy a night of football. It is great that football can bring people together and not many people get the opportunity to actually play on the pitch and have their family here to watch so it was a great day all around."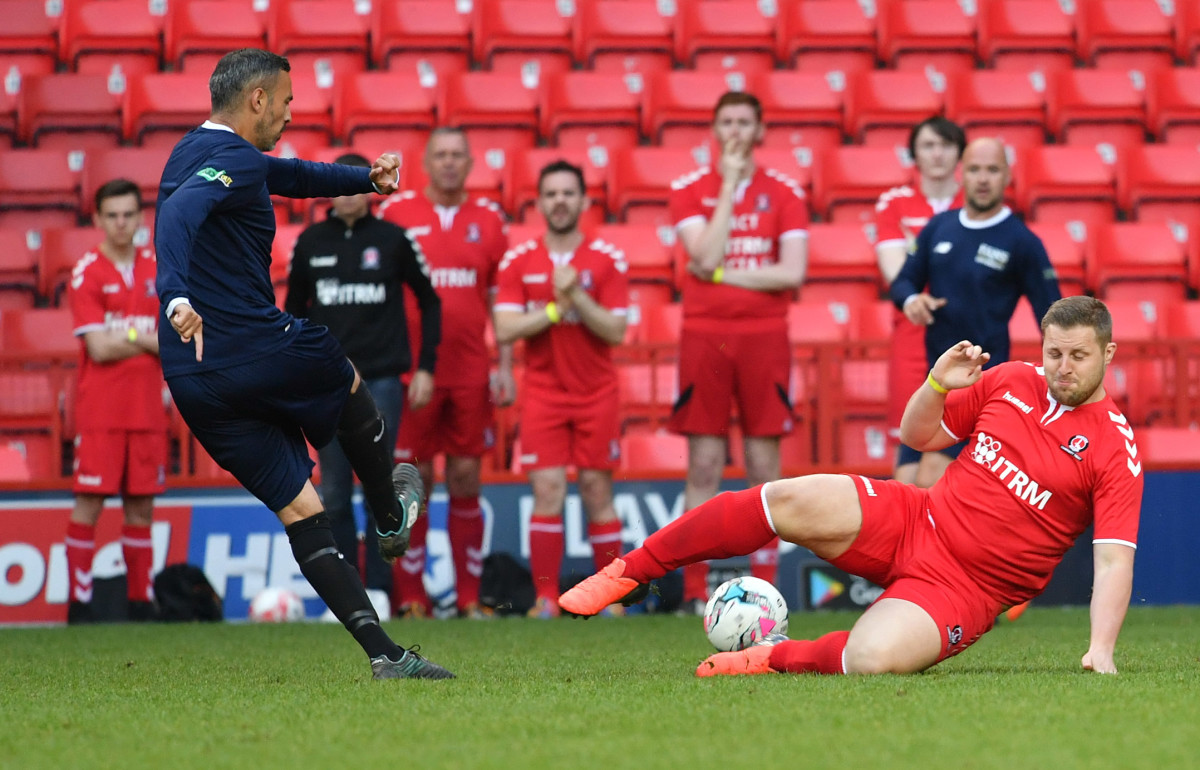 University of Greenwich Head of Sports Strategy Marianne Boyle said: "We had a fantastic evening at the Charlton v Homophobia tournament. It was a great atmosphere with a good standard of football being played too. As a University, equality, diversity and inclusion are important values to us and we are continually striving to create an inclusive environment for our student and staff.
"It is a privilege to work alongside a club that holds the same values and is pioneering and leading the way in raising awareness of LGBTQI+ football. To add to a great evening the University of Greenwich, students and staff team, were once again victorious, taking away the winner's trophy. We will look forward to a bigger and better event celebrating diversity next year and of course will be ready for any new challengers to our triple crown!"