The Charlton Athletic Museum boasts an array or rare and fascinating items that document the history of our famous football club. 
Recently, the National Football Museum contacted them about housing some old Charlton board meeting and gate receipt books. And it is through these books that the Charlton Museum are able to tell the story of 'Bingo' Bill Robinson…
One of the aims of establishing the Charlton Athletic Museum, which opened its doors officially in November 2014, was to be a depository for the many Charlton-related items that had been dispersed during the exile from The Valley.
So, when the National Football Museum in Manchester contacted us in April 2018 saying they had been offered some old Charlton board meeting and gate receipt books, but felt that we'd be a more suitable home, we were delighted for two reasons.
The National Museum for our sport was recognising us as the fitting place for Charlton Athletic items and, more importantly, we might get our hands on a vital part of our history.
The board minutes and accounts were with Margaret Double, who had come into possession of them when her husband's uncle, Bill Robinson, had died.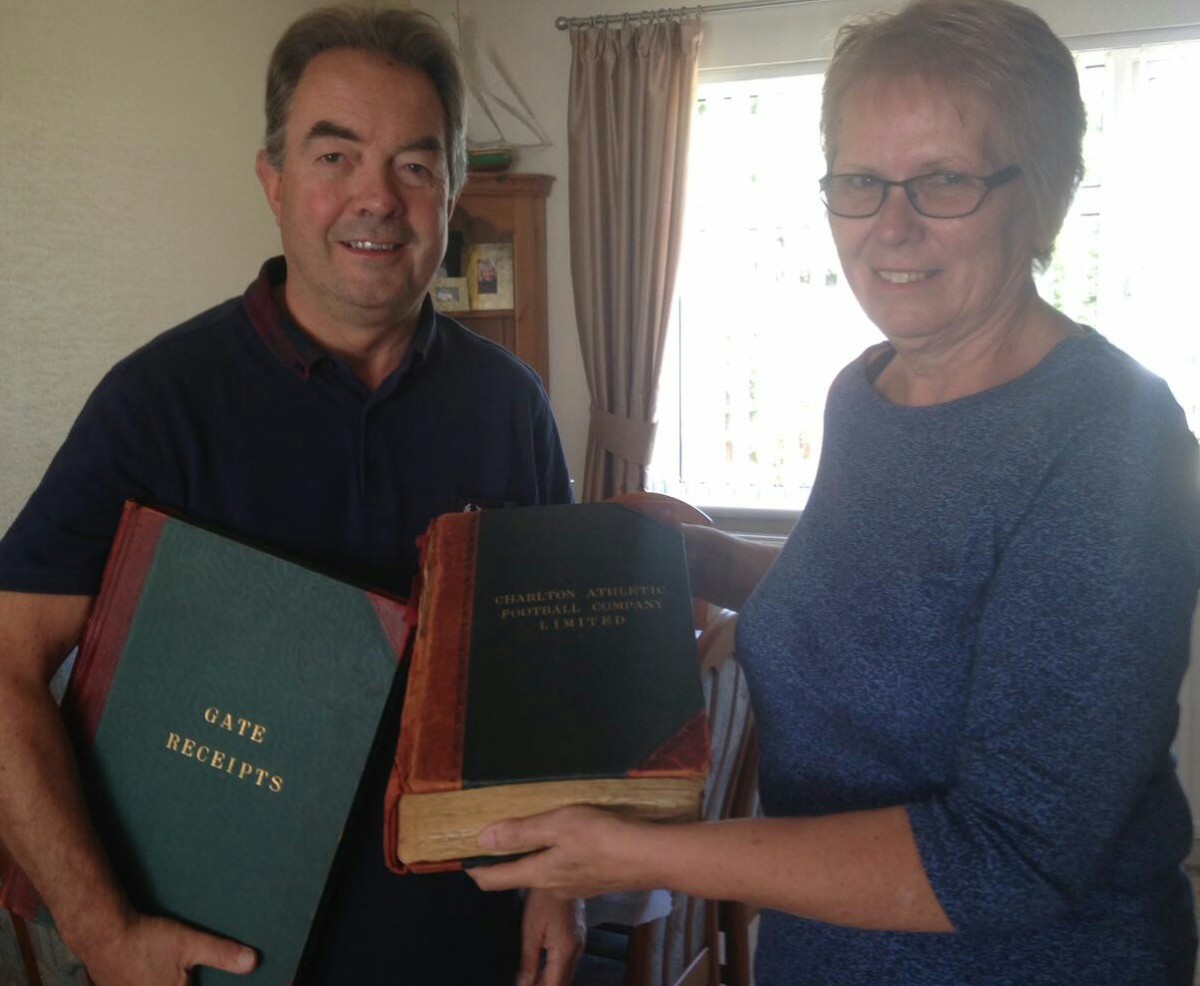 Margaret was quick to point out that this wasn't the Bill Robinson who played in the 1947 Cup Final but a good friend of an actual FA Cup winner Peter Croker.
On page 14 of the book ' Welling to Wembley ' there is a picture of 1947 cup heroes Peter Croker and Bill Robinson, only it is Bill Robinson the fan and not the 1947 cup finalist. Bill found this error hilarious.
Neither, as we first thought, was Bill a relation of former assistant manager George Robinson, just a very committed fan. It appears he was a very well-known supporter who travelled the country following the team, often on the team coach.
His niece Margaret told us that on the rare occasions the team flew he would travel on the empty coach and meet the team at the airport. 
Paul Foley, son of Theo, tells us that Bill was a financial advisor to his dad and many other players and managers during the 60s and 70s, which would explain his closeness to the club. Bill helped players with their pensions and savings in an era when footballers' income was far lower than it is now.
As well as being a lifelong fan and advisor, Bill was a great friend of Peter Croker and played in the same cricket team. He was also a friend of Eddie Firmani and once started an insurance business with the famous South African striker, who features heavily in the board minutes Bill preserved. 
In the 1960s, Bill used to run the bingo at The Valley club and was known as 'Bingo Bill' working with Ray Donn, who used to run the club. Bill lived on East Rochester Way, Sidcup.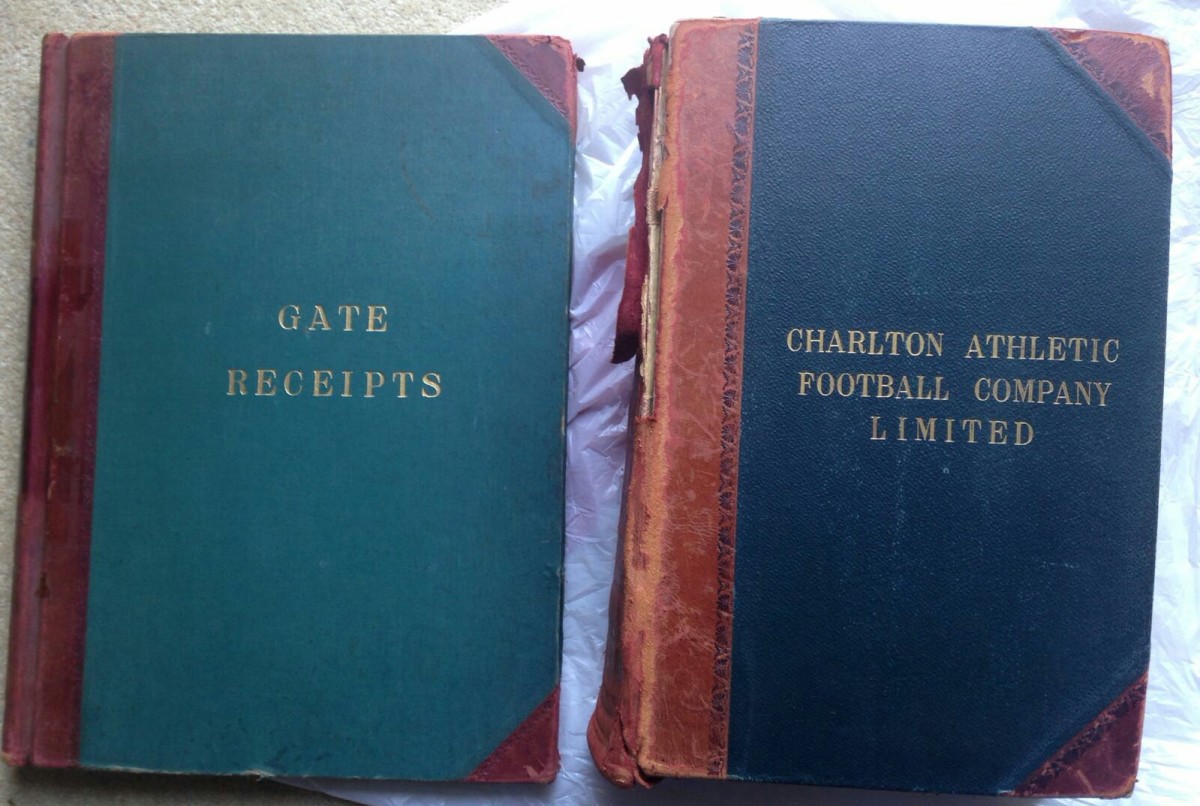 Born in 1928, Bill worked at Harvey's in Charlton as an industrial radiographer and died of work-related myeloma in 2007. Before he died, Alan Curbishley visited him in hospital and many Charlton players and staff attended his funeral. 
As to how he came to have the minutes, Margaret didn't know but they were found in a case in his loft after he died. He was a regular visitor to the training ground so maybe that was when he 'acquired' the books while we were playing away from The Valley. Or perhaps, as a trusted advisor, he was seen as safe pair of hands to look after these important documents.
Margaret was as thrilled as we were that the books are going to a good home and happily handed them over to Museum trustee Nick Tondeur.
If anyone has any memories of "Bingo Bill Robinson" the museum would love to hear from you on cafchistorian@gmail.com, on Twitter @chathmuseum or in writing to the Charlton Athletic Museum C/O The Valley.