Kit Graham and Hannah Churchill were both honoured at the Women's 2017/18 Player of the Year awards which took place at The Valley on Thursday night.
Prolific goalscorer Kit Graham was voted the Players' Player of the Year by her colleagues. Netting her 200th goal for the club this season, Kit finished the campaign scoring 32 goals in 22 league matches to secure her the golden boot award.
Captain Kim Dixson explained why the players voted for Graham to win this year's award.
"This year, Kit's goals have been very important. She's turned up in important matches and you can see her workrate in games."
"She's stepped up her game massively and without her goals we wouldn't be where we are today"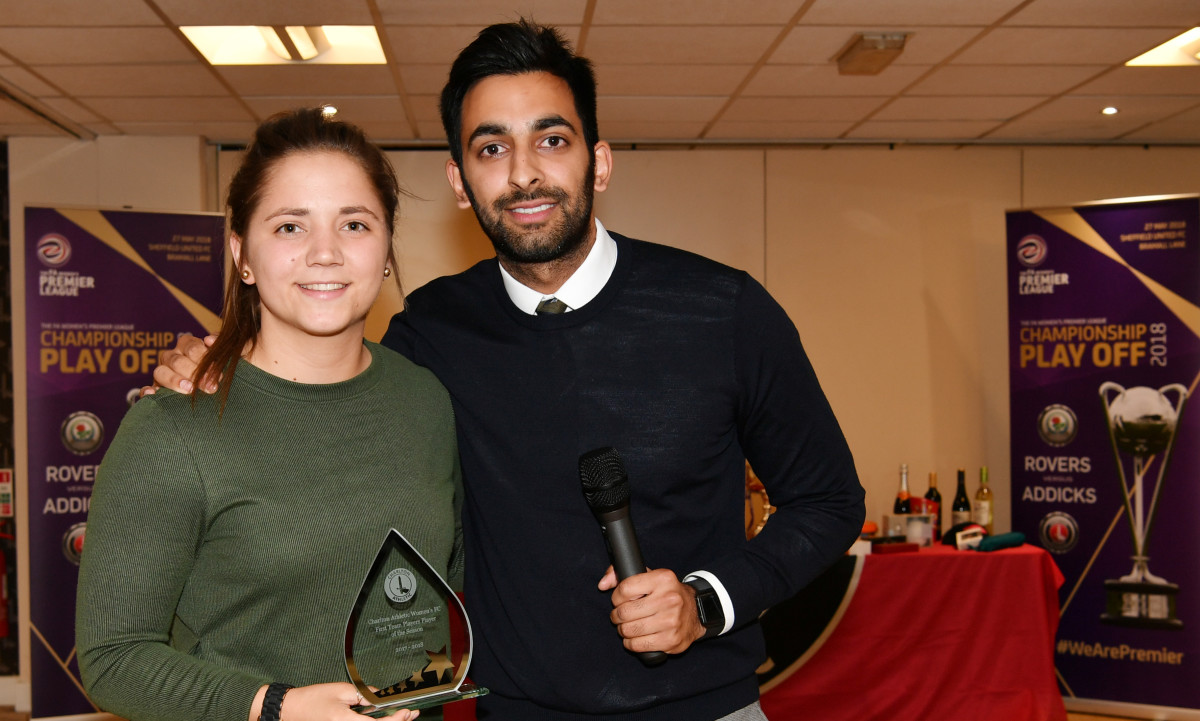 Midfielder Hannah Churchill picked up the Manager's Player of the Year award. Churchill, who joined the club back in October, started out the season as a wing back before pushing up to centre-midfield for the past few games. The award was chosen by manager Riteesh Mishra who has been pleased with her performance all season
"Since Hannah joined she's consistently had a great work ethic and has always shown a willingness to learn," explained Mishra.
"She goes under the radar in what she does. We have so many technical players and she has that to her game and more. She's a great ball winner and has been so important for us when we have been out of possession."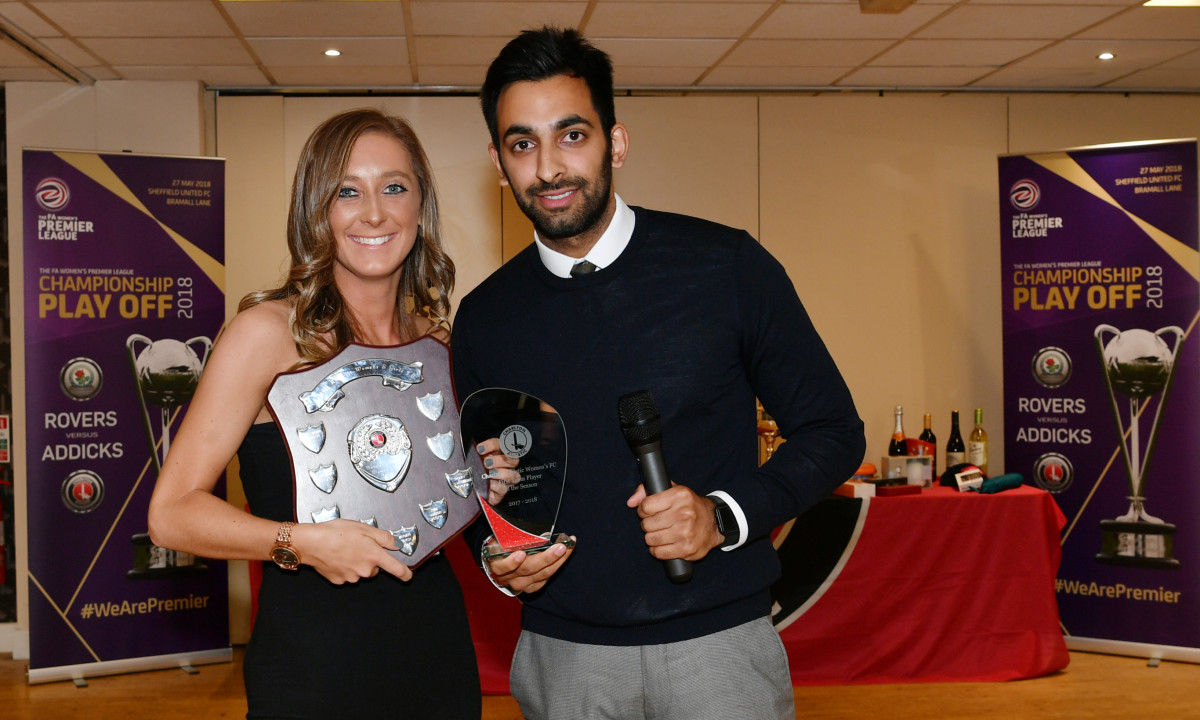 Other winners on the night included Nicole Pepper and Grace Coombs who were jointly awarded with the Most Improved Player award.