Charlton legend Johnnie Jackson makes no secret about being an Arsenal supporter. 
Having grown up in north London, the skipper was a regular visitor to Highbury with his dad from the age of five. There was a time, however, where his allegiance to the Gunners was something that he kept quiet.  
Jackson was on the books of their north London rivals Tottenham Hotspur from the age of 10 and after progressing through the ranks – and enjoying loan stints at Swindon Town and Colchester United – he was handed his Spurs bow by David Pleat in December 2003.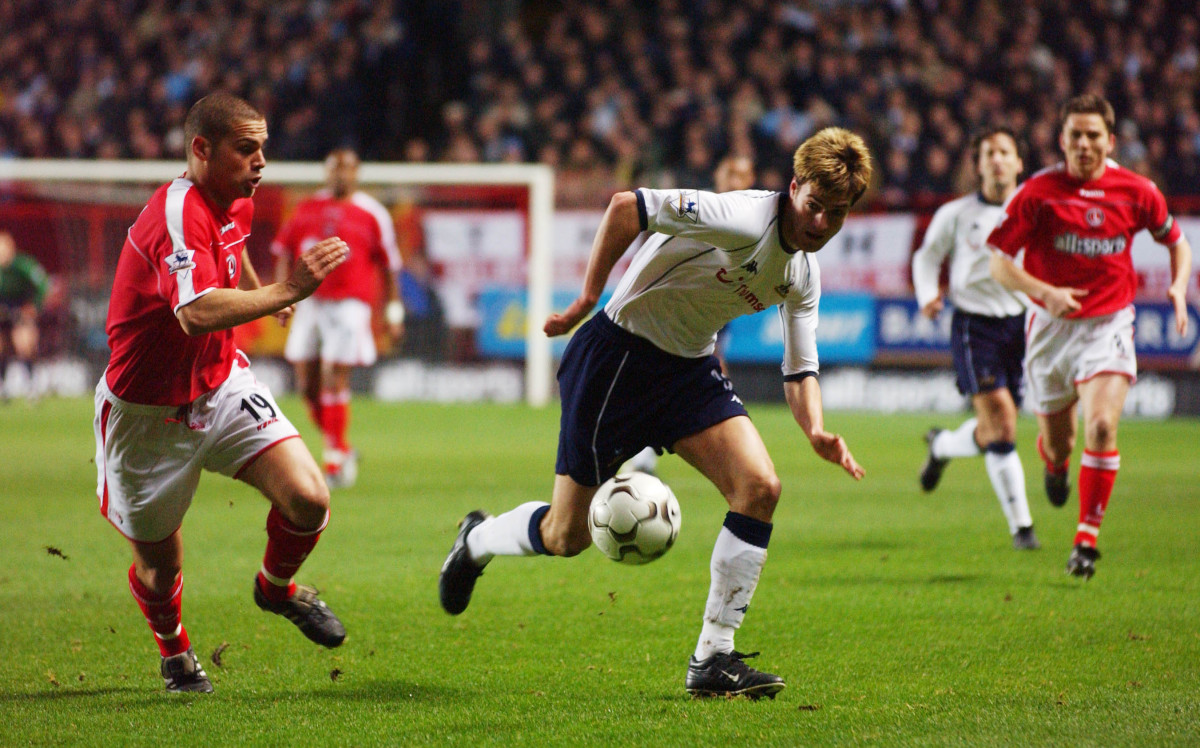 In the lead up to that debut, Jackson was asked which club he followed as a youngster. 
"I gave it the 'life-long Spurs fan' line because I felt like I had to!" 
It was probably a wise response from the then fledgling midfielder and, speaking during his in-depth Valley Stories interview, Jackson laughed about the panicked answer that he gave back in 2003. 
Two days after making his Spurs debut against Portsmouth at Fratton Park, he would make his home bow at White Hart Lane. Coincidentally, that came against Charlton, with the Addicks earning a 1-0 victory.  
Jackson would, of course, go on to become a Charlton great later in his career. As part of his Valley Stories sit down, he wound the clock back to the start of his football timeline and explained how Spurs and Arsenal have influenced him.
"My dad was a massive football fan," said Jackson. "Where I came from, it was an Arsenal area and I didn't have much of a choice on who to support. All of my friends were Arsenal fans it was something that was natural. 
"My dad took me there [to Arsenal] from about the age of five or six and they became my team. I started playing at under 5, under 6 – as soon as I could run or kick.
"My dad had a mate who was a scout for Spurs. He did the local scene, if you like, and the young age groups, so I had a bit of leg-up in that regard. He got me a trial at Tottenham when I was 10 or 11. 
"I did well, they liked me and I ended up staying there. The Arsenal thing never really came up. I kept it quiet when I first went there. 
"I asked my dad if I should wear my Arsenal kit to training and he said 'no, no, no, don't do that!'. As you get older and people get to know you a bit, you start to let it out but when I got into the first team I had to put it back into the bag!"
The latest episode of Valley Stories sees Charlton legend John Robinson sit down to discuss the entirety of his Addicks career. 
The former Welsh international is now based in Florida and, from Friday, June 15th, his episode will be available to watch exclusively on Valley Pass.