Big things were expected of Karlan Grant when he made his Addicks debut at the age of just 17 back in 2014.
Having scored a hat full of goals through the academy ranks, he was thrown into the deep end in the Championship, but struggled to nail down his place in the starting XI over the coming seasons. But last January, he reached a turning point. Faced with a loan move to Crawley Town, he knew that he had to make an impact and he did not let himself down, scoring nine goals in 15 games in League Two, boosting his confidence in time for his return to SE7 this summer and suitably impressing Lee Bowyer. 
Eight games into the new season, Grant, who turned 21 earlier this week, has scored three goals and has struck up a fruitful partnership with Lyle Taylor which is striking fear into League One defences up and down the table. 
Speaking to Olly Groome, he discusses his new lease of life since returning from loan, and maturing both as a player and a person, as well as his pride at emerging through the academy system at The Valley. 
Karlan, you've had a great start to the season. How do you assess your performances over the first eight games?
We were very unlucky with the way we started off at Sunderland, but we've definitely bounced back strongly and given ourselves momentum, so hopefully we can just keep winning. 
From a personal point of view, I'm really enjoying it. Being on loan at the back end of last season helped me a lot and I've come back here, carried on playing games and feel like I'm playing well. 
My only criticism would be that I wish I've scored more goals! But I'm aiming for more goals and if that leads to wins then I'm happy. If I don't score or get an assist but we win, then I'm still very happy. 
You turned 21 on Tuesday, but you've already made 77 first-team appearances for the club. Do you think people sometimes forget how young you are?
There are times when I feel older, to be fair! Everything happens for a reason and these last few years have been a learning curve for me. Maybe I've finally reached that turning point. 
I can't change the past, but if I could, there are a couple of things I would of course change. 
I was very young when I made my debut and my head wasn't that of an experienced player. I didn't always handle things right and I've had to bide my time. But I've always believed my time would come here and this is a chance that I've got now and I'm thankful to the manager for giving me that.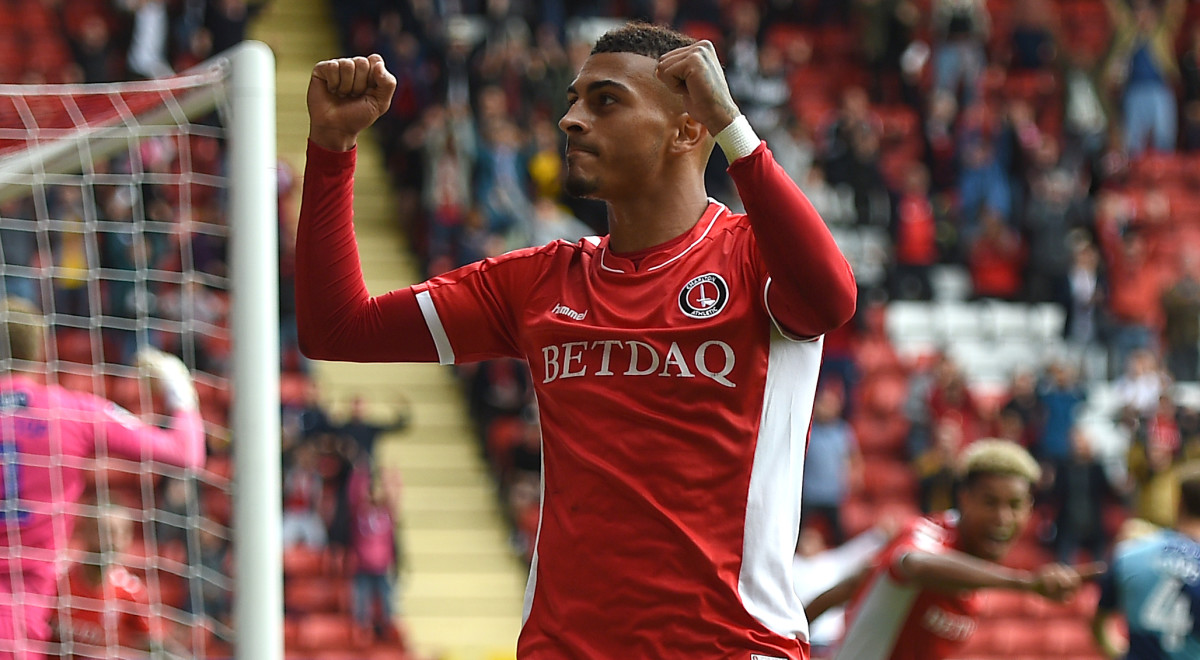 How much of an impact did that loan spell at Crawley Town last season have on you?
It had a big impact, because I felt I needed to prove myself. I made my debut at 17 and I still felt like I needed to show what I can do because my career had been so stop-start up until that point. I never had a real run of games before, but I got that at Crawley and it helped me massively. 
I never doubted myself. I always scored goals in the academy and I knew I could do it on the big stage, so I was really happy to go to Crawley and do what I did. 
But that wasn't the last step for me. I had to come back here and prove myself again in League One and, hopefully, I can keep doing that and show what I'm really capable of. 
Did it give you the extra bit of confidence you needed?
100 per cent. I felt there was a bit of pressure because my name had been spoken about as a youngster for a few years and people were saying 'he's going to League Two. Let's see what he can do.' I had a few choices of different clubs I could join, so that was added pressure as well, because I knew I had to make the right choice. I went with my gut by choosing Crawley and it paid off for me. 
I feel like I overcame that pressure and I carried that confidence right up until I came back here for pre-season. Lee Bowyer has put a lot of faith in me and, hopefully, I'm repaying him for that. 
What was the difference between that loan at Crawley and the one you had at Cambridge United in 2016?
I'll be self-critical on that one and admit that it was my fault that it didn't go well there. I went to Cambridge probably thinking that I was better than that at the time. I had made my debut in the Championship and I was thinking 'why should I be going to League Two?' That was wrong and I took it for granted, but that experience is something I have been able to learn from and made me work harder. When I went to Crawley I said to myself 'I have to do it now. If I can't do it now, when can I ever do it?'
So going to League Two, playing well week in, week out and scoring goals – that was a big thing for me. I feel that I've proven myself in League Two, now I need to prove myself in League One. 
The question so many people have had about me has been 'is the penny ever going to drop for him?' I agree with that, because I've been around the first team for so many years and I've asked myself the same question. Now I feel like the penny has finally dropped and, hopefully, people can see that I'm more mature in the way I play. I have a better understanding of the game and can read it better. I've been learning and it's all starting to come together. 
Your partnership up front with Lyle Taylor has blossomed. What do you put that down to?
We get on well off the pitch which makes things easier. Lyle knows my qualities and I know his and, because we get on so well, we're always looking for each other. 
I've created a few goals for him which I'm happy with because, as long as we win games, that's what it's all about and if we can help each other it makes it easier to do that. 
We work on it in training every day and our partnership is getting stronger with every game we play together. We haven't been chopping and changing, Bow has shown a lot of faith in us, and we've got eight goals together so we've repaid him.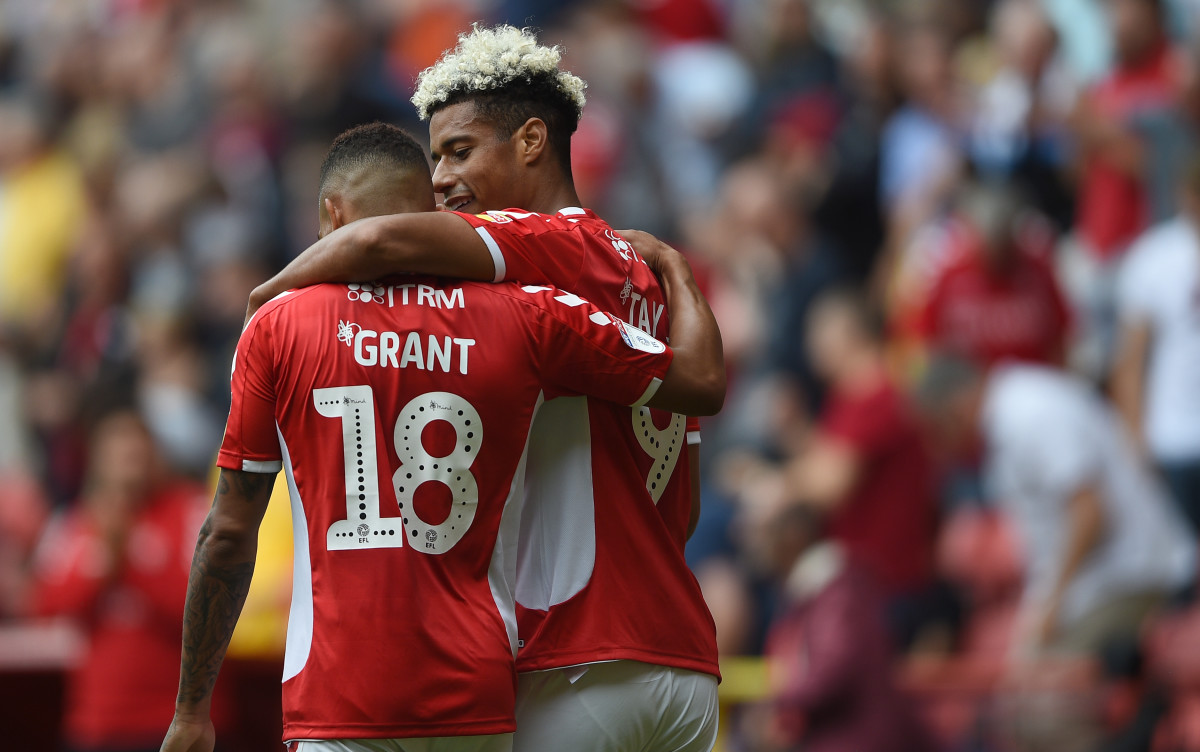 You're making a habit of causing havoc by beating defenders and getting to the byline. How much do you enjoy that challenge when you go up against defenders for pace?
I love going one v one against the opposition and I always have done throughout my whole career. I'm a different player to a lot of other strikers. I'm not your typical hold-up striker, I like to run with it as I think people have seen this season. I keep getting into those positions and I'm surprised defenders are still letting me get into those positions! 
At Bradford last Saturday it worked well and I scored a goal from that position. I got to the byline and bought myself that opportunity because the defender didn't drop his ego, he showed me inside and I was happy to do that because cutting inside and shooting is something I've done since I was young. 
When I was younger, I may not have done that in the first team because you want to make an impression and not give the ball away. But as you get older you realise that you have to take chances and back yourself. I believe I can beat players with my speed when I'm one-on-one, so when I'm in those situations I'm just thinking about the end product. That's something that's been drilled into me. If I'm in the box, no one can touch me because it will be a penalty, so there's no point in me trying to go back out of the box. If I'm one v one, I will get to the byline, cut back across and try and get a shot away. 
You first came to the club via one of the Community Trust's holiday soccer schools. That all must feel like a long time ago now!
I was 12 years old, so it was a long time ago! Not everyone can say that they've come through their club's academy from such a young age and I'm proud that I've done that. I count my blessings every day, walking in and being in the first-team environment because I used to watch that as a kid and now I'm a part of it and there are young kids looking at me, looking at my pathway and hoping to get to where I am now. 
I'm really enjoying it at the moment and I just want to help the club get back to where it belongs which is definitely not in this league.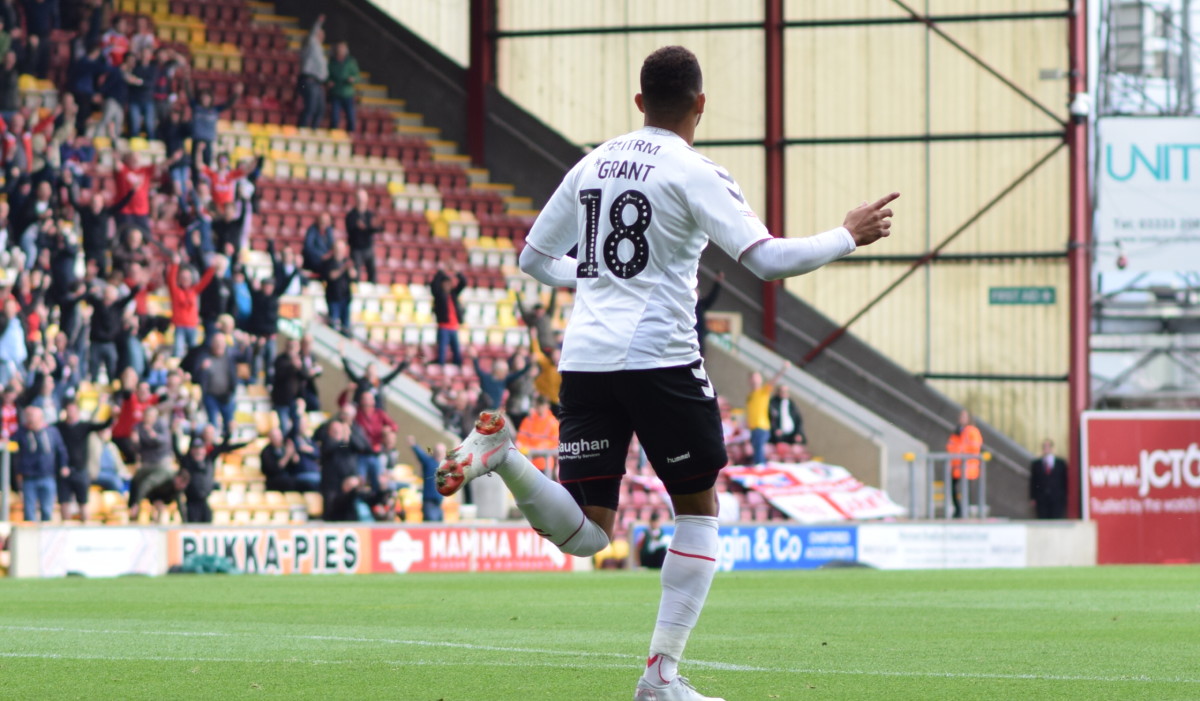 You are one of our academy graduates who has come through the Harris Academy programme. What was your experience of that like?
It was very important for me. I was a little troublemaker at school so it matured me. [Academy Manager] Steve Avory was on me every day and when you've got someone telling you every day that you've got the ability to be a good guy, it really teaches you. As you get older, you get more mature and it all starts to make sense. 
Ezri Konsa and I used to always get up to mischief and he's a top kid now. When you get to the first-team you realise you can't get away with certain things so it's an eye opener. When someone tells you that if you don't do something you're told then you won't play, it makes you sit up and listen. 
Being around the first team from a young age, it made me mature quicker. We make a lot of sacrifices as young players, but it's all for the better.  
Supporters may have noticed that you now go by the name Karlan Grant. What was behind the name change?
I've always referred to myself as Karlan Grant and my nickname has always been 'KG'. It's what all the lads call me. 
I've been wanting to change it for a while because I have a really strong relationship with my mum. I tried last year but by the time I raised it with Parkesy [Club Secretary, Chris Parkes], it was too late, so the first thing I did when I got back in the summer was to ask him to request the name change to the EFL. 
It's something I've always wanted to do, so I'm glad it's finally done. It makes it easier for the kitman as well!
The above interview originally featured in Valley Review, Charlton's official matchday programme for the visit of Plymouth Argyle on Saturday, September 22nd.