The club joined forces with Fans Supporting Foodbanks in the run-up to Christmas giving supporters the opportunity to donate non-perishable food at Charlton's home games against AFC Wimbledon (December 15th) and Gillingham (December 22nd). 
823kg of food were donated to Greenwich Foodbank, who operate eight foodbanks in the borough, as they battle to deal with a large increase in demand.
Alan Robinson of Greenwich Foodbank said: "We expect to distribute an extra five tonnes of food to meet the increase in demand this year. In these two matches we have already achieved a good part of this target right at the start of the year, so we are grateful for the response of the fans. Thank you."
Charlton fan Samuel Spong, of Fans Supporting Foodbanks, who coordinated the initiative said: "It was fantastic to see Charlton's community spirit so alive this Christmas! Beyond the huge amount of food we collected, the conversations that took place about the deeper causes of foodbanks hopefully left a lasting impression on all who got involved. I am immensely proud my club has led the way on this and we are already talking to other clubs looking to emulate this great work."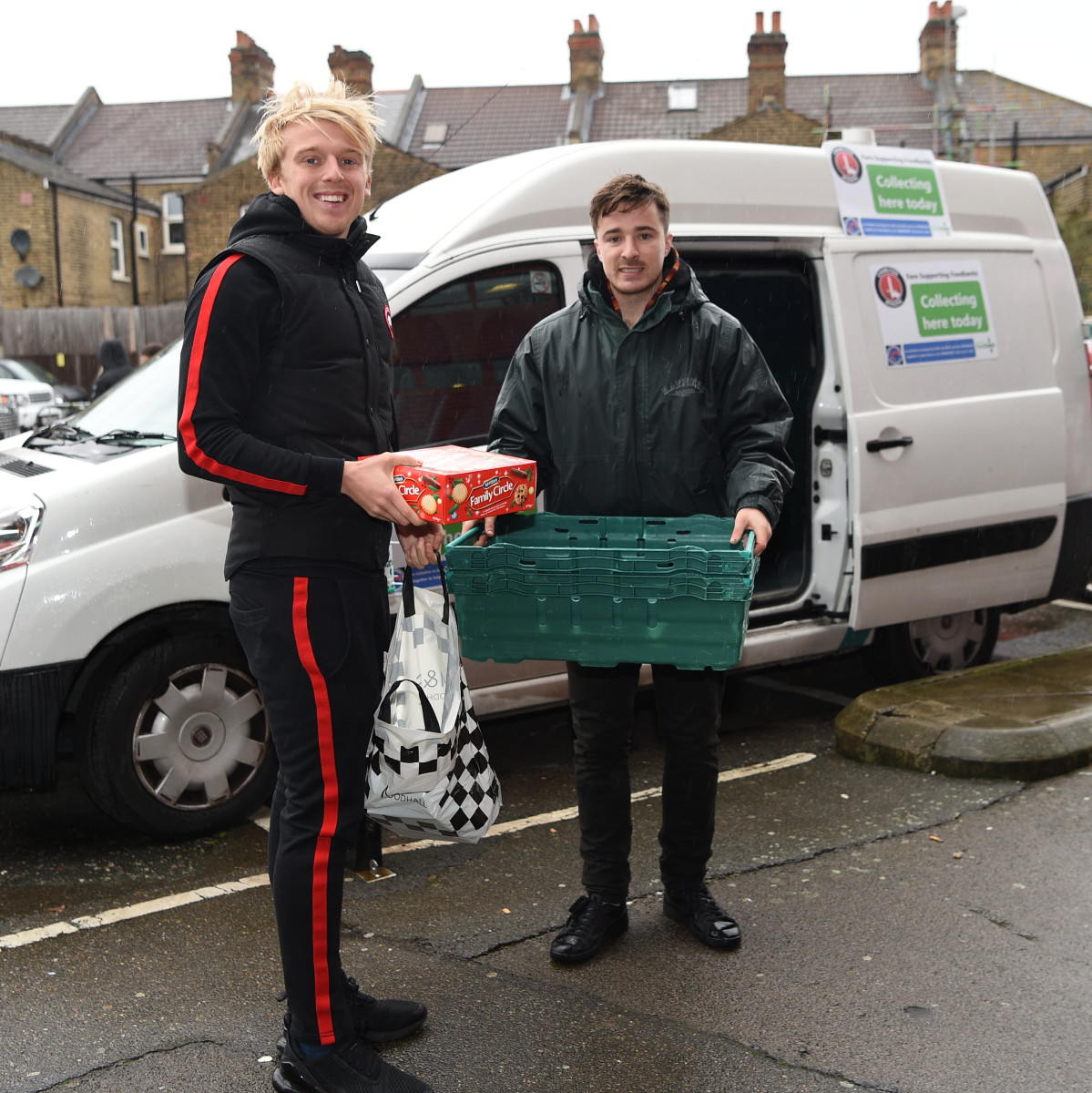 Pupils from James Wolfe Primary School helped with the collection at the Gillingham game after being inspired by a talk from Samuel.
Teacher and Charlton fan Joe Armson said: "It was fantastic to involve children of James Wolfe in the foodbank project with Charlton Athletic. It opened their eyes to the range of needs in our community and the kind of work required to provide for those less fortunate than ourselves, especially around Christmas time. We are looking forward to helping out again at the next collection day. As a lifelong fan, I was proud to be able to link my school with such a commendable community-based project undertaken by the club."
To find out more about how you can volunteer or donate visit https://greenwich.foodbank.org.uk