Charlton U18s went boxing at the end of last month as part of a range of activities to help develop the stars of tomorrow.
The activities take young players out of the training pitch and into different environments.
Head of Academy Education Joe Francis explained the benefits: "We had boxing last week, we've got rock climbing, and we're going to do a bit of outdoor education, orienteering where they have to work in teams, to just put them under a little bit of pressure to see how they respond."
The majority of players were inexperienced in the ring, but by the end of the session, their competitiveness and will to succeed shone through. 
Francis said: "90% of them had never boxed before! They were very self-conscious, so they're all looking at each other, having to overcome a bit of embarrassment. 
"That was very interesting, the way in which our scholars responded to each other in that environment. We saw a progression with the boys throughout the session, and they absolutely loved it!"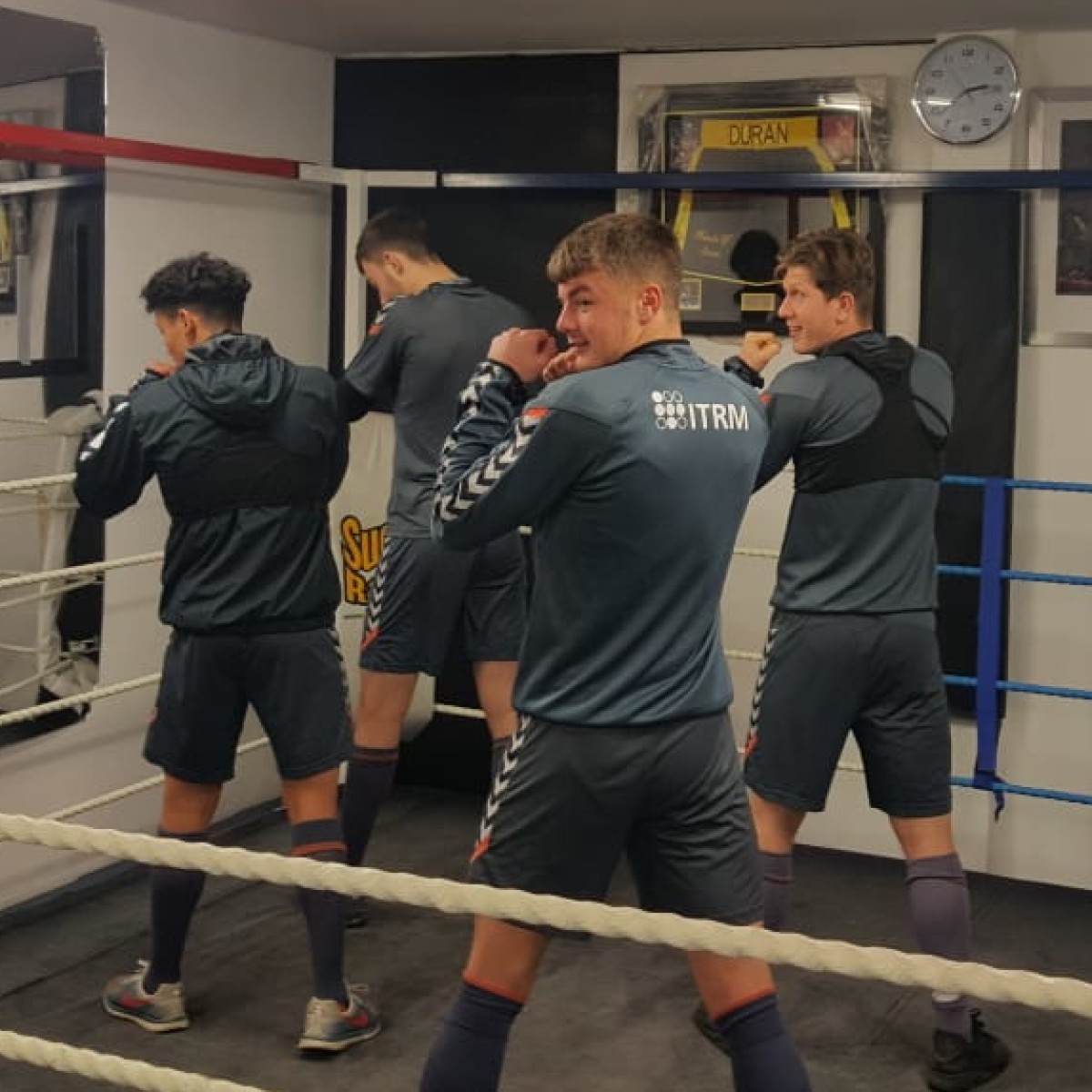 The activity is part of the youngsters mental development, something which Francis explained is very important.
He said: "We're always talking to the boys about trying to develop a conversation in your head when you're playing that allows you to get over mistakes quickly.
"Yes, we're approaching it slightly differently with these sessions, because the boys in their-day-to-day training will be stretched and tested. But that's on the pitch, and that's in training. With what we do, we step outside of the white lines, and try to engage with it from a different angle.
"A young player's journey to becoming a professional is never not a roller-coaster. There are peaks and troughs. We're just trying to find ways of putting them in a trough, and see how they cope."
This week sees the fantastic work of academies across the country celebrated as part of the #RaisedInTheEFL campaign.
Article by Dean Taylor