Newell's Old Boys is an Argentine football team in Rosario, Santa Fe that has produced some of the game's greats, including Lionel Messi and Mauricio Pochettino, and this week a group of Charlton youngsters will be hoping to follow in those famous footsteps.
A team of Charlton Athletic U13s and U14s landed in Argentina at the beginning of the week to take part in this year's Newell's Cup which starts today. 
The trip, funded by Valley Gold, will see the young Addicks play six games this week before arriving back in the UK on Tuesday.
Academy Head of Coaching Adam Lawrence explained this trip will give the team invaluable experience as part of their development.
Speaking yesterday he said: "It's been a really good day. We trained at Newell Old Boy's training ground in the morning and went on a city tour which included a tour of their stadium.
"Overall the boys are in a good place and we are all looking forward to the start of the tournament."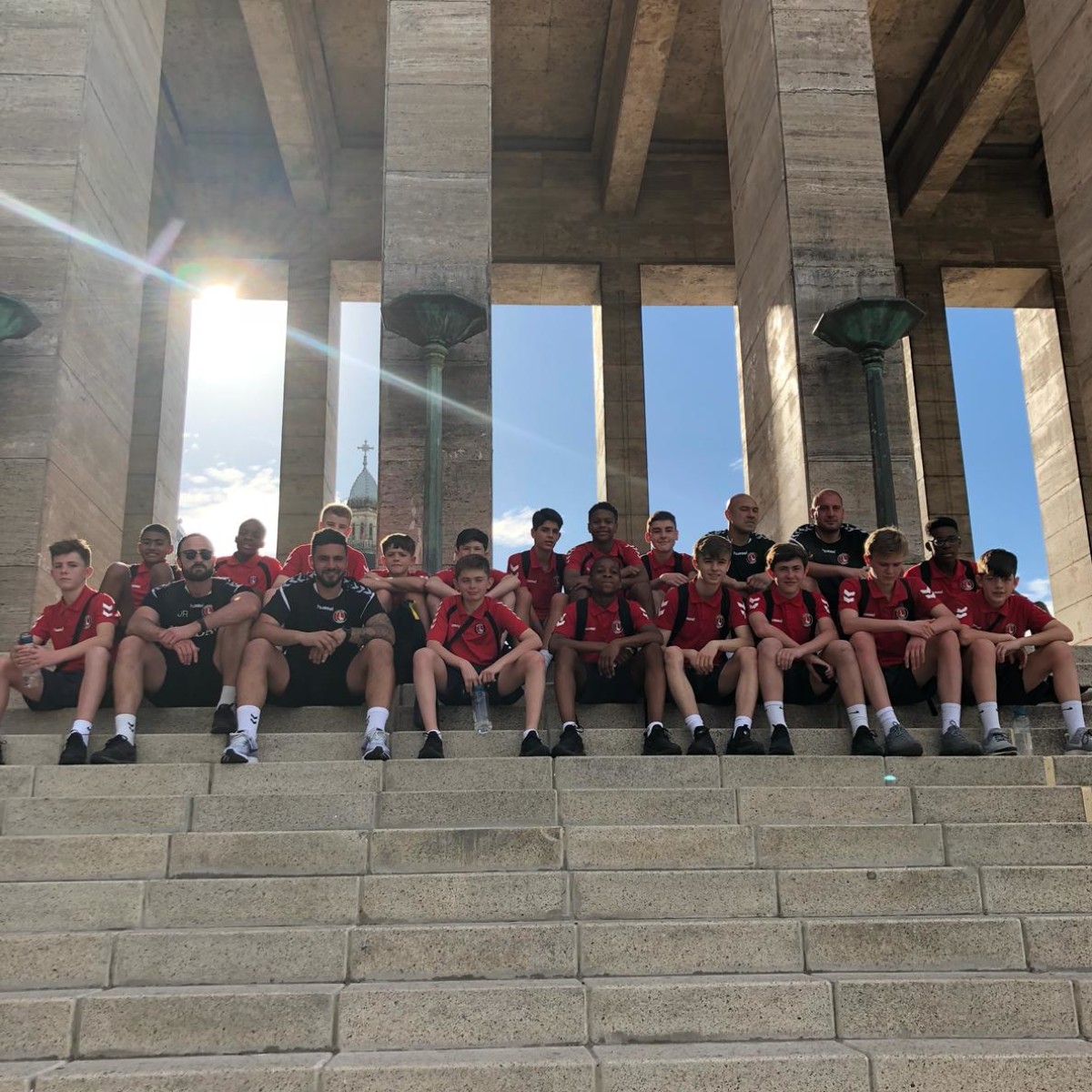 The Addicks play their first game today against Rosario-based team Alba and then have two games each of the following two days. 
Newell's Old Boys have a fantastic history of developing players. Players from the club's youths who have represented Argentina at World Cups include Gabriel Batistuta, Éver Banega, Walter Samuel, Américo Gallego, Jorge Valdano, Gabriel Heinze, Roberto Sensini, Mauricio Pochettino and Maxi Rodríguez. Lionel Messi also played in the club's youth teams while Diego Maradona played briefly for the first team in 1993.
You can follow the Newell's Cup here and check back to www.cafc.co.uk for further pictures and updates.