Charlton's official matchday magazine is back with a brand-new look for the Valley season-opener against Stoke City on Saturday. 
Jonny Williams stars as the first main feature interview of the new season following his return to SE7 in the summer. The terrace favourite discusses the importance of happiness over money, being more selfish on the pitch and proving people wrong in the Championship as well as revealing some of his tastes and experiences in a new feature called 'Best and Worst'.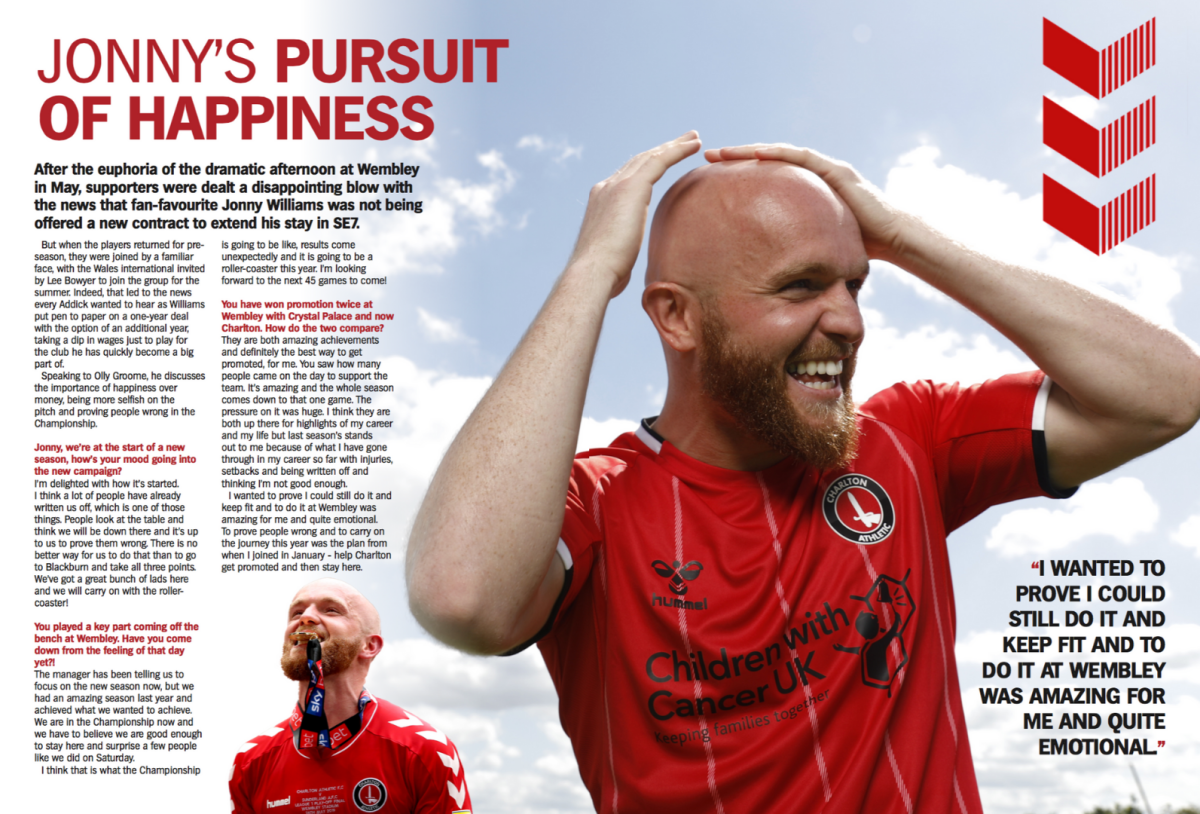 As usual, Lee Bowyer pens his latest programme notes as he reflects on the opening-day victory at Blackburn and a busy end to the transfer window, while Ben Purrington discusses his recent scoring form. 
This season, Valley Review will be celebrating 100 years of the Addicks' home, The Valley, and will be packed full of historical content including 'Centenary Snapshots', which offers a look at some rarely seen images of SE7 from over the last century. 
'Valley Classics' looks at a number of memorable games which took place at The Valley over the years, while the Charlton Museum return with their regular column. This time, they celebrate the life of one of the club's war heroes, Geoff Reynolds. 
Meanwhile, 'Talk us Through it…' is a brand-new feature which sees memorable Addicks moments explained through the eyes of those who did it. First up, recently-retired Darren Bent recalls the goal he scored against Birmingham City in 2006 in which he showed a great turn of pace to breeze past Blues defender Mario Melchiot, before dispatching his shot into the top corner.