Charlton Athletic striker Lyle Taylor has hailed the winners of a poster design competition young people at Avery Hill Youth Hub entered as part of Young Greenwich Day and his Pink October campaign.
Taylor and Player Liaison Officer Tracey Leaburn visited the hub on Thursday 3 October to meet the young people and judge the entries for the competition. 13 creative designs were submitted, with the aim of helping raise awareness for Cancer Research UK. Taylor recognised the high standard of entries, reserving special praise for two winning entries designed by 14-year-old Natasha Watson & 12-year-old Selina Zhang respectively.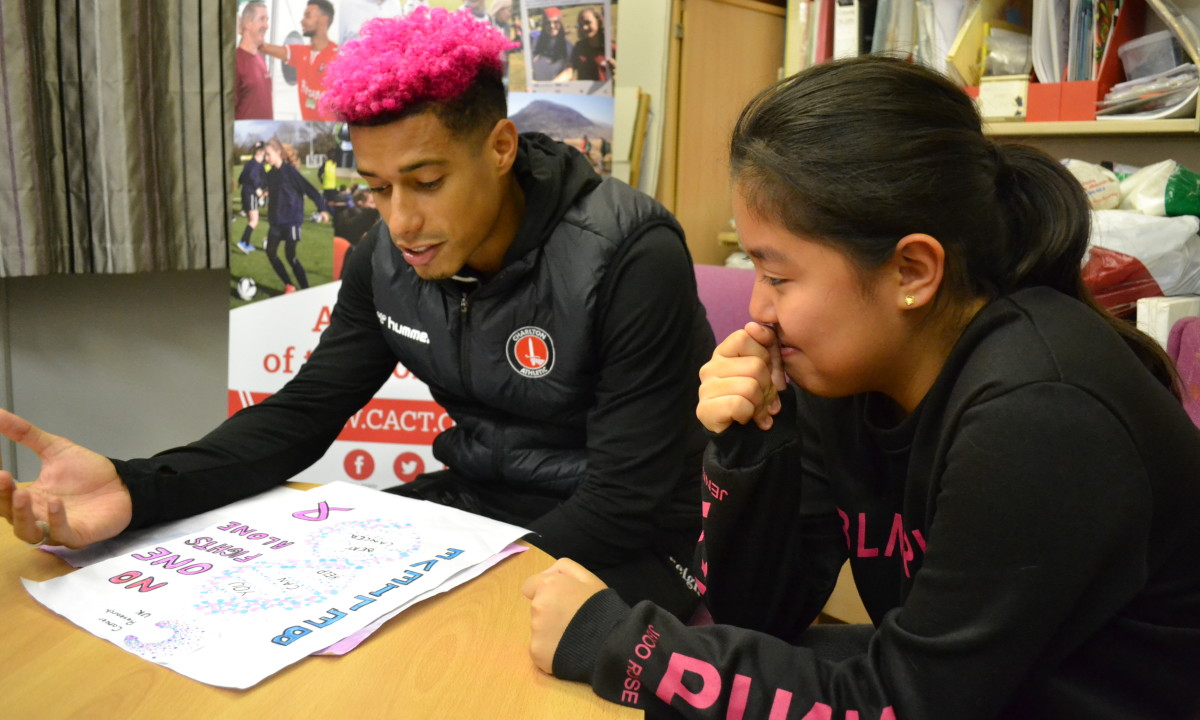 Selina and Natasha are regular attendees at Avery Hill Youth Hub and will have their designs displayed in and around The Valley on Saturday 19 October, when Charlton Athletic face Derby County on Young Greenwich Day.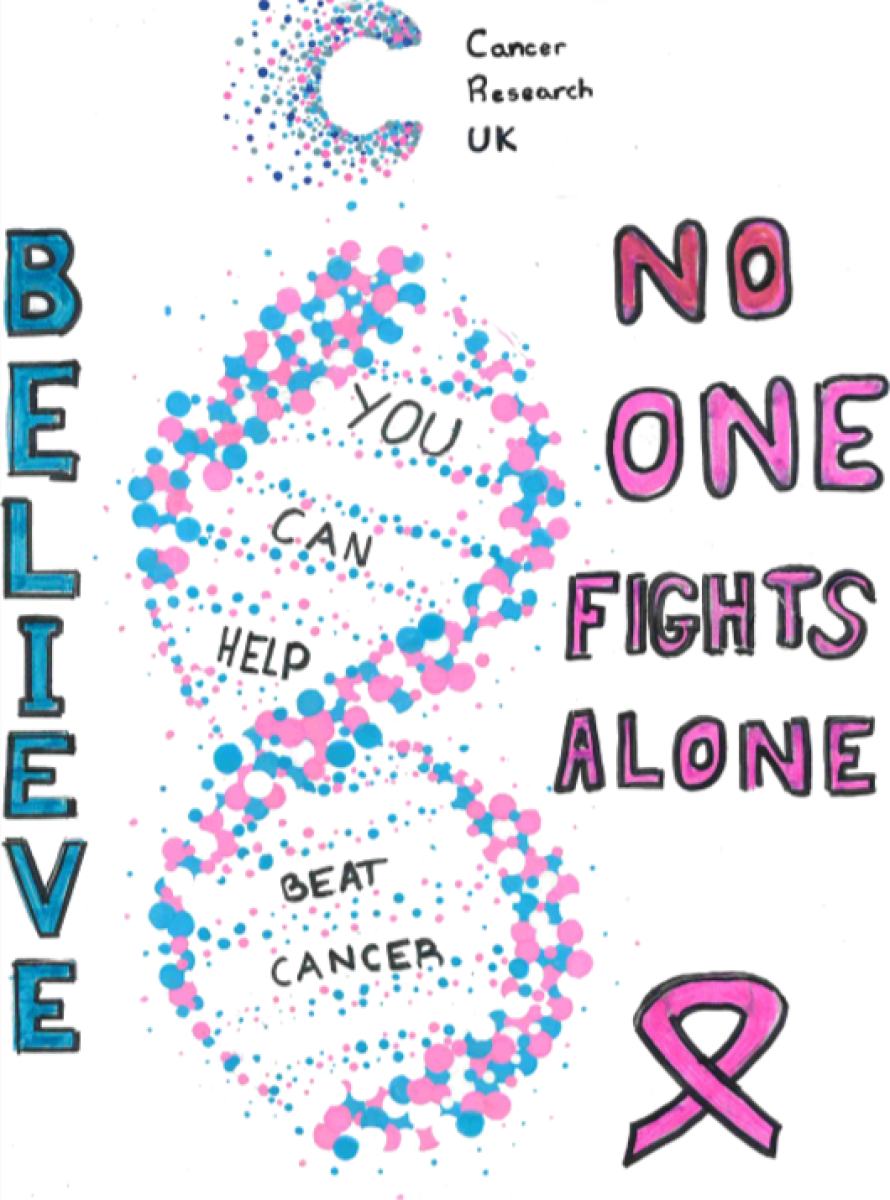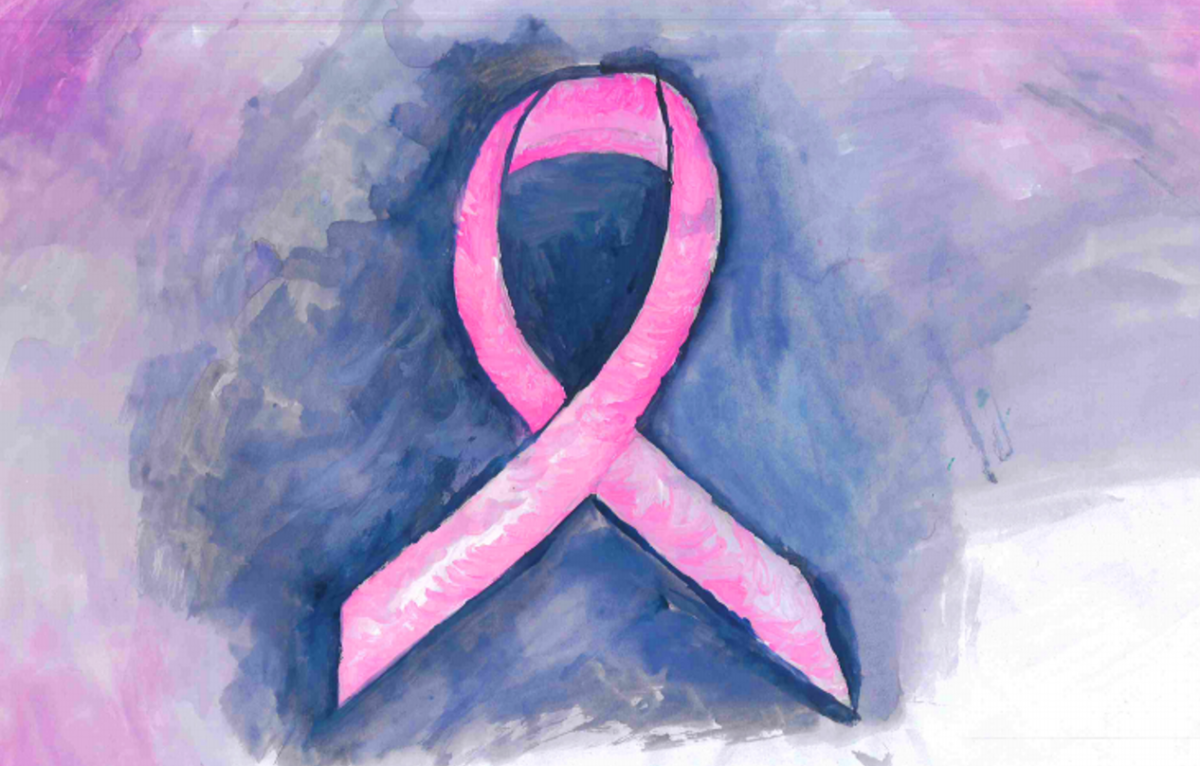 Taylor said:
"It's massive that young people want to get involved in this and I am thankful. I have to thank them for taking the time because I appreciate it".
In addition to judging the entries, Taylor shared some of his family's personal experiences of cancer. In a Q&A session, he discussed why he was raising money and awareness for Cancer Research UK, and gave the young people advice about taking a stand for what they believe in. Young Greenwich members also had the opportunity to get merchandise signed.
Young Greenwich is the youth service Charlton Athletic Community Trust (CACT) delivers on behalf of the Royal Borough of Greenwich. 19 October will mark the first time Young Greenwich Day has linked up with Taylor's Pink October campaign. Click here to read more about what to expect on the day.
Supporters can donate to Lyle Taylor's campaign by clicking here