Charlton's print partner Digital Fusion have donated £1,500 to Lyle Taylor's Pink October campaign.
The Addicks striker has gone pink for October to raise money and awareness for Cancer Research UK.
Digital Fusion are the front of shirt sponsors for a limited edition pink Charlton kit created by the club's kit supplier hummel to support the campaign. The London-based company have also turned their sponsor boards pink throughout the club's stadium ahead of Saturday's game against Derby County.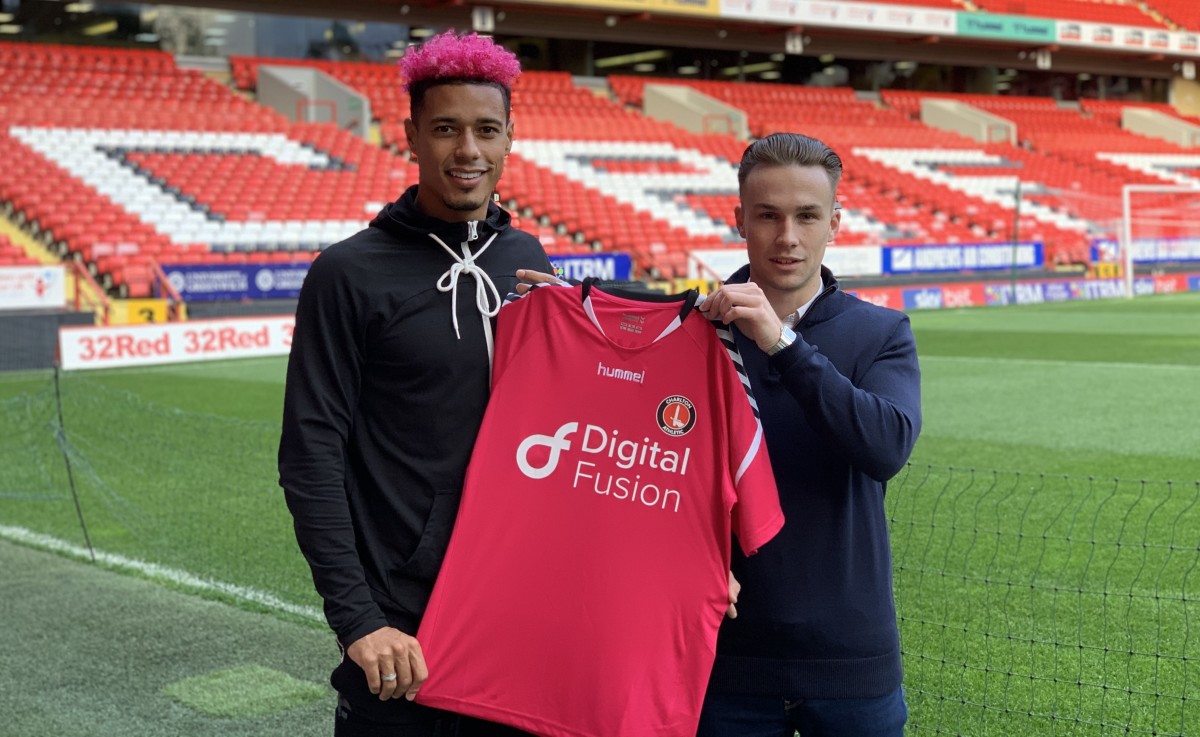 Taylor said: "This is a very generous donation from Dan and Digital Fusion and I'm very grateful for their support.
"I'd also like to thank hummel and Elite for producing these shirts, they look great and I'm delighted to see Digital Fusion on the front of them."
Digital Fusion Director Daniel Cook said: "As the club's official print partner it is fantastic to be able to get involved in something as important and impactful as this.
"Lyle and the club are making a real difference with this campaign and we're proud to be a part of it."