Young Charlton players will be following in the footsteps of academy graduates such as Joe Gomez, Ezri Konsa, Dillon Phillips and Alfie Doughty on Saturday when they walk around the pitch as part of the club's annual Academy Day.
The Addicks host Blackburn Rovers in the Sky Bet Championship this weekend and at half-time every Charlton academy player will walk around the pitch, a tradition that begun in 2010.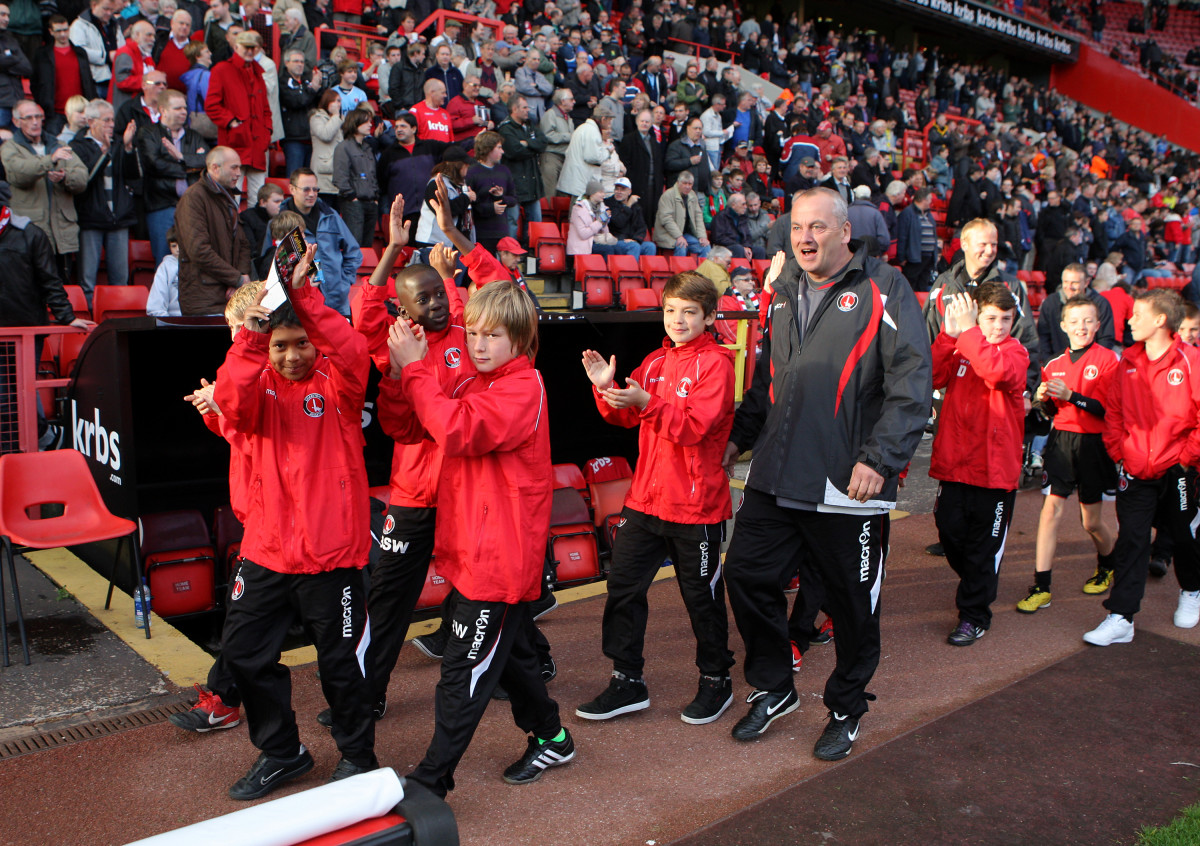 Academy Manager Steve Avory explained the significance: "Walking round on that pitch will be players wearing a red first team shirt in the future.
"It's a wonderful opportunity for the players to be presented to the crowd with the walk round at half-time. Alongside that there's a section in the programme and things will appear on the screen, on the website in the week preceding. It gives the academy that focus. It highlights the individuals within the academy, whether it be players or staff. The most pleasure I get from the day is when I see the boys walking around half-time. We'll have some playing on the pitch this year too.
"The walk round is important, I love seeing the fans applauding them – both home and away fans. They appreciate young players and love to see that and the fact that walking round on that pitch will be players wearing a red first team shirt in the future."
This year the players will be walking in front of more fans than in recent seasons with the home stands sold out as part of the club's Football For A Fiver campaign.
Avory added: "We'll have [Academy Coach] Dave Chatwin from the pre-academy giving a demonstration on the pitch and showing that they're the next ones coming into the academy hopefully."
Further pictures from Academy Day can be found below.
Transcription by Nick Emms
The matchday also celebrates the great work of Valley Gold in supporting the academy. Click here to join Valley Gold.
Get your tickets for our game against Luton Town at The Valley on February 22nd.