Speaking after visiting schools in the local community, Charlton Athletic Women midfielder Jenna Legg explains the importance of giving back to the community ahead of the FA Women's Championship fixture against London Bees at The Valley on Sunday 22nd March.
"It's really important to visit people in the community," Legg explained.
"There's a lot more opportunity for girls in football now so it's really nice to go and show them what it's like for us and to give them something to inspire to be like in the future."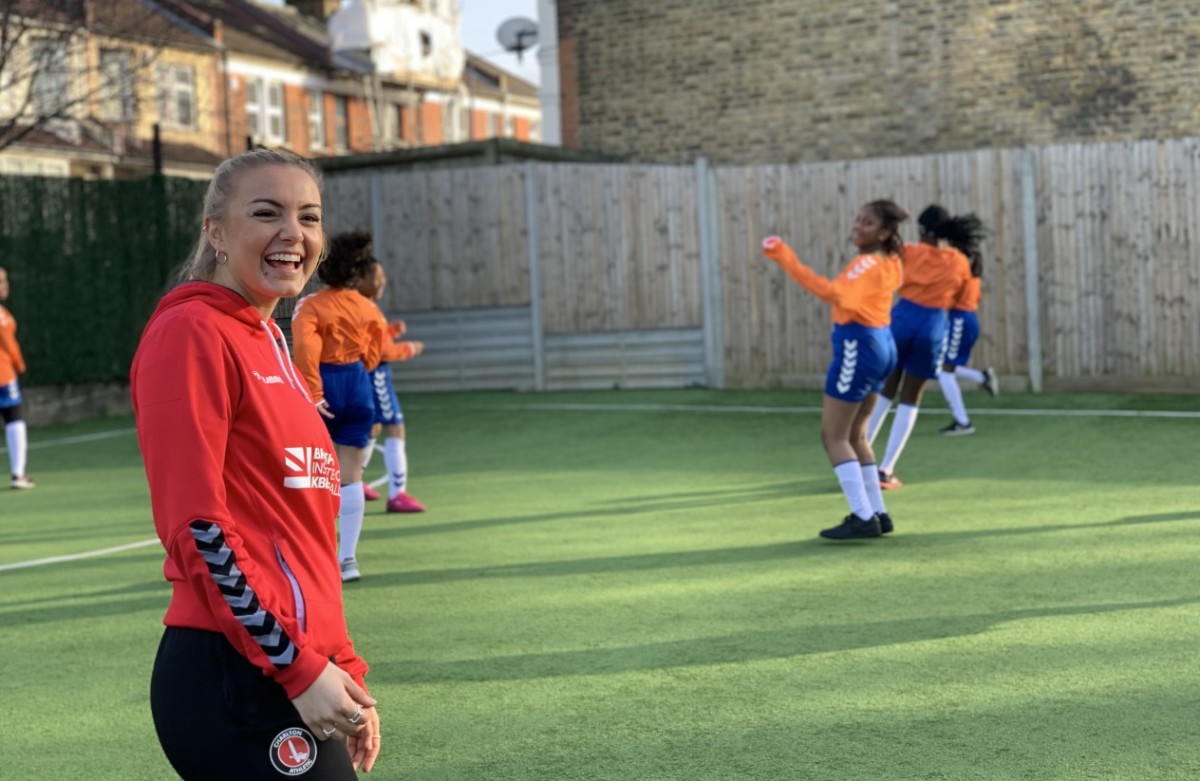 Legg has been visiting local primary schools ahead of the game in March.
"I've been talking about what it's like to be a footballer playing for Charlton and we're just spreading the word about our game at The Valley next month."
The Addicks currently sit 11th in the FA Women's Championship table but there is still all to play for, with games in hand on the teams above.
Despite the disappointing league position, the Charlton faithful have not backed away in their support and Legg believes it is important to give back to those who show their support.
"It's a vital part of being a footballer, it's important to give back especially when they come and support us. It's good to say hello and answer any questions that they might have."
As well as encouraging the regular fans to return, the 22-year-old is keen to promote the women's game to a wider audience to gain a new demographic of fan.
"We want to get the kids excited to see us play at The Valley and we want to get as many people there to support us.
"It's exciting seeing the smiles on kids faces, especially as a female footballer seeing the boys get on board too is really nice. Let's hope it can translate to more numbers at the games."
Charlton Athletic Women face London Bees on Sunday 22nd March at The Valley.Click here to purchase tickets.