Tickets for Charlton's fixture against Millwall on Saturday, April 4th will be going restricted sale on Tuesday morning.
The match has been listed as a 'gold category' game, with tickets going on restricted sale, limiting availability to supporters with a purchase history prior to Tuesday, March 10th. Please note that we will only be selling FOUR tickets per Fan ID.
Pricing can be found in the graphic below.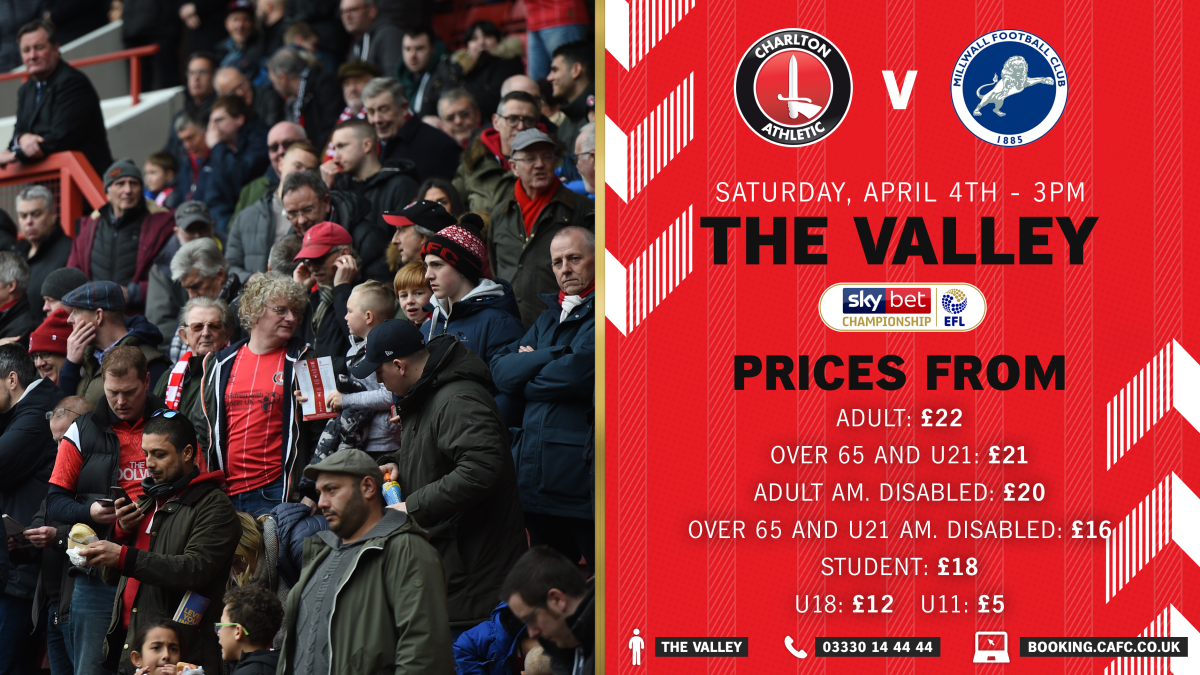 Meanwhile, tickets for our home clash against Reading on Monday, April 13th will also be going on sale with prices listed in the below graphic.