Sam Field is training with the club again and is itching to play his part as Lee Bowyer's team aim to escape the relegation zone.
The 22-year-old, hasn't played for the Addicks since being forced off against Bristol City in October but he returned to training at Sparrows Lane this week and has been impressed with what he has seen. 
He said: "I'm delighted [to be back], I'm upset that it has taken so long but I'm happy we're there now and hopefully I can contribute again to the team, I'm really looking forward to it. 
"The standard coming back the last couple of days, I've been really impressed with the standards of possession. If we play like we have in the past couple of days in training I see no problems at all."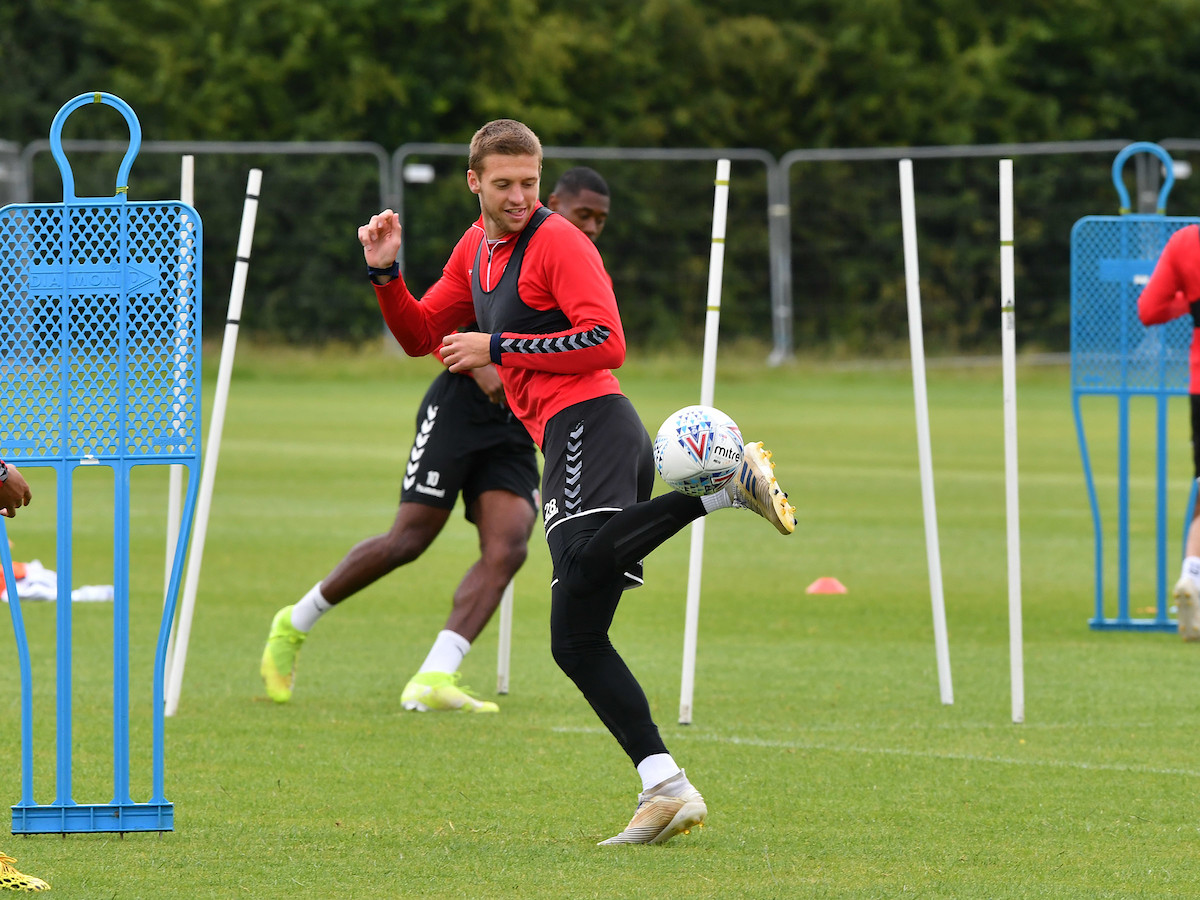 Field, on loan from West Bromwich Albion, played an important role in Charlton's early season success. He impressed from the start in wins at Reading and at home to Derby County and made crucial defensive appearances from the substitutes bench in the spirited home victories over Leeds United and Brentford. Maybe his best performance was in Charlton's 1-1 home draw with Nottingham Forest, where the Addicks completely controlled the opening 45 minutes with a scintillating display.
The young midfielder is hoping he can offer the same contributions in his return. He said: "I want to get on the pitch. It's a shame because [when the injury happened] I felt I had just started to get going.
"Obviously being at West Brom for such a long time it took me a couple of weeks to get used to the whole change, I just felt I was getting my feet on the floor and if it meant the manager wanted me to come on for five, 10 minutes then that was time on the pitch. 
"For the next nine games I want to get involved as much as possible in whatever way Bow and his staff want to play me. I just want to make sure I am fit and available for them. I'd like to think I've got stuff to offer."
Watch the full interview with Sam Field on Valley Pass. Click here to purchase Valley Pass, which costs just £6.50 per month.
The injury was the first major injury of Field's young career and he made it back onto the bench for two games in February before a further setback. 
"I've never really had to deal with anything like this," he said. "I've been very fortunate. I'm still very young in football but you don't really expect it. It's difficult, maybe I was a bit naïve thinking it was plain sailing coming back from an injury but it's not always like that and I'm sure many pros will tell you that. 
"It's been difficult watching from the side because I've enjoyed my time here and it was hard to watch, seeing how well we did at the start of the season, I don't think we should be down at this end of the table at all. I'm just desperate to play my part still and help."
The spell on the sidelines has made Field hungrier than ever and he is confident he can help the Addicks escape relegation.
"It's weird, you don't think you could ever want it more and then something like this [the injury] happens and it really motivates you even more. It makes you stronger as a person, you keep your head down and you go again. 
"We know we need to get ourselves out of this situation and that's in our hands. That's the beauty of it, we not looking at others to get us a result. We've got nine games, everything is in our hands and we've got the power to get us out of it." 
Photography by Keith Gillard
Watch the full interview with Sam Field on Valley Pass. Click here to purchase Valley Pass, which costs just £6.50 per month.