It was an early start on Saturday morning for Jason Pearce, who didn't travel with his Charlton teammates on Friday, with his wife on the verge of giving birth to the couple's third child. 
The Charlton skipper stayed the night at home with his pregnant wife before leaving for the KCOM Stadium at 7am to get to his team's crucial relegation battle at Hull City.
Pearce certainly played his part, scoring the sixth Charlton goal of his career, as the Addicks won 1-0, to secure an important three points. 
He said: "I didn't travel up with the team. I was hoping I wasn't going to be tired in the game and I was raring to go. I couldn't wait to go up against [Tom] Eaves or Josh [Magennis]. I enjoy a battle like that."
Pearce headed the Addicks into the lead in the 18th minute, getting on the end of a set-piece the team had been planning during the week. 
"It was something we worked on," he explained, "Tomer flicking it, I came around the back and I was fortunate enough to get my head on it. I thought they were going to clear it, so I just put my head in, I was just glad to see it hit the back of the net.
"I don't get many but if I can contribute that is great. My main thing is trying to keep a clean sheet for the team and that gives us a base to work from to try and get a goal. To score a goal and for it to be a winner, I'm obviously delighted to help the lads out and help the club out."
The win sees the Addicks move out of the relegation zone and up to 19th in the Sky Bet Championship and it wasn't just the set piece training that helped Lee Bowyer's side secure three points.
Pearce said: "It's obviously a huge win for us. Both teams needed to win, we knew that. The 12 weeks we had off we worked really hard and Bow recognised that and we've had a few weeks training in the build up to this game, so it's a massive win for us.
"We felt we were ready, we did a lot of tactical work both in and out of possession and I really feel like we benefited from that. It was great and I think it really showed on the pitch in how together we were and knowing our jobs."
The training ground preparation included working on a 4-4-2 formation and the 32-year-old explained the game plan was well executed: "The lads out wide, their job was to stop the crosses and to be honest they did stop a lot of the crosses, so we didn't have to deal with many crosses. You play against someone like Tom Eaves, who is a big man, and Josh Magennis, who obviously I know, they're a handful in the air and you have to stop it at source and the lads did that. When the ball did get into the box we defended well, that's not just the defence but the whole team, everyone put a shift in, it was brilliant from 1 to 11, and the subs.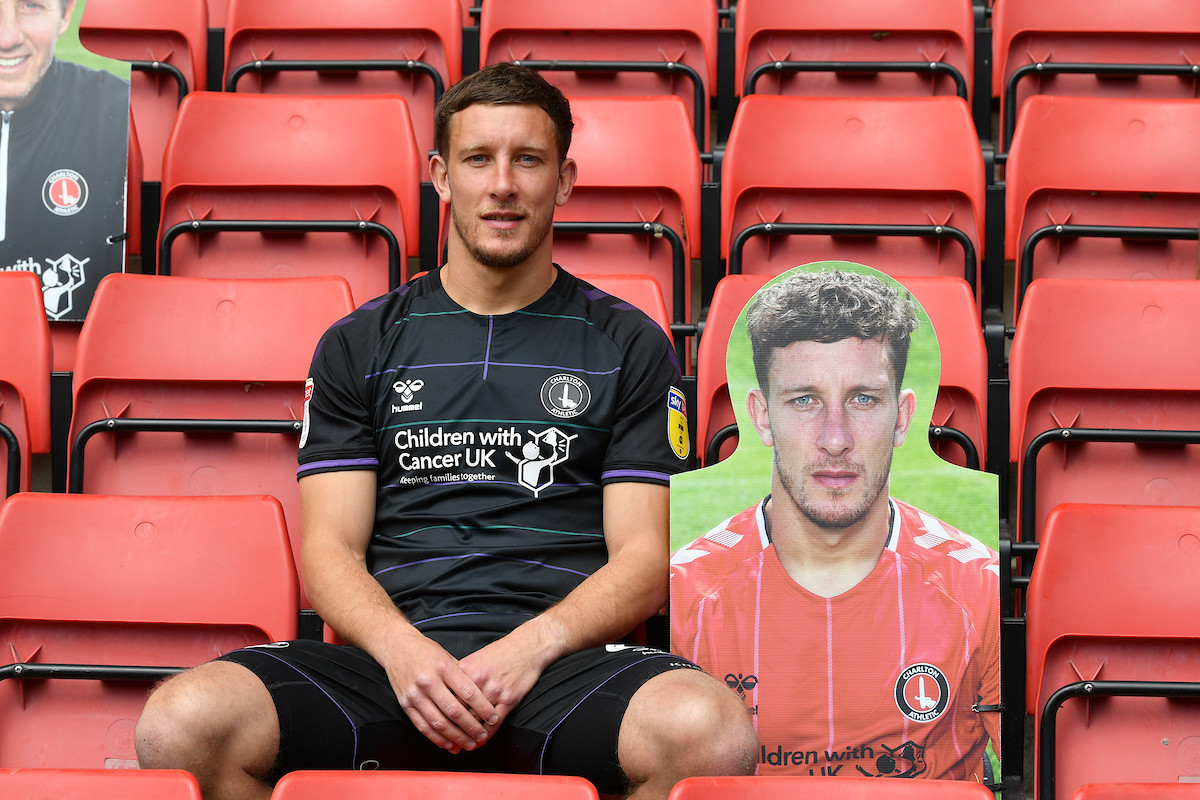 Have your face in the crowd for the remaining games at The Valley by joining the Cardboard End Choir, click here for more. 
"I think someone mentioned that after a pre-season with Bowyer, we always seem to start well. We worked really hard and it was tough, training has been hard and we've worked on tactics and we feel like we're ready. Today proved that, we looked strong as a team and good on the counter.
"We're all together and we're all going to fight for each other and when you are in a relegation battle, that is what you need. I've been in relegation battles before and I know what they are all about. I feel confident, quietly confident, and we'll go about our job quietly and hopefully we can do it. We've got eight more cup finals but obviously this is a great start."
The Addicks take on QPR on Saturday, match passes to purchase the live stream for the game on Valley Pass go on sale on Wednesday morning.