Promising youngster Albie Morgan is looking ahead to his future with the Addicks upon signing a new three-year contract at the club, starting with Queens Park Rangers this weekend.
When asked about the upcoming London derby, Morgan said: "I'm excited to get back to The Valley, it's been a while.
"We've had a few training games but being in a competitive game back at The Valley will be good. Me and the whole team are looking forward to it and hopefully it brings us three points."
Midfielder Morgan made his way through the Addicks' academy after joining at a young age, making his first-team debut at home to Shrewsbury Town last season. Since then, Morgan has made a further 22 appearances, including an eye-catching performance in the Addicks' victory against Hull City last weekend. 
The 20-year old explained his excitement upon signing his new deal.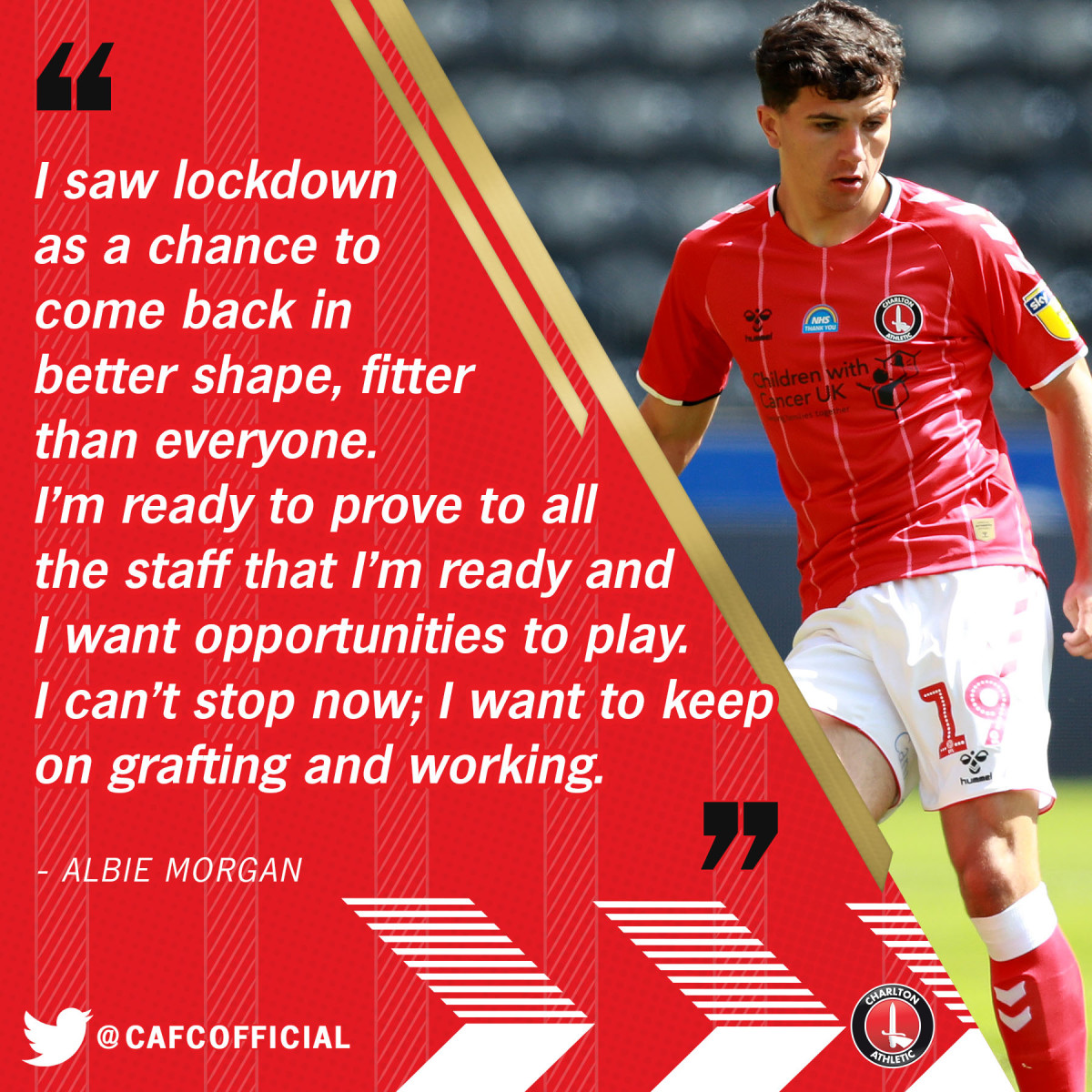 "I'm over the moon to finally get it sorted," he said. 
"It's been on the cards for a little while but I'm glad to get it signed. I've been at the club since I was very young, so to get another few years makes me so happy." 
While the COVID-19 pandemic has halted the season, Morgan has seen the break as an opportunity to work on his game.
"I saw lockdown as a chance to come back in better shape, fitter than everyone. I'm ready to prove to all the staff that I'm ready and I want opportunities to play. I can't stop now; I want to keep on grafting and working." he said.
"I think this is the point that I've always wanted to get to. I put a lot of work in during lockdown to come back in the best shape I could. I played in the last game, we played well and got a good result. We need to keep that up, putting in performances and hopefully our run can continue."