Lee Bowyer insists his players are well prepared for Friday's south-London derby at The Valley and is determined to secure a long-awaited victory over Millwall. 
Charlton have impressed following the restart with three clean sheets and seven points from a possible nine in the bag and the Addicks boss says that his side just have to keep doing what they have been doing as they prepare to take on the Lions. 
"Every game I go into, I want to win, even more so with this game, especially with what happened at their place – it took me a good few days to get over that," he explained. 
"I'm ready, the players are ready and they're in a good place. We've had three good results and if we do the right things tomorrow, I don't see why we can't carry on this unbeaten run. 
"We'll just take one game at a time. There's nothing more I want tomorrow than to stop that rot that's been going for a long time."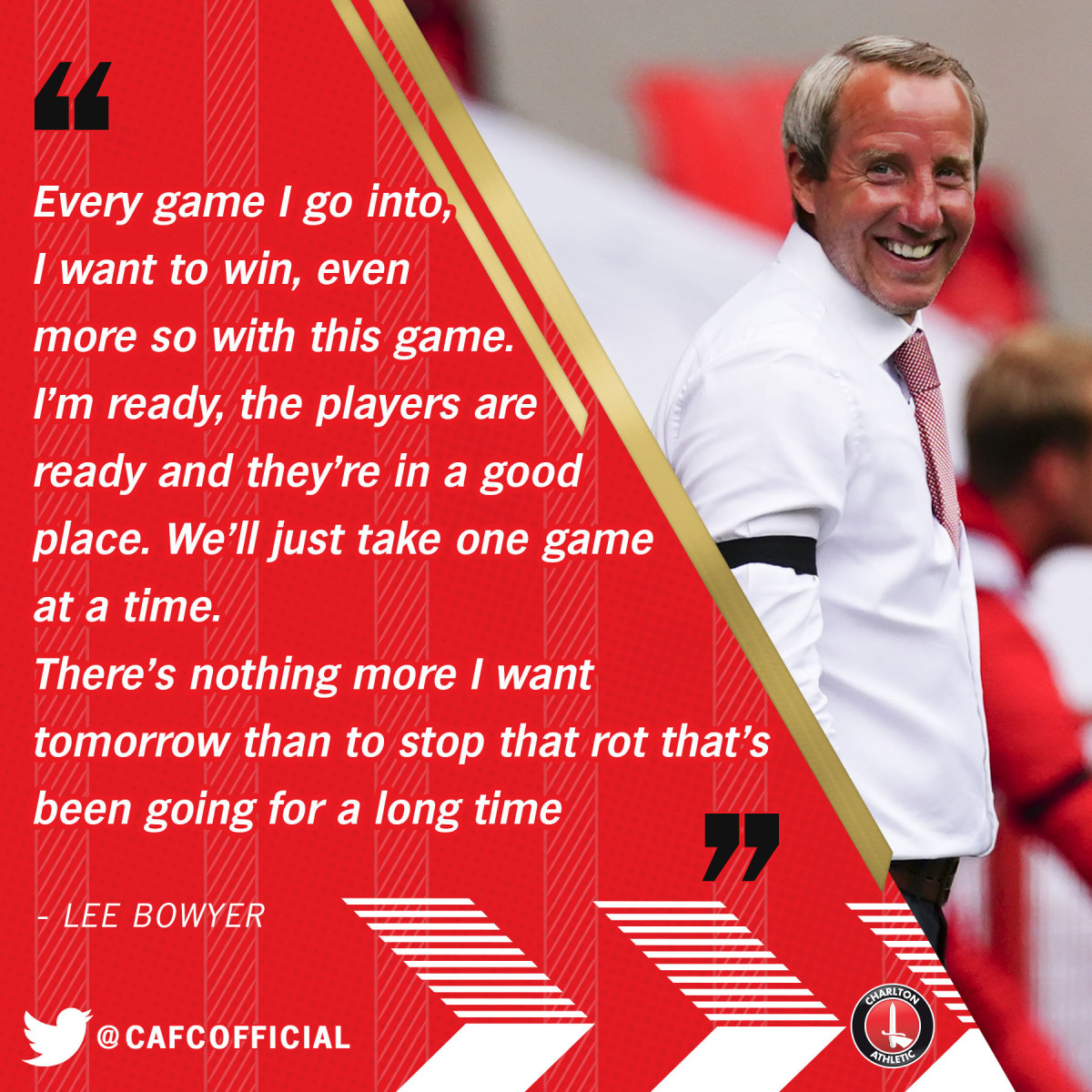 Of the threat that Friday's opponents pose, Bowyer said: "They bring physicality. I think that's a big threat. The game at their place, we lost on two set-pieces, so it was disappointing and we have to put that right. 
"They've got some good players in the final third, so we have to defend like we have the last three games. If we can keep a clean sheet, then we've got a good chance of winning it. 
"[GaryRowett] has done well. He's made them very solid. He's got them all fighting and they're a strong, physical side. 
"They're a difficult side to beat and have players that can hurt you. Wallace is a very good player and to have Smith come off the bench at times, he's a massive presence – he scores from set-pieces like he did against us."
The Addicks boss added: "Defensively, the lads know that we have to be as solid as we can to win games, because we've lost a lot of flair players. We have to defend properly, we can't afford any slip-ups. 
"Set-pieces is no different. We've been very good in the first three games, everybody knows what's at stake and they're putting their bodies on the line, which is what's needed at the moment."
Meanwhile, Bowyer has fond memories of games against Millwall during his playing days for Charlton, playing his part in a pair of victories during the 1995/96 season and scoring a spectacular overhead kick in the Addicks' last win over the Lions in SE7. 
"I remember both games," he said. 
"I got sent off in the first one after about 20 minutes before Kim Grant went and scored us the winners! It was snowing and very cold. I was sent-off unfairly – Alex Rae was a lot more experienced than me and jumped in the air twice for two yellow cards. 
It's ok though, I got him back later on in my career!
"Scoring in front of the Millwall fans was very good, so it's good memories. I'm surprised it's taken so long for us to beat them. There's never much between us when we play them and tomorrow will be another tight game. The first game will be massive."